We made it to the top left of the USA. In Spokane Valley we visited with family old and new – Jerry's Uncle Loren (his mom's younger brother) and Aunt Lynn. They and their oldest son Andy and his wife Michelle and family moved there in 2020. We got to visit their land and see their building progress of a family home. Kristi had never met Andy and Jerry hadn't met Andy's wife and kids. We had so much fun catching up on lots of years gone by. We had a wonderful dinner together and a walk to explore their gorgeous mountain property.
Just one kid missing from this pic as we explored. Look at that view! This is the Fox family and while on this hike we found out there is even a nearby trail named the "Fox Trail" on their behalf. Pretty cool.
Heading back down to the house
Cooper showed us a geocache site and some old signatures. We've heard about it but never seen one.
Andy & Michelle's really cool living room with the big door open for sunset
Sunset
The next day Loren & Lynn entertained us all day! We started at Lake Coeur d'Alene over in Idaho.
We explored the Tubbs Hill Trail which is a really neat natural, rocky trail along the lakeside with gorgeous views. As it was the weekend before the 4th of July there was a lot going on.
Coeur d'Alene Resort Marina
Views along the lake
Loren & Jerry catching up
Parasailing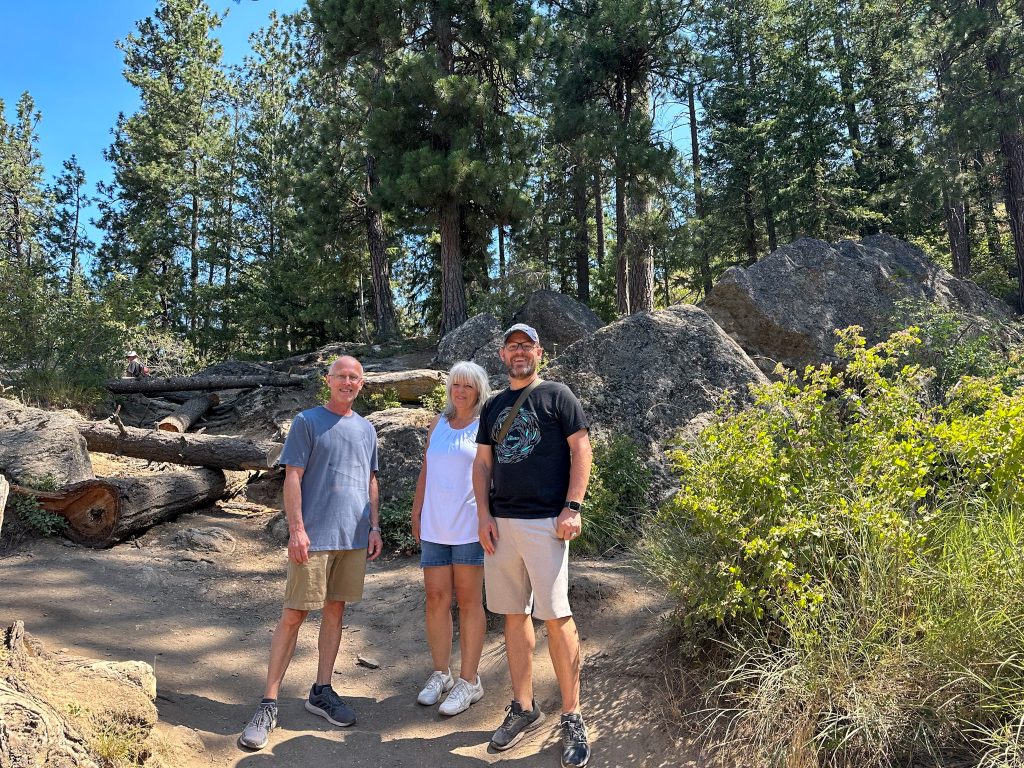 This trail was the perfect mix of rugged and beautiful in nature yet right in downtown near everything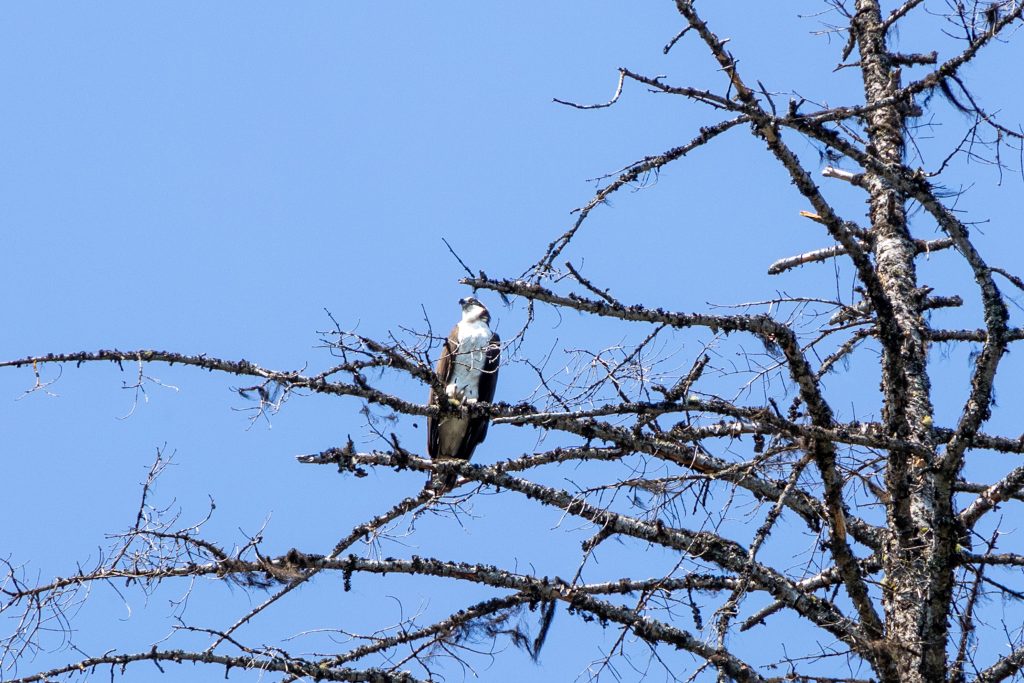 We love watching seaplanes land and take off
Walking on "The World's Longest Floating Boardwalk" at the resort. How long, you ask? 3300 feet!
Kristi loves every cute little bridge in the world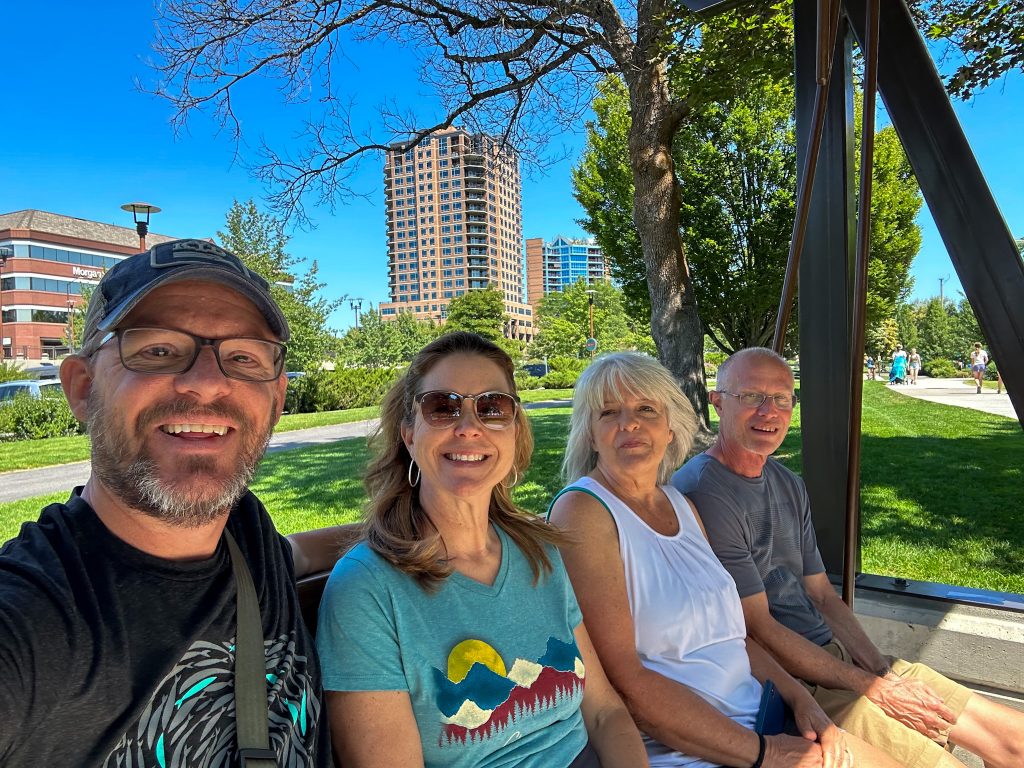 A little swing time after lunch
A fun evening together with a beautiful balcony and view. We had so much fun and so much to talk about that we didn't want it to end. We will not let this much time go by again without reconnecting! Thanks for a fabulous visit in every way!