There is so much to share about this amazing place! It's the deepest lake in the U.S. It's considered one of the earth's cleanest lakes. It's only replenished by snow and rain and is not connected to any other body of water. A record of 52 feet of snow fell this past winter at Crater Lake! They were just getting roads opened for visitors in the middle of July!
This National Park has a great story. A young Kansas school boy named William Steel read about the lake from a newspaper that was wrapped around his lunch. He determined to see this lake someday. His family moved to Oregon 2 years later and his dreams came true. He fell in love with the lake and devoted 17 years of his life and much of his wealth to make sure the area was preserved as a national park. In 1902 President Teddy Roosevelt signed the legislation to create the park.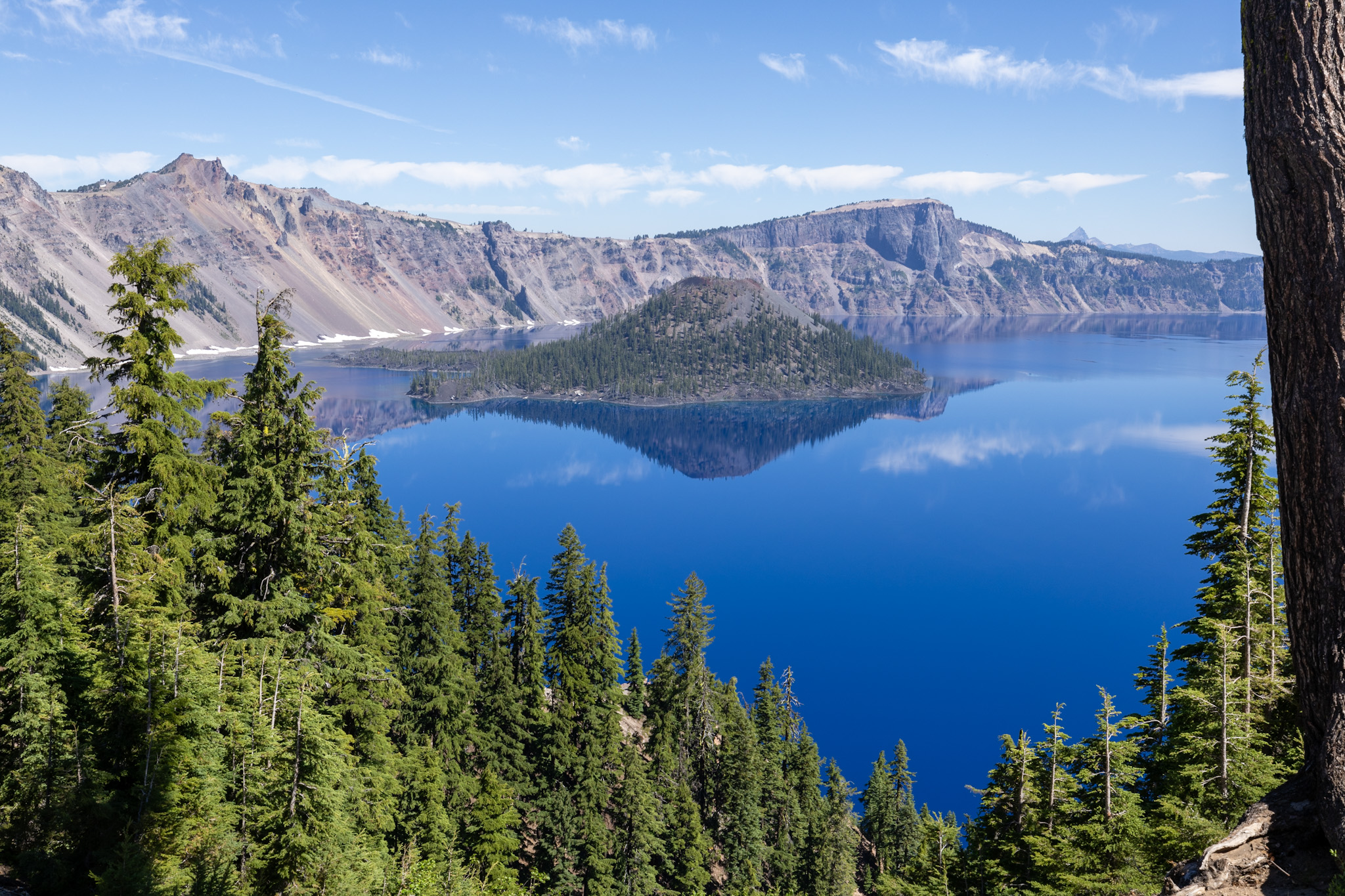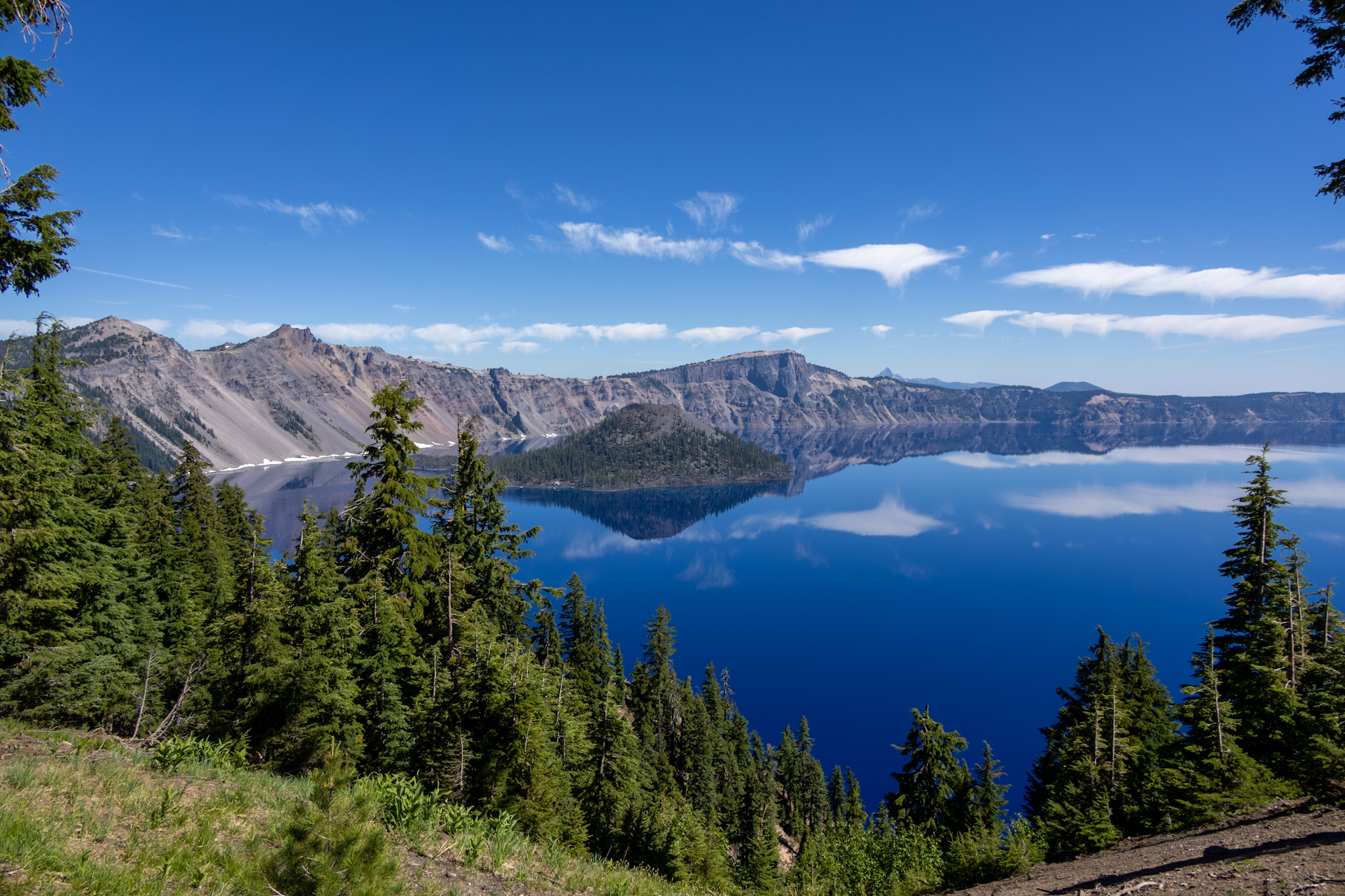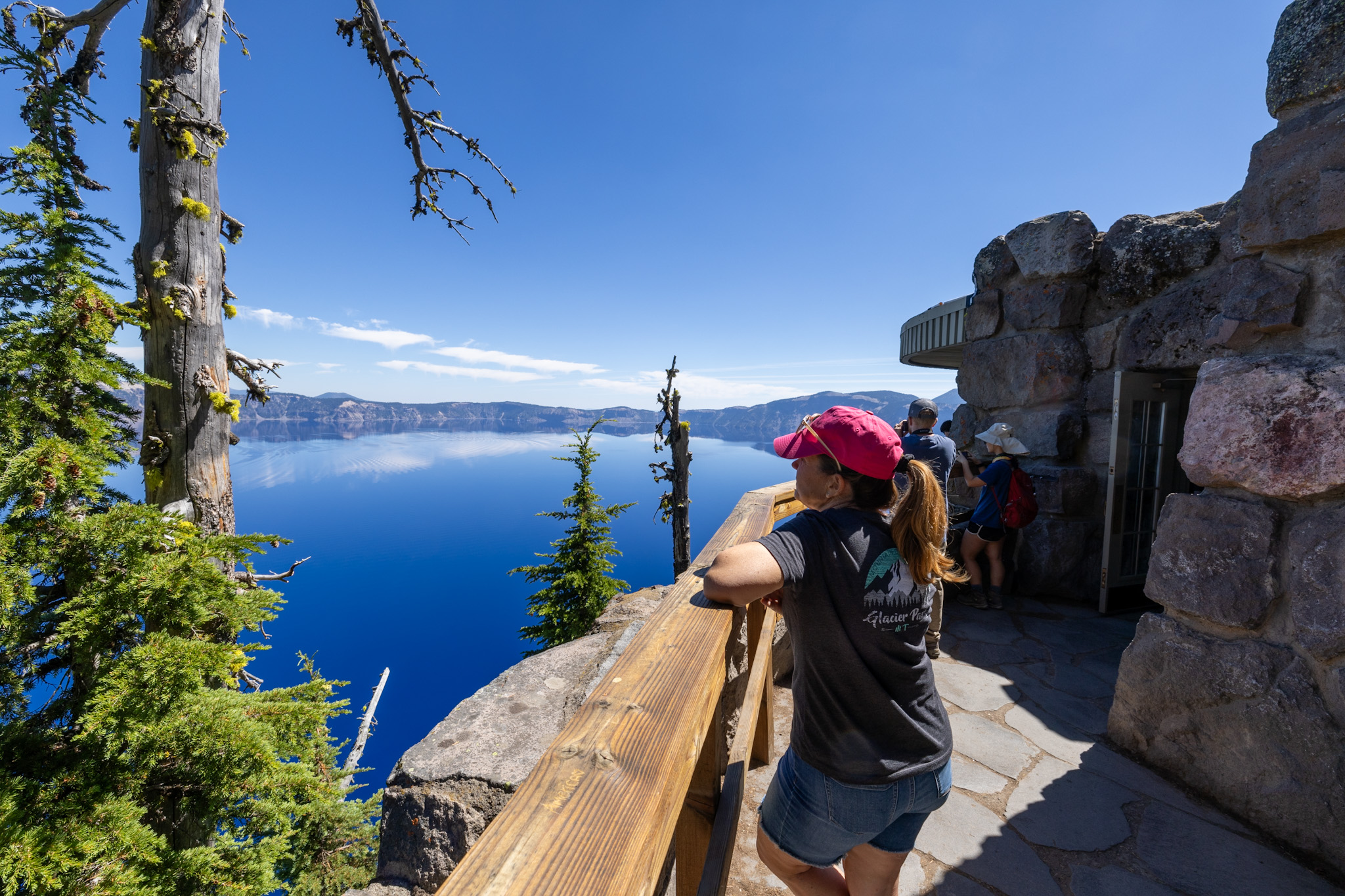 When we first arrived, the stillness and reflection of the lake were like nothing we'd ever seen. Later a boat and wind disturbed the surface of the water and it never looked as still as it had in these morning shots.
The blues are all gorgeous but the lighter blue in the shallows makes a great frame around the entire lake.
There is only one trail down to the surface of the lake, the Cleetwood Cove Trail, a rather strenuous 1.1 mile trail which drops 700 feet in elevation. They normally have boats at this location to take you to the island, but they were not in service yet for the season. That is someone who is not us, swimming out there.
Totally clear and gorgeous and also quite chilly!
Wizard Island – It is a miniature volcano, called a cinder cone, and is one of many in the park but the only one to be above the surface of the water. Since the whole crater is also a volcano, this is actually a volcano within another volcano! When the boat is running they will drop you off at the island and you can hike to the summit. We were so bummed to miss this adventure.
We climbed to that tower at the top of these rocks! This was Watchman Trail which led us to an old fire tower. We were greatly disappointed to not be able to go in the tower when we got to the top.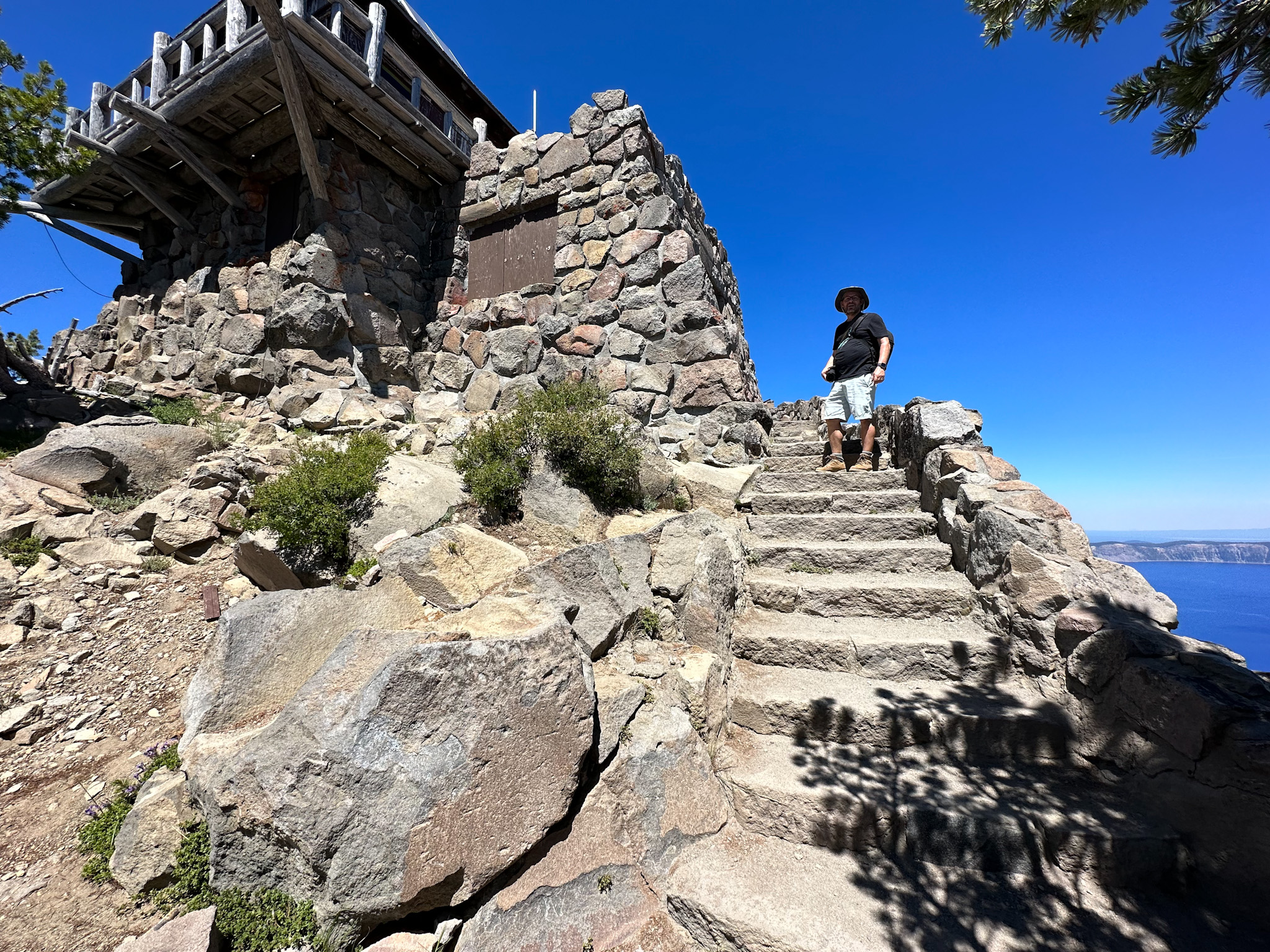 Almost there!
Our third and final trail of the day was Sun Notch Trail which was just a short loop to get to the rim area of the lake that overlooks this little rock formation called Phantom Ship.
We went back at night to view the stars and Milky Way over the lake and nearby peaks.