Bryce Canyon is full of "hoodoos" which are irregular columns of rock that are formed by erosion. These can range in size from the height of a person to about 10 stories high. These exist all over the world but the greatest concentration found anywhere on earth is at Bryce. It was surprising how beautiful and magnificent they were and this was much more pronounced as we were able to hike into the canyon and look up at them instead of down.
Bryce Canyon also has a scenic drive that goes up to 9000 feet elevation. The latter pictures are from stops along that drive.
Surprising rock tunnels on the way into Bryce Canyon City.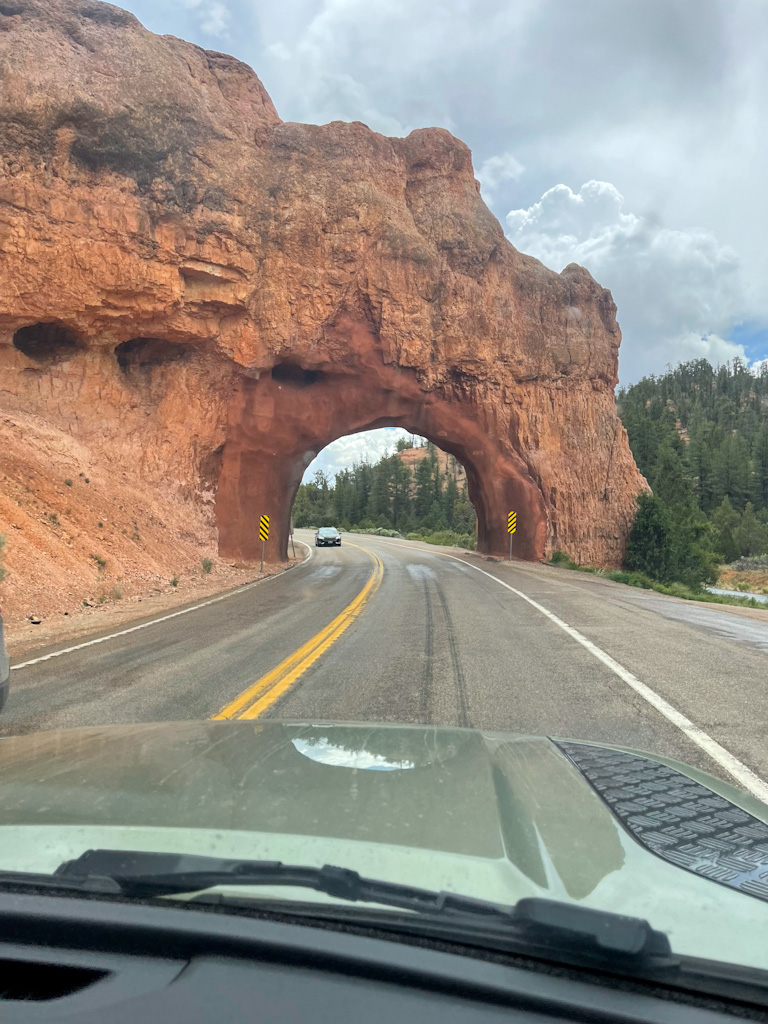 Our first views from above on a rainy day.
You can see the trail going down into the bottom of the canyon.
Amazing trees like this one were growing in crazy places.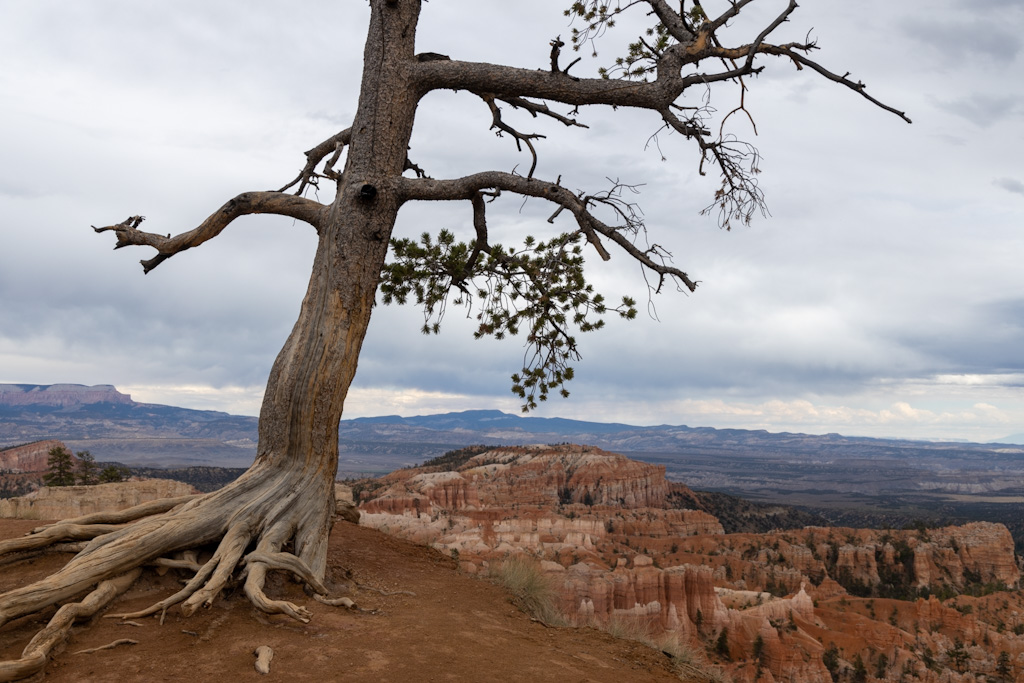 It's very, very dark in Bryce, it's actually considered one of the darkest National Parks and great for stargazing. This is at our campground just about a mile from the entrance.
Starting the descent.
We went down, down, down into a slot canyon to start out.
Jerry on the switchbacks.
Sometimes the trail went through these tunnels in the rocks.
This tree was incredible that grew near the canyon wall.
Tree growing through another tree.
After walking down through the rocks and hoodoos, the middle area was flatter with many trees.
Chipmunks are the animal most spotted by us all over Utah. It's called the "Beehive State" but I have yet to see one bee or hive. I'm pushing for a change to the "Chipmunk State."
We called this the ET hoodoo. We never heard anything official but from every different height and angle you couldn't unsee ET once you saw him.
Such cool formations but a little scary to stand under.
It looks like a palace behind us. This area is called "The Queen's Garden."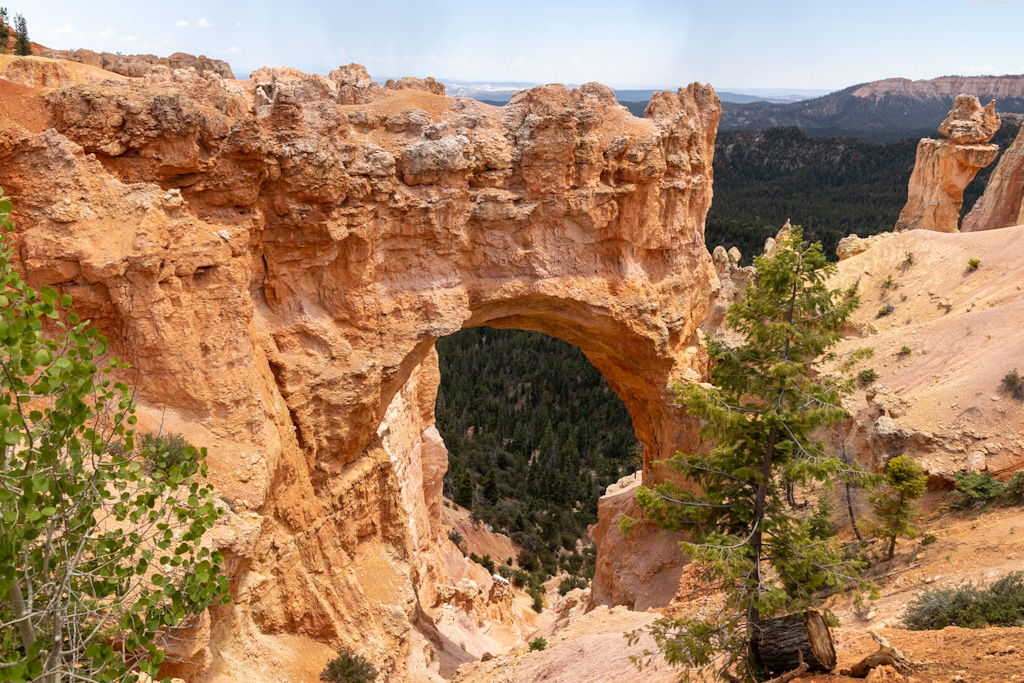 Who set that rock over there? God did.
We went back into the park late at night to the "Swamp Canyon" area and Jerry got these amazing shots. Those are hoodoos across the bottom of the shot.