Moab turned out to be the cutest little city. It has a population of only 5000 but they sure cater to the tourists. It's all about food and fun. We haven't been eating out much, just here and there and basically have many of our meals in the RV because we are usually staying so rural. But, we found some great food and really enjoyed ourselves in Moab. Kristi's hiking shoes are Merrell Moabs so she was excited to see the city they are named for. Wow it's definitely a hiking pinnacle. The cutest little town since Ouray, Colorado, a few states back.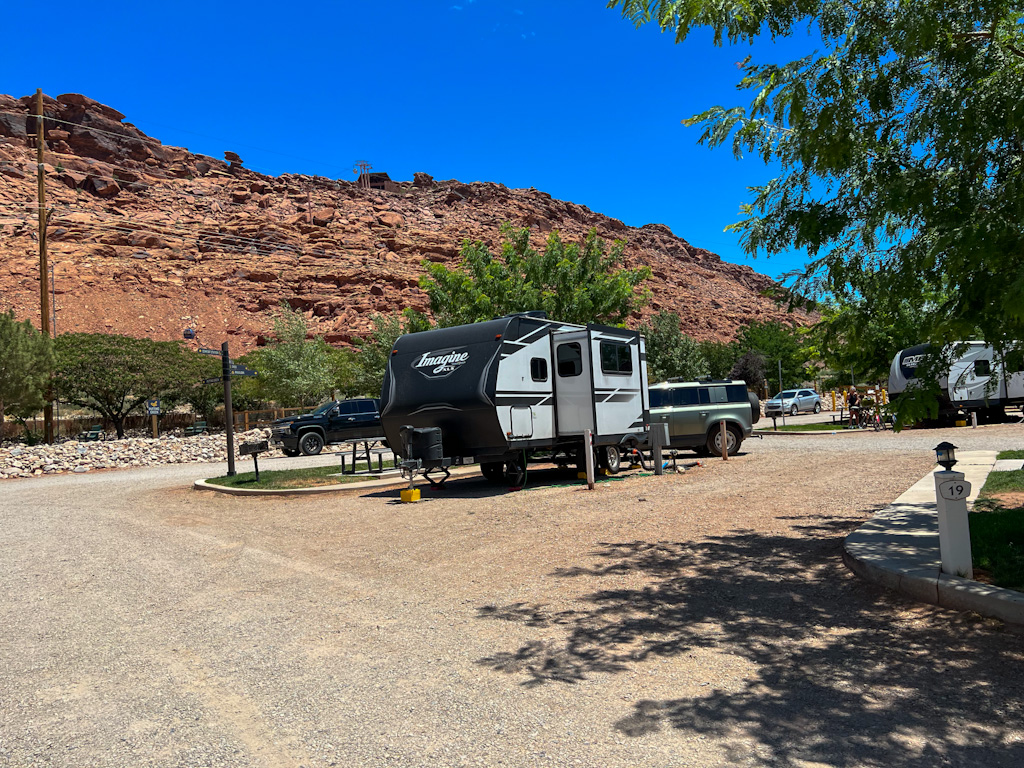 Our beautiful campground had rocks in all 4 directions. Basically anywhere in town that you looked there were beautiful, red rocks.
So, for Father's Day Timothy gave Jerry some hiking gifts – including a filter straw to make any water safe to drink. And… when we were on a boat tour they told us the general location of one of 5 town springs, so we went on a search for it.
We found it. Other than being a bit hard to reach under a rock ledge, the straw worked great. The water was delicious. Thanks, Timothy!
This cute sign at our campground. We are, in fact, on this trip going to 9 places on that sign!
This was a hidden gem. A really neat lodge out in the middle of nowhere, that has a beautiful resort, neat restaurants and a fun museum about all the movies filmed in the Moab area.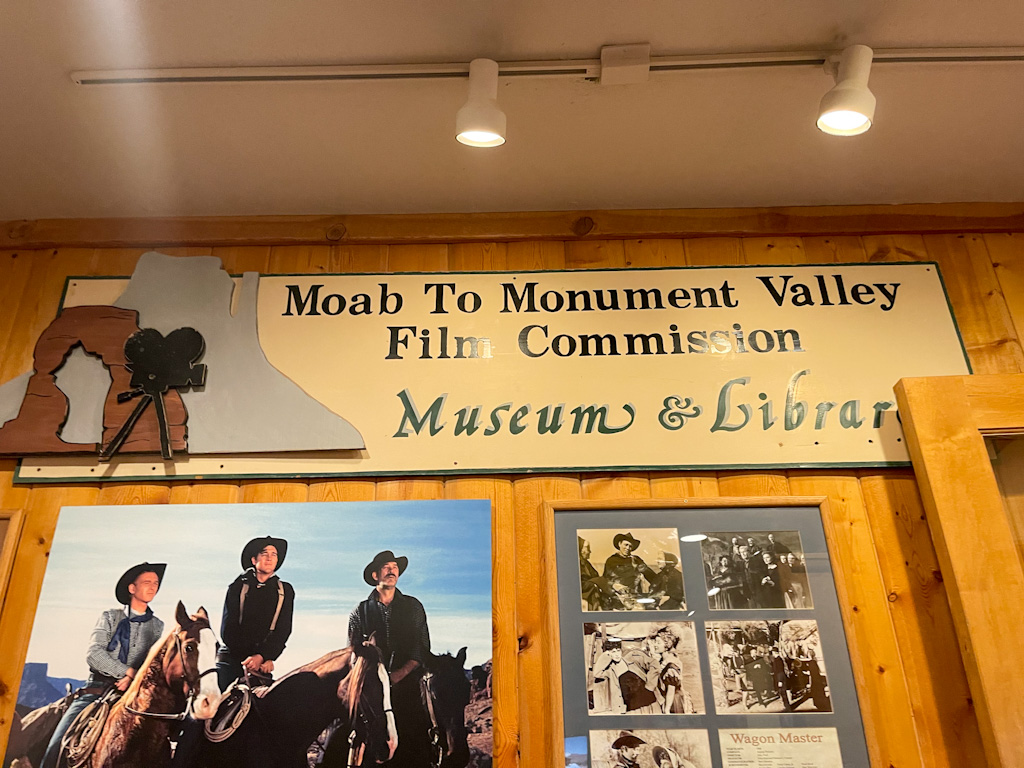 We had no idea how many movies were filmed in Moab – it's a lot! Tons of westerns, Indiana Jones, Thelma and Louise, City Slicker II, Con Air, Mission Impossible II, Star Trek, 127 Hours, and The Lone Ranger (2013) to name a few!
The view of the red rocks from the restaurant at the lodge.