This little secret surprise was amazing! You never hear someone talk about this National Park. I think it gets overlooked in Utah – there are 4 other amazing parks. But this place! Oh wow, it is phenomenal. It is massive. It is made up of 4 districts and 3 of those districts you can only reach by going to each one. The rivers themselves are considered the 4th district. The 3 districts are separated by the rivers and there are no bridges in the park. So you can only see one district at a time and then you have to leave and drive like 100 miles to enter the park in another area. We only went to one district – Island in the Sky. It is the closest to Moab and the most developed. We loved it! We only hiked a few miles this day because Kristi had a sore foot from the 8 mile Arches hike the day before. But we still saw many magnificent things and one of the best arches of all.
As soon as we got our first look, we understood the name, Islands in the Sky. It was like we were high up on an island looking down every side into canyons.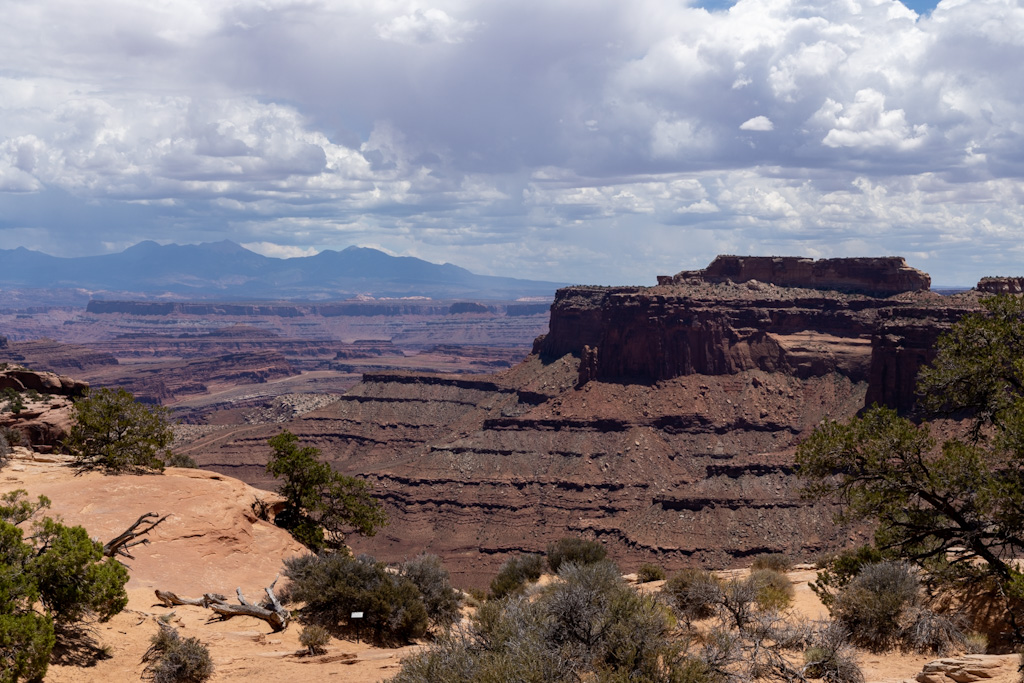 Right at the start, this was our first look from the visitor center.
The Schafer Trail that one person in our party would've really liked to drive on.
The trail continues once you get down into the canyon. You can drive around the park or back out to Moab.
If you look closely, you can see a vehicle on the rim of the canyon below. Looks like they stopped to admire the view.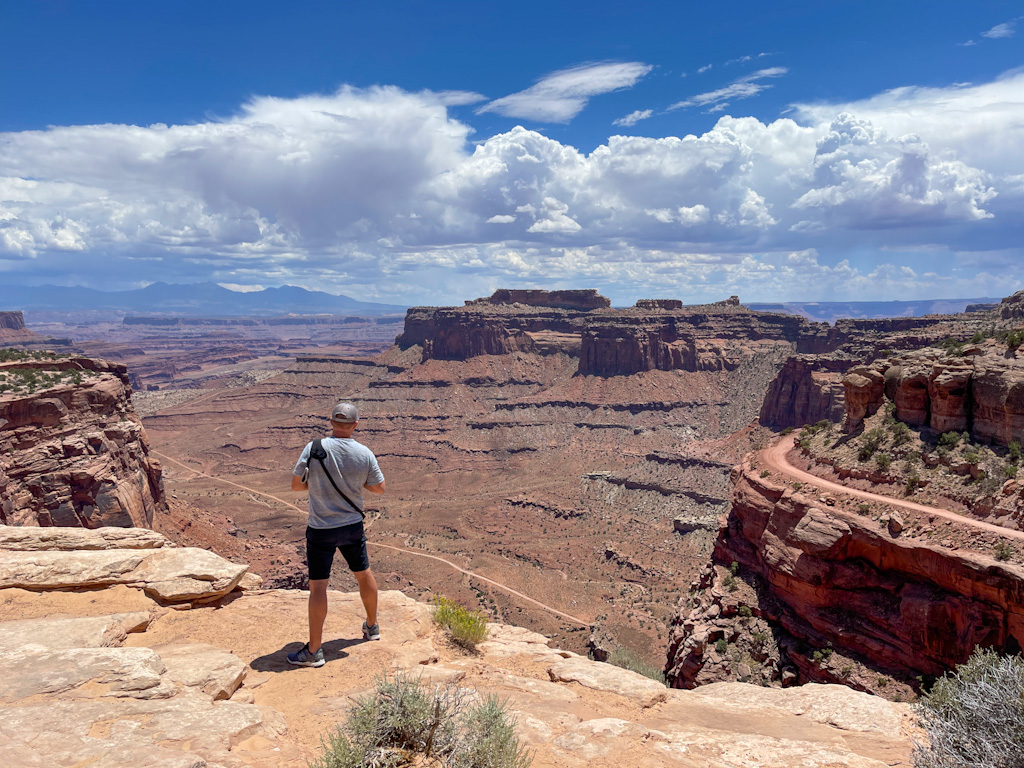 Mesa Arch – possibly more amazing than any arch in Arches. It's right on the edge of a cliff so hundreds of feet down with an amazing panoramic view through the arch.
It was like you could see the whole world through this thing.
There wasn't one sign like this in Arches National Park. We think this sign was put there just for our boys, because they definitely would've wanted to be right on top of Mesa Arch.
Afternoon rains didn't get us but looked so majestic out on the canyons.
There were cool rock formations in every direction.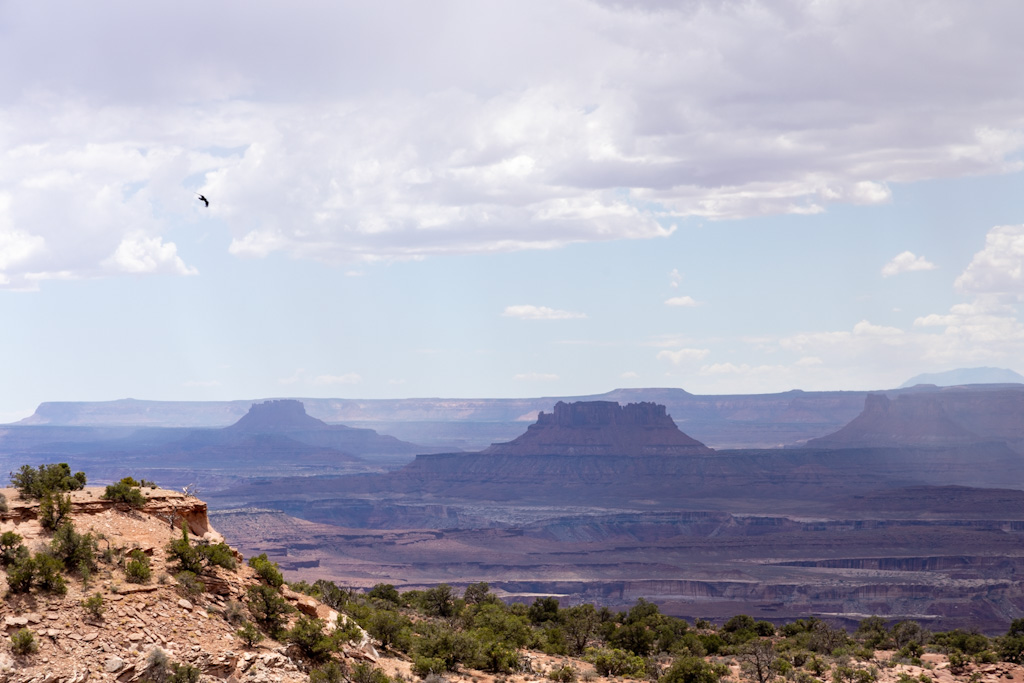 Canyons within canyons.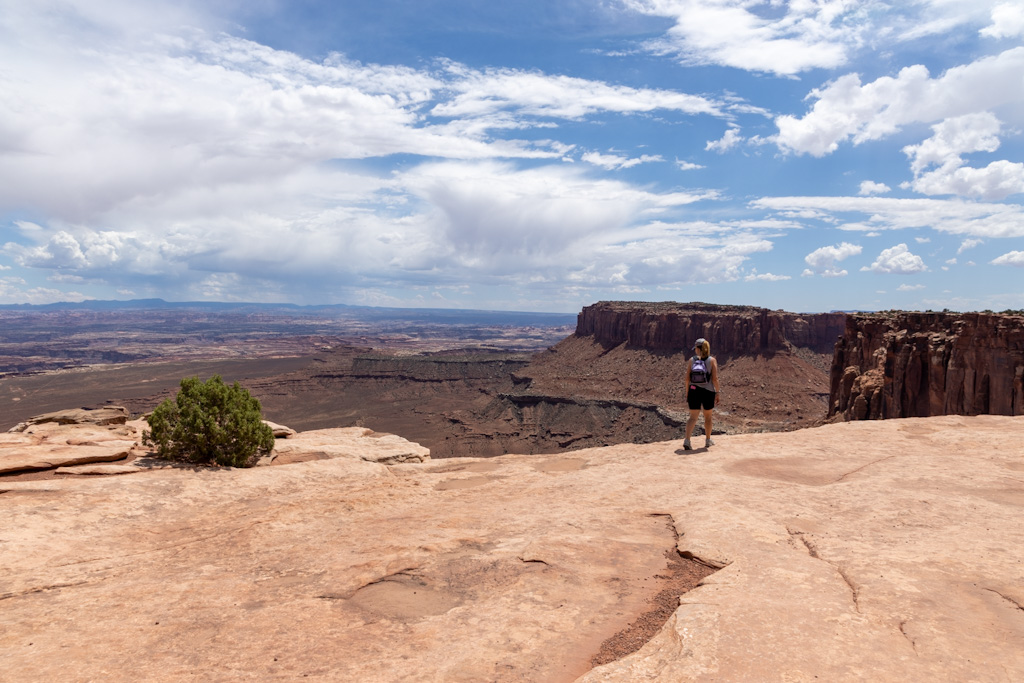 This was our one main hike for the day. We hiked to mesa arch too, but it was rather short. This is proof that Kristi hiked this trail.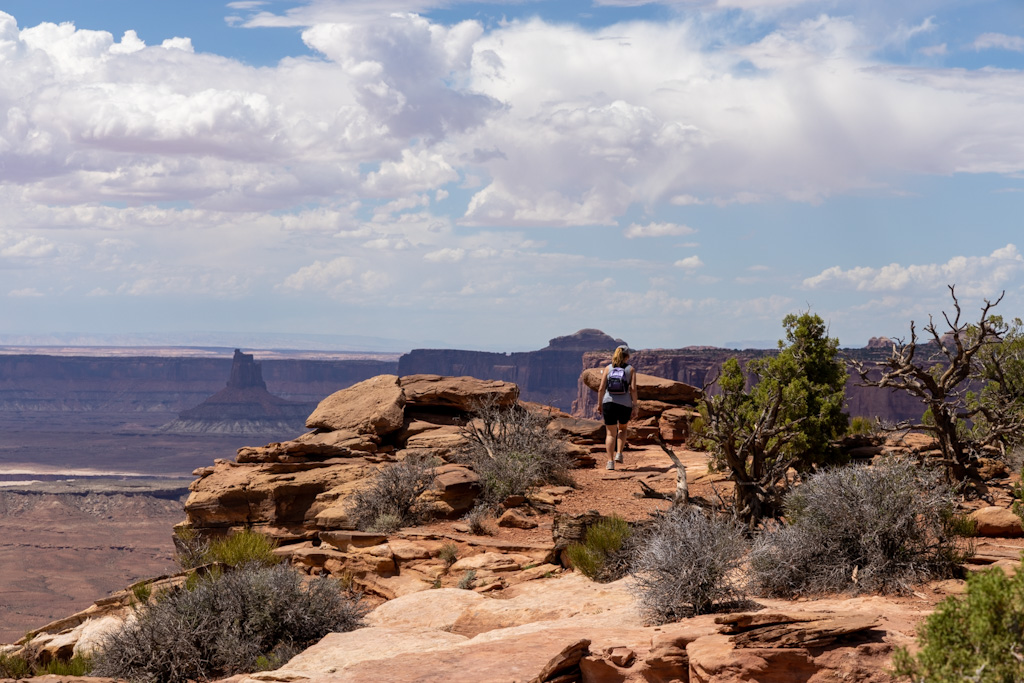 There were continuous amazing views in just about every direction for the whole hike.
This was the payoff – an even more amazing view at the end.
Kristi, sitting on the edge of the world.
Kristi spotted this little cute shade spot on the hike out to an overlook and was thinking and thinking about climbing up to it.
There she goes…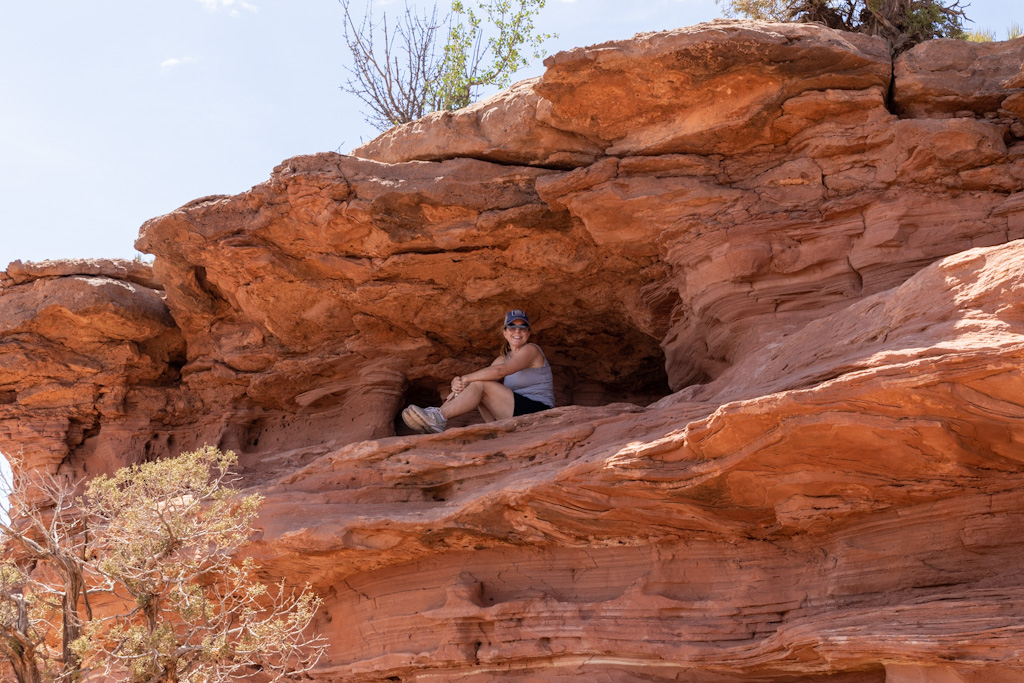 It was cuter and cozier and shadier than she had even hoped.
Wherever the river runs, there is more greenery.