So, what to say about this park? Kristi wanted to skip it. But, since we were in the area… well, we didn't. We're so glad we didn't. It seemed like it was just going to be mountains and lakes, not all the exciting features and uniqueness of the other parks. But it turns out these mountains and lakes are gorgeous and you can't take a bad picture here. In planning, we had no idea we would end up driving through Yellowstone to Grand Teton. We had stayed west of Yellowstone in Idaho and our next campground was east of GT in Wyoming. It turned out that the best way to change campgrounds was to drive through both parks, so that was an unexpected and unplanned surprise and gave us one more trip through Yellowstone, which you really can't get enough of.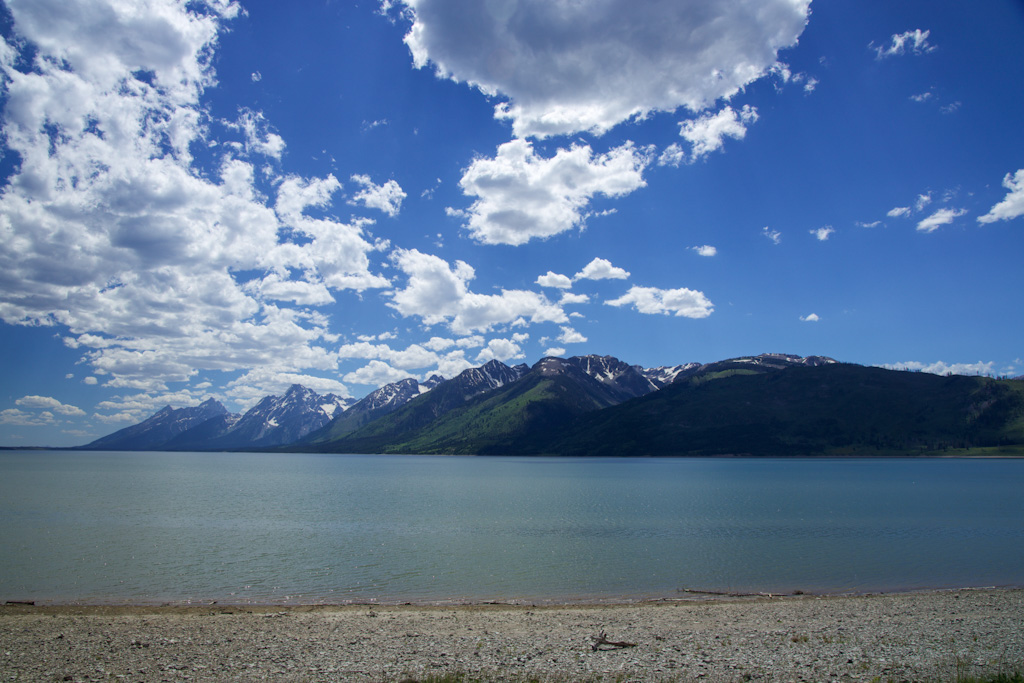 Literally our first stop, the first pull off after entering the park, it was truly a beautiful and breathtaking view of Jackson Lake and the mountains. The water was so clear and blue.
This deer came running up as we ate lunch.
Kristi was in the rig, making lunch, and could not stop exclaiming about the view. It was just a pull off on the side of the road, and here we were with our home, making lunch, a gentle breeze blowing in, a deer running by, it was too much.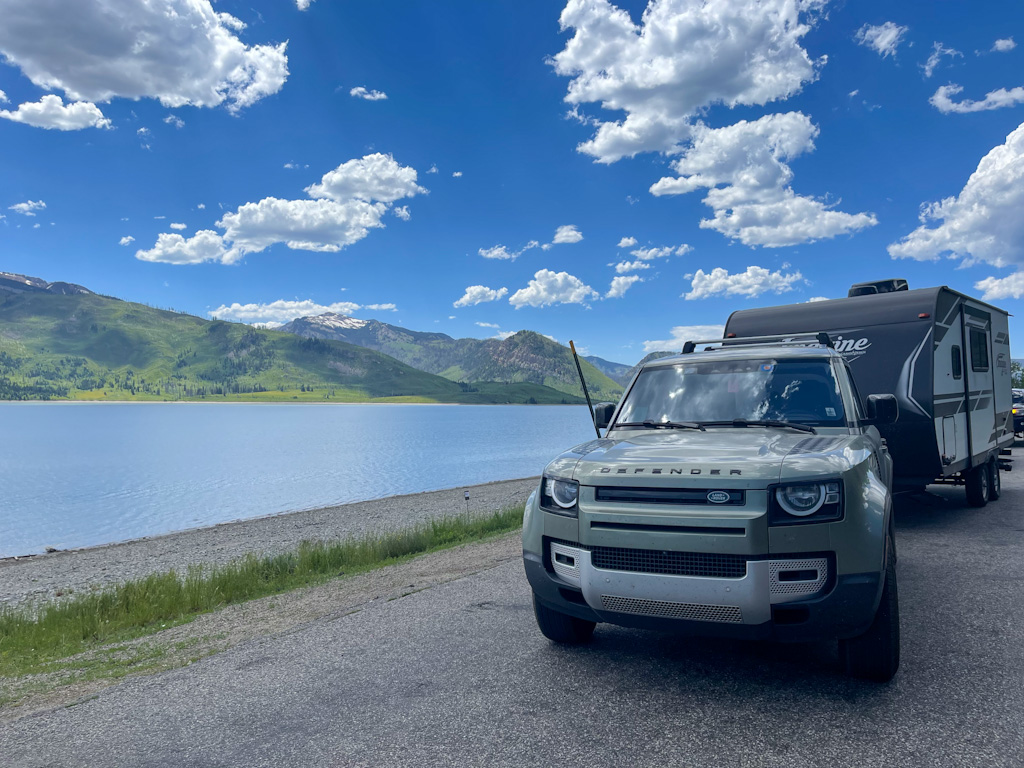 Every angle, a pretty picture that looks like a fake background.
Jenny Lake
A little boat ride across Jenny Lake.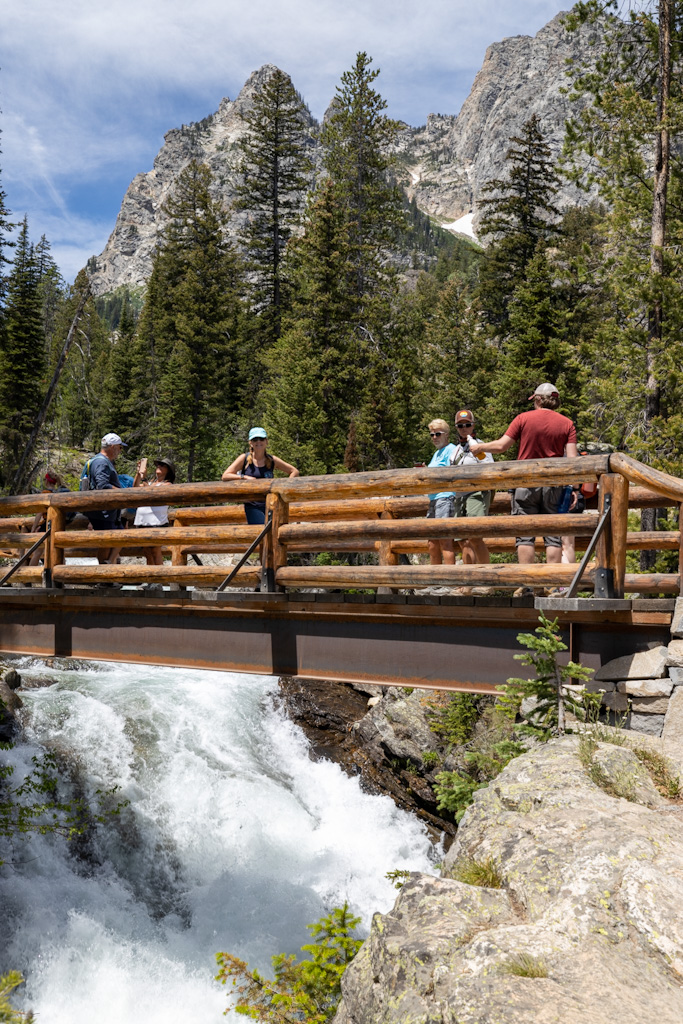 We thought this was Hidden Falls, but that was still hidden.
Because the mountains are so steep, all the snow melt and rain runoff collects in these raging rivers down the mountainside.
We found Hidden Falls. It's hard to keep from getting jaded after seeing all the impressive sights we've seen, but these falls were actually rather spectacular.
On the way up to Inspiration Point. One of the boats bringing more people.
Kristi heading up. Most of the path was wide and smooth, but this section was rugged and more narrow.
Jerry way up there
Inspiration Point… then we climbed a little higher…
We were gonna have a snack but chipmunks wouldn't leave us alone. Some guy was calling us – we thought he was going to ask us to move so he could get a pic in this spot, but he only wanted to take our pic. How kind.
Just about every selfie gets some great mountain.
Headed to Taggert Lake.
The trail was so unique and would just change to something different. These tall trees reminded us of bamboo forests in Maui.
This lake was crystal clear and gorgeous!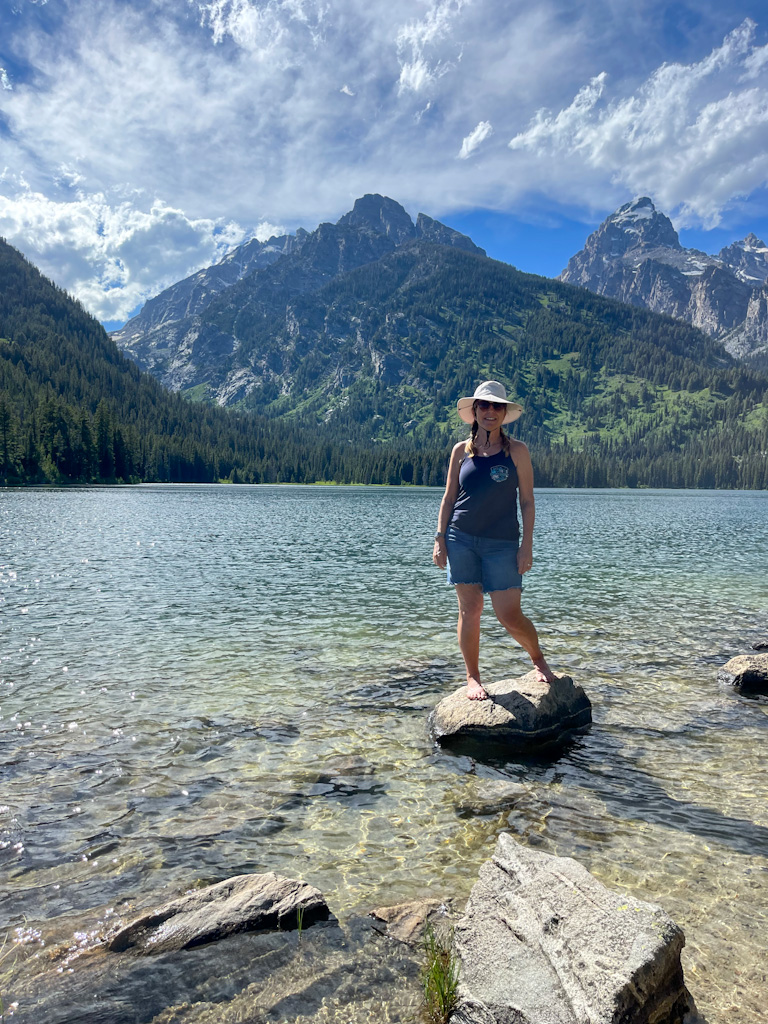 This lake was so unbelievably freezing! I mean COLD!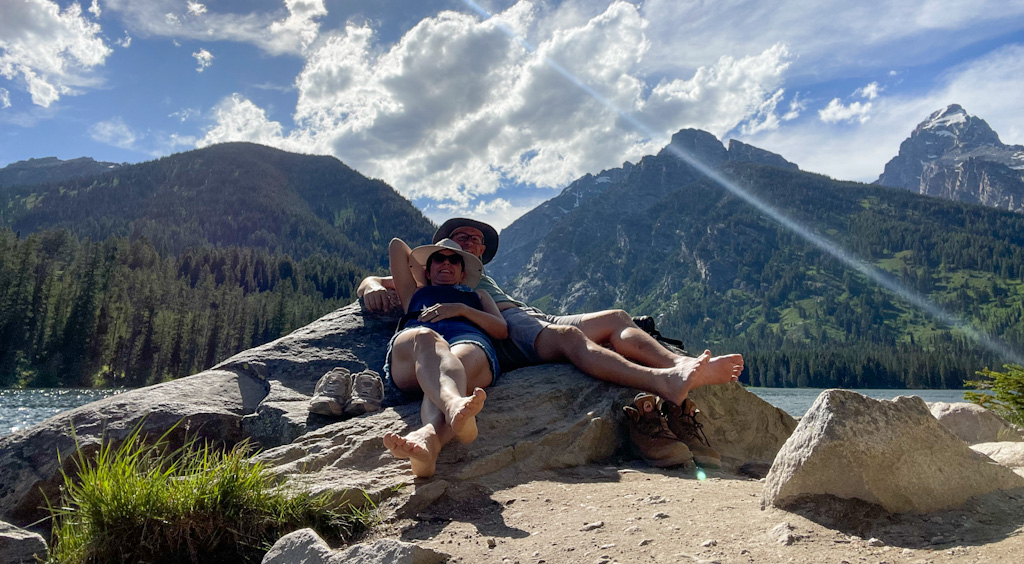 We had a wonderful little spot all to ourselves.
There were many trees like this, we're not sure why.
This is how he looks getting all the pics of flowers that Kristi loves so much.
Cute, teeny, tiny red flowers
He always finds the moon!
Gateway Church, Jackson Hole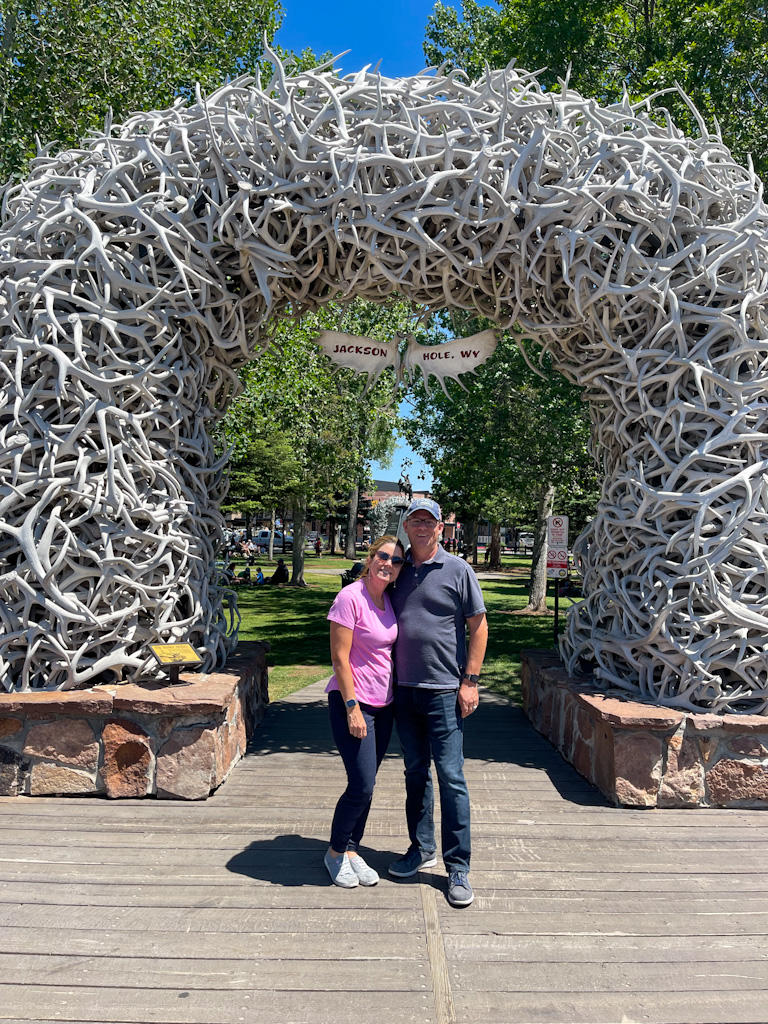 The town square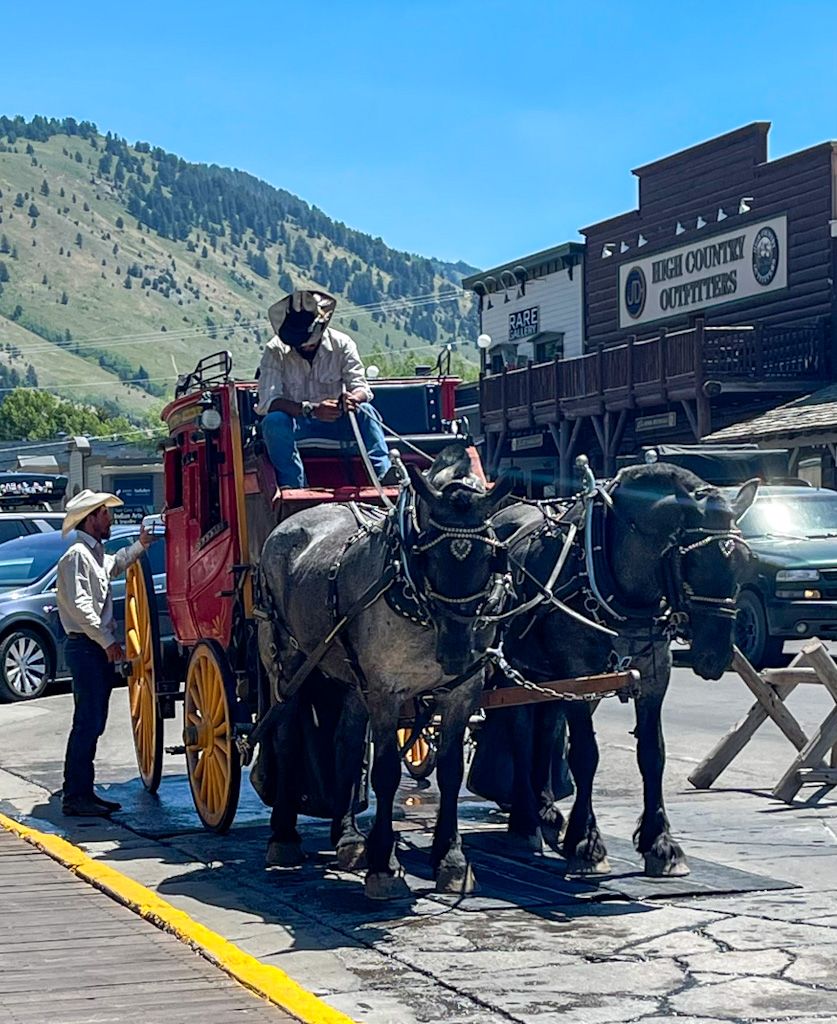 An old church in Grand Teton NP
Elk Island as seen off Signal Mountain
Finally got to use that gas can we brought along and helped this girl and her dog. We had found her walking for a gas station and brought her back to her car.