Also called The "Kanc." This is a beautiful 34 mile scenic road along the Swift River and through the White Mountains. Although we enjoyed the drive, the weather was extremely crappy – chilly, rainy and dark. We took a big map of this highway and chose 4 stops beforehand that we would make – Lower Falls, Rocky Gorge, Sabbaday Falls and Lily Pond. 3/4 were beautiful. The Lily Pond had not a single lily yet and was a little like a swamp. We were really too early in the year to be here and the weather made Kristi never want to return. It's sad that NH had this one chance and it blew it.
The best part the whole Kanc was this appetizer we got in the town of Conway! That was some yummy goat cheese and figs. Not shown is the crab & celery bisque that Kristi liked much better than previous seafood on this trip. The burgers were good too.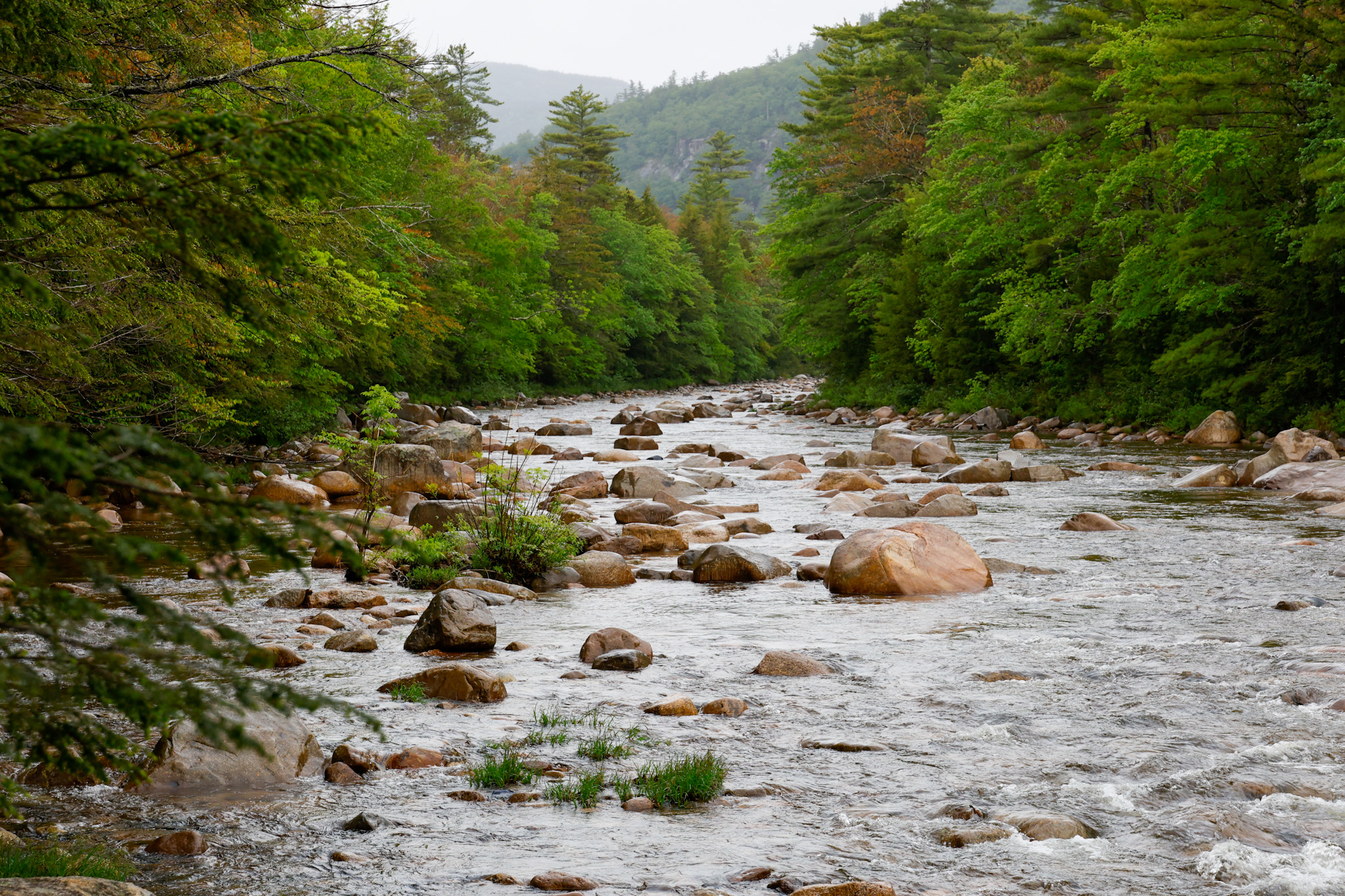 Swift River – this thing was full of rocks for miles and miles and miles.
Lower Falls
More of Lower Falls, never found Upper Falls.
Jerry's cute pine photography
Lower Falls (not warm)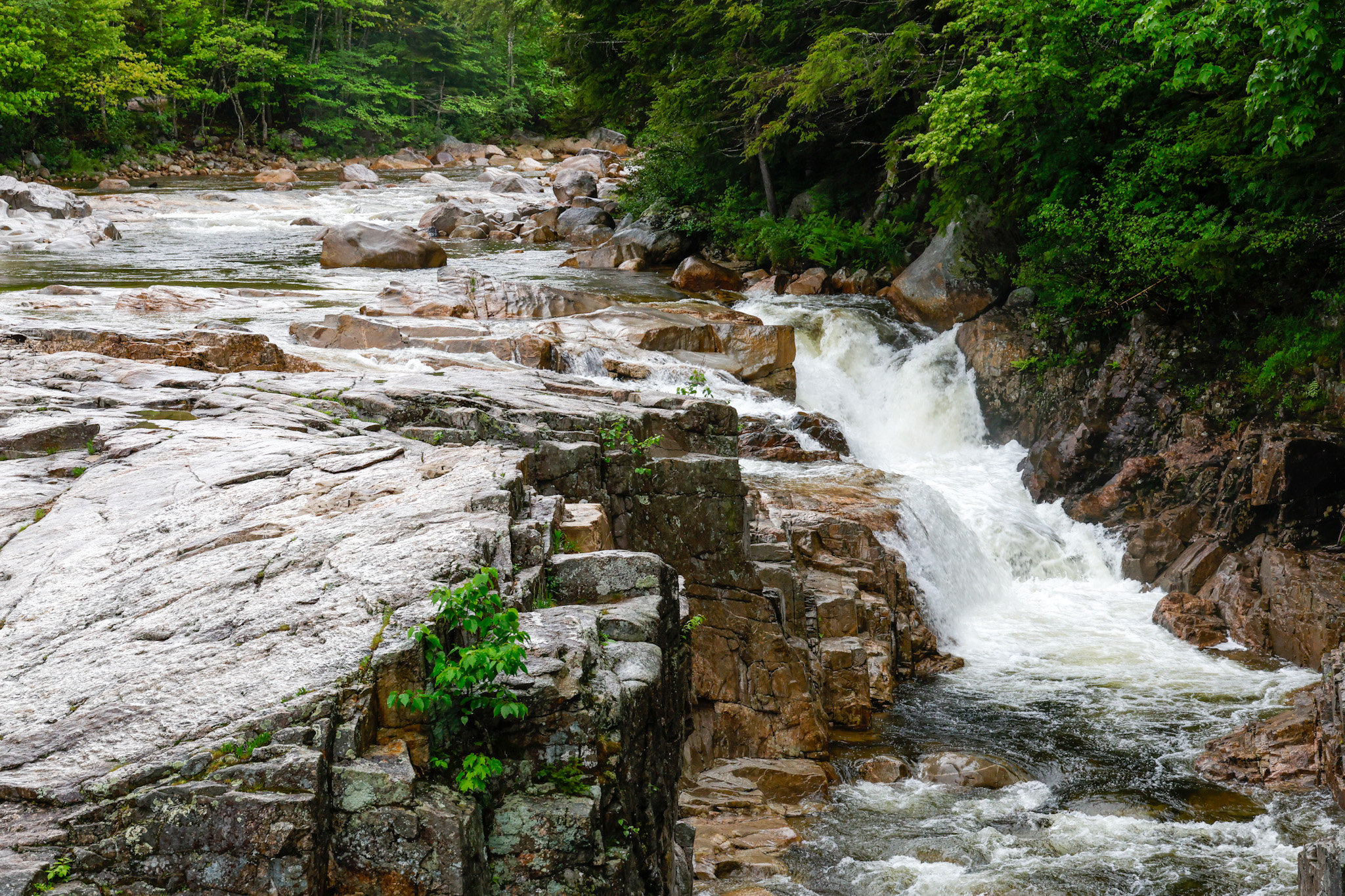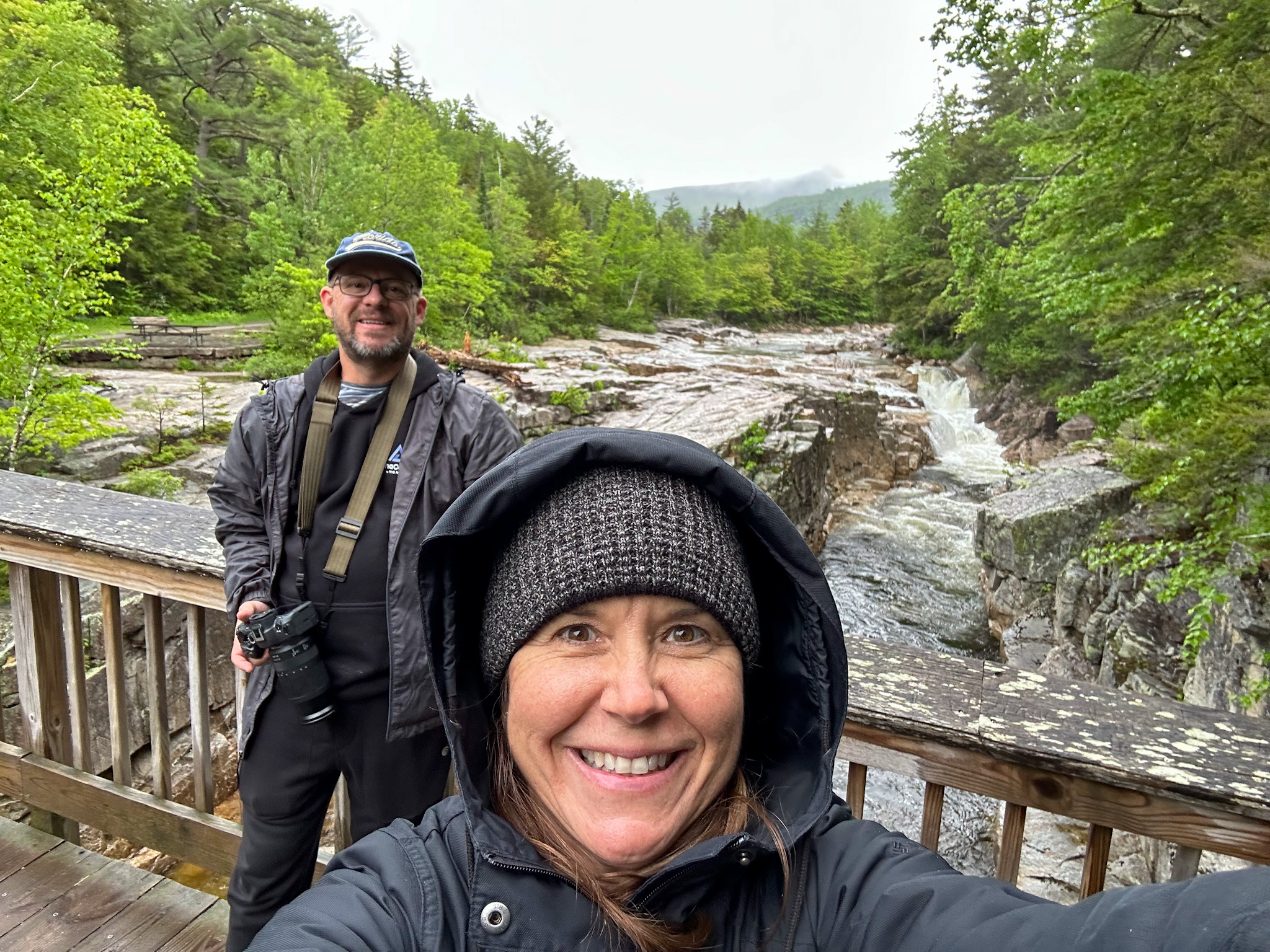 Rocky Gorge (not warm)
Where's Kristi (hint: she's on the bridge but she should be in a heated room)
Sabbaday Falls was really beautiful and unique for a waterfall
We were able to climb stairs all along the falls. The rocks were very smooth and it was neat the way the bowl shape collected water before the falls. We see a lot of waterfalls in our travels and this was one of the better ones.
The temp inside the RV when we returned. We really need to get out of NH. It is June for goodness sake. How do people live like this?