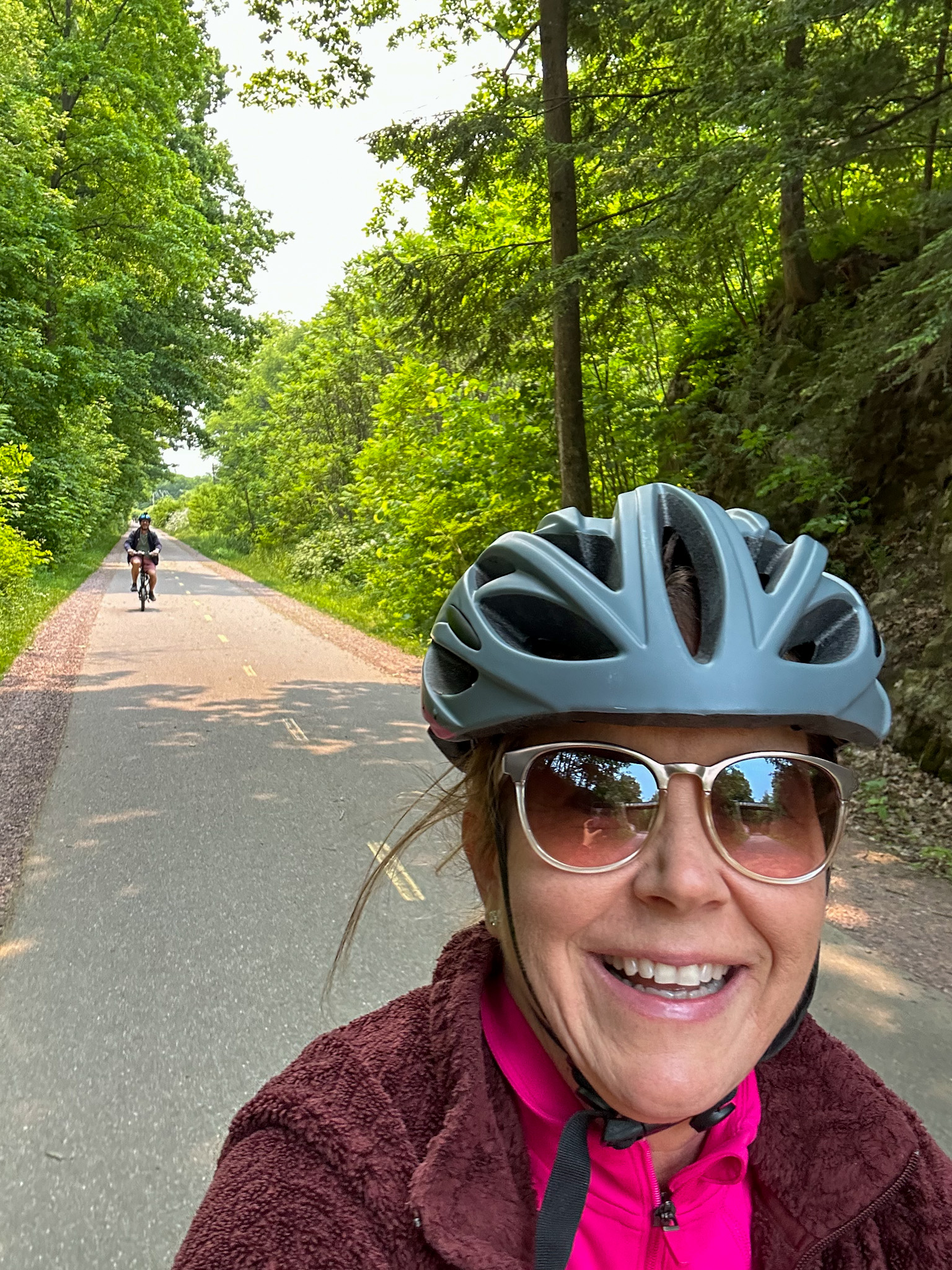 The main thing we did in Vermont was ride on the Island Line Rail Trail. This is a pretty cool 13.4 mile trail that goes from Burlington to South Hero Island. This path is built on an old railroad line and goes across Lake Champlain from the mainland to the island. We purposely stayed at North Beach on the shore of Lake Champlain and directly on this bike trail so we could ride from our campsite.
Views of the Adirondacks. We actually thought it was misty or foggy over there, but it turns out that was the smoke from nearby Canadian fires.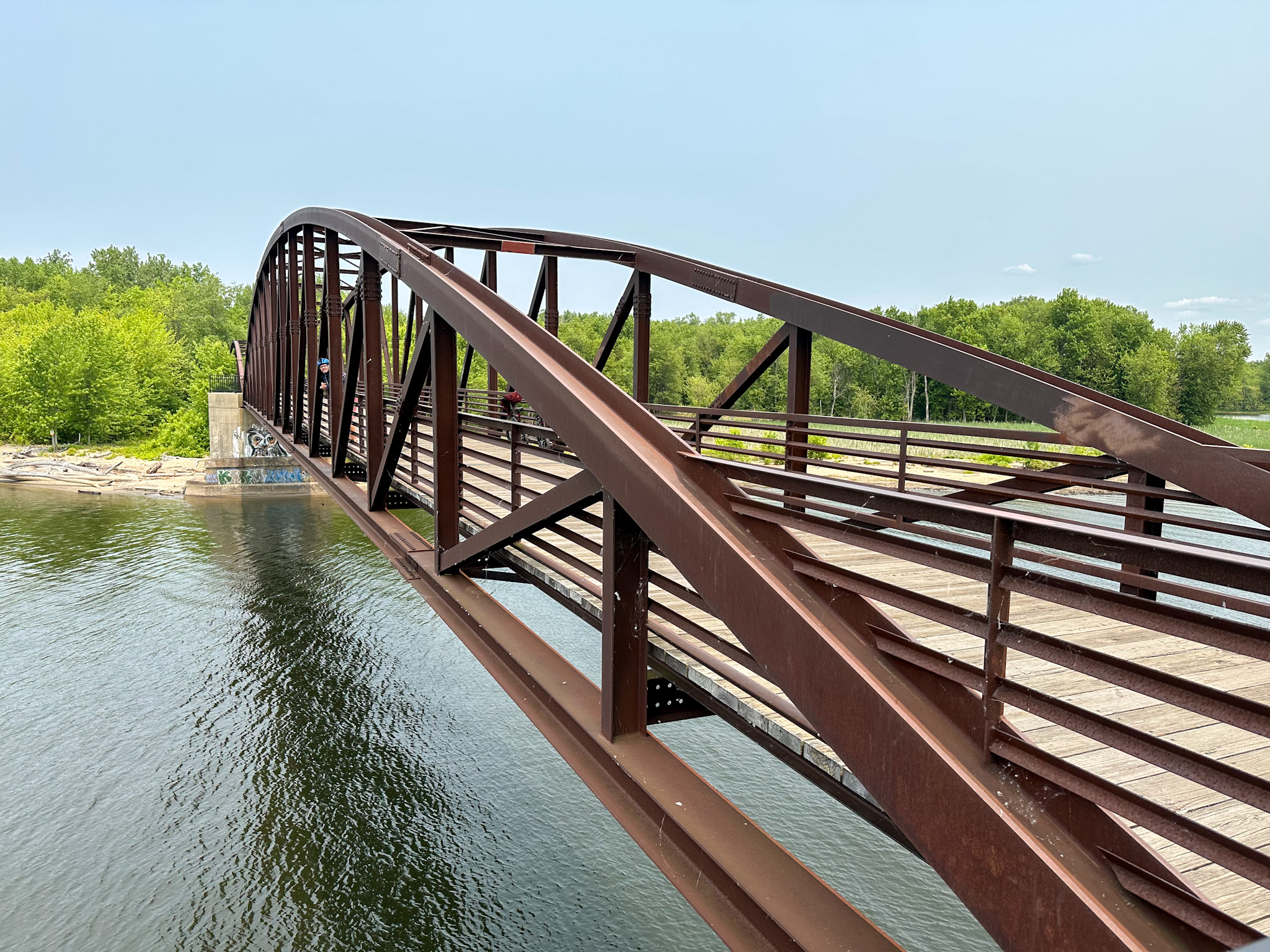 Jerry on the bridge over the Winooski River.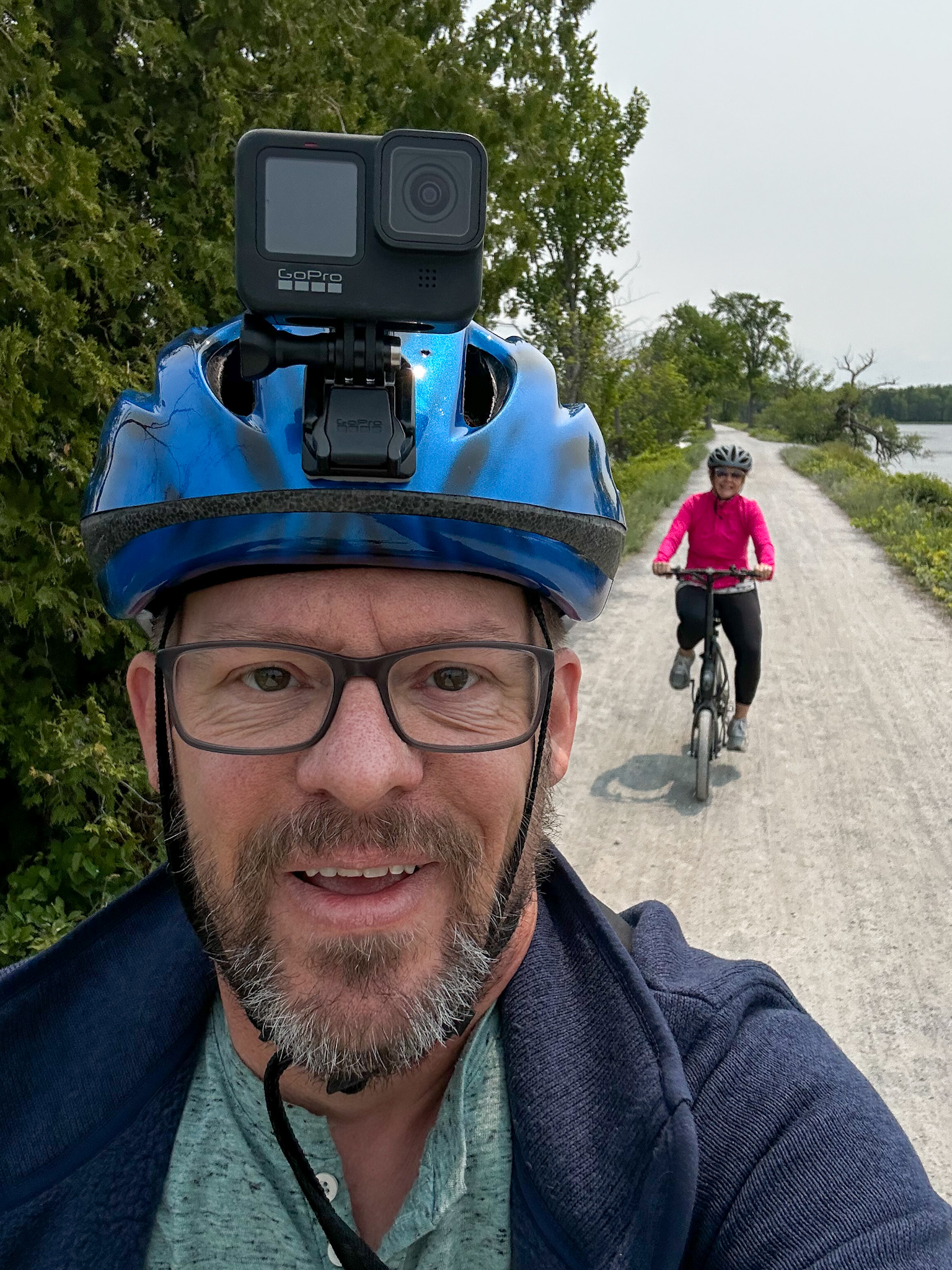 Jerry with his cool helmet cam
A little heart leaf we found on the trail – awwwww!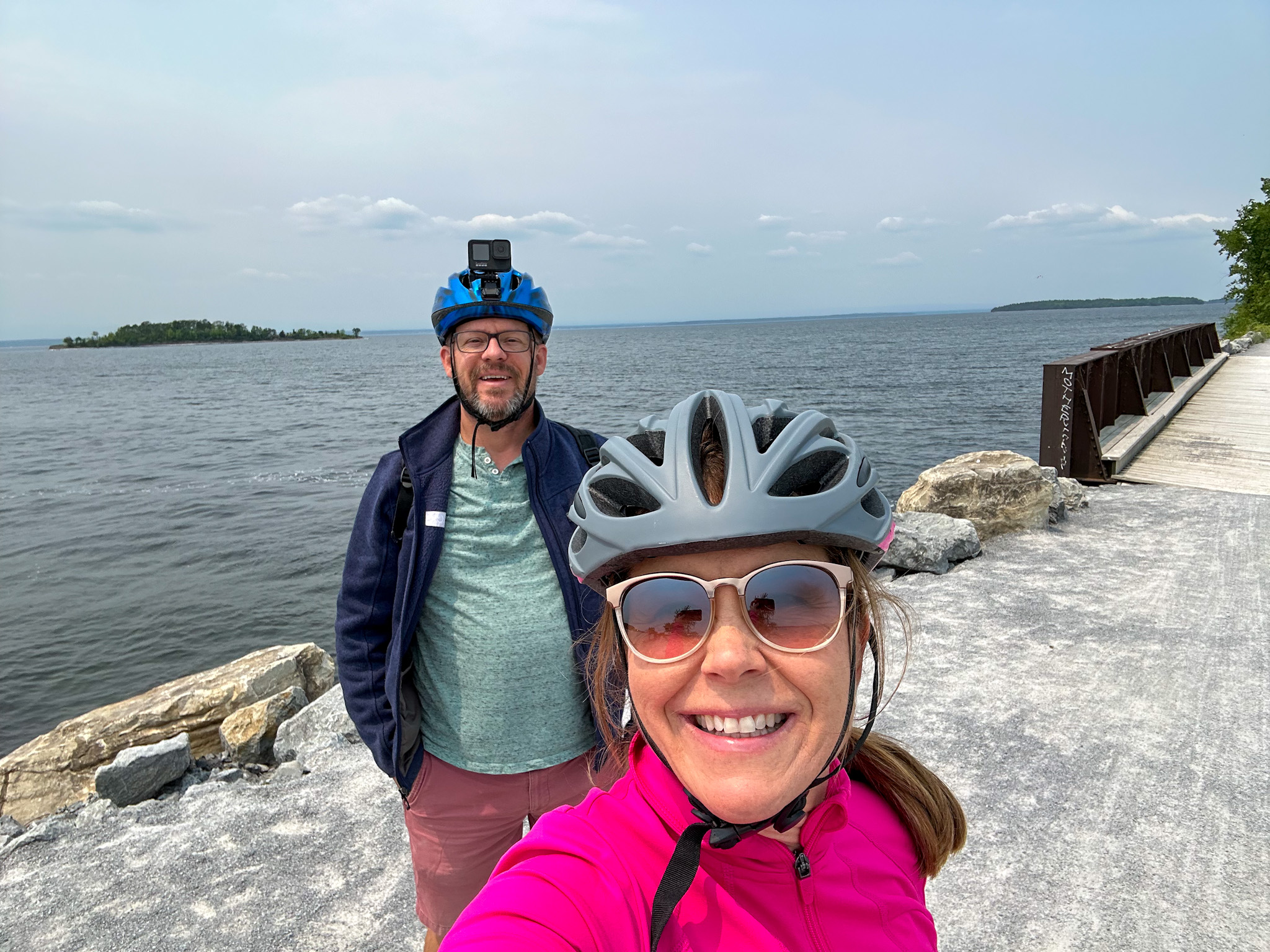 There were several islands in the lake, but Kristi liked the name of this one best so it got a picture – Sunset Island
There is a 200 foot gap in the trail that allows boats to go through. When it was a railroad there had been a bridge. So, now there is a small pedestrian/bike ferry that takes people across that span
The ferry is unfortunately seasonal! And people in the north still think it is not the summer or tourist season. (This and lots of other things that are still closed across the northeast in June make us thankful that Florida is open 24/7 365 for outdoor fun!) So that is the gap that we could not cross.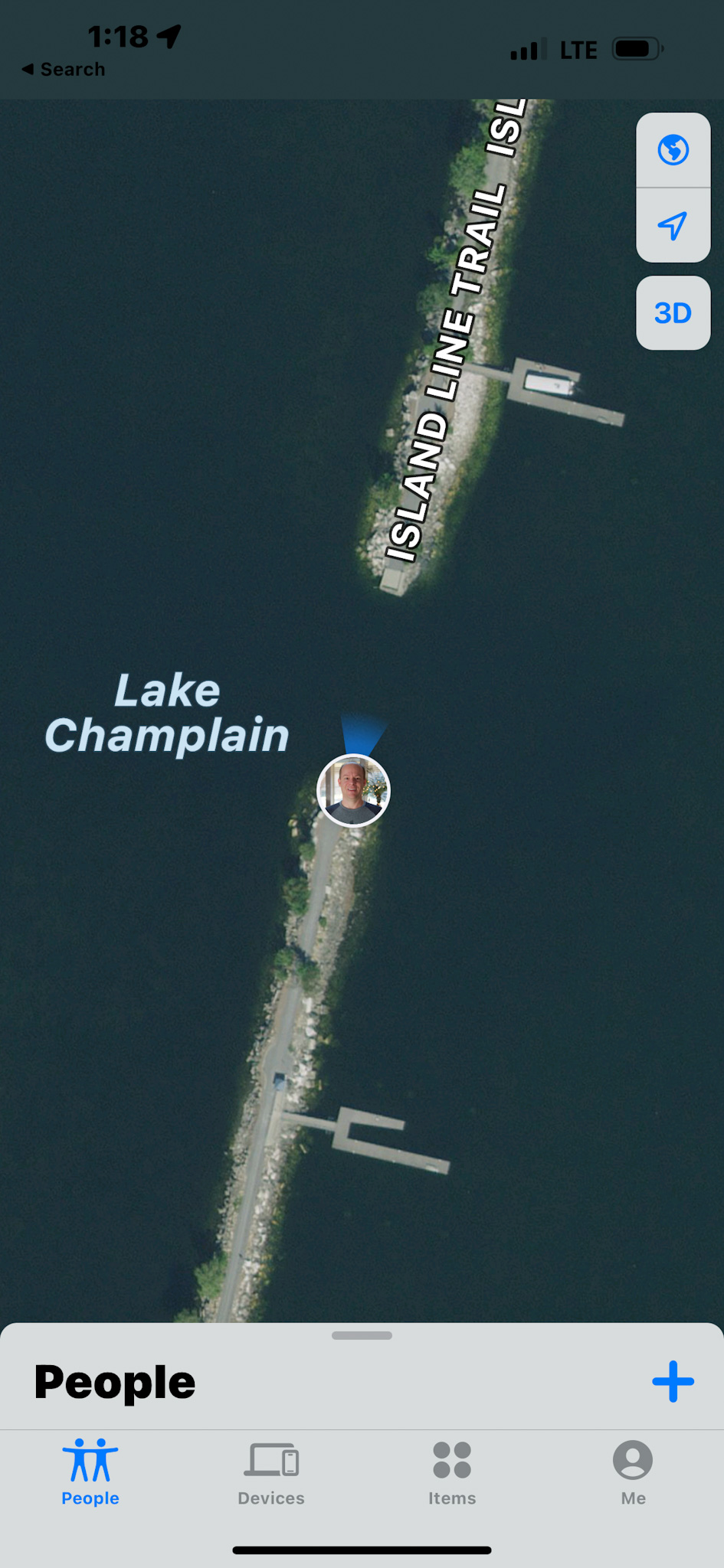 Satellite view of the gap and ferry docks
Jerry meant to get a time lapse video of the ride, but somehow the camera got switched to regular speed video. This still gives a general sense of the ride, but isn't as stabilized as we would like.
Even though we couldn't complete the last part, we still think it's the longest bike ride we've ever done in 1 day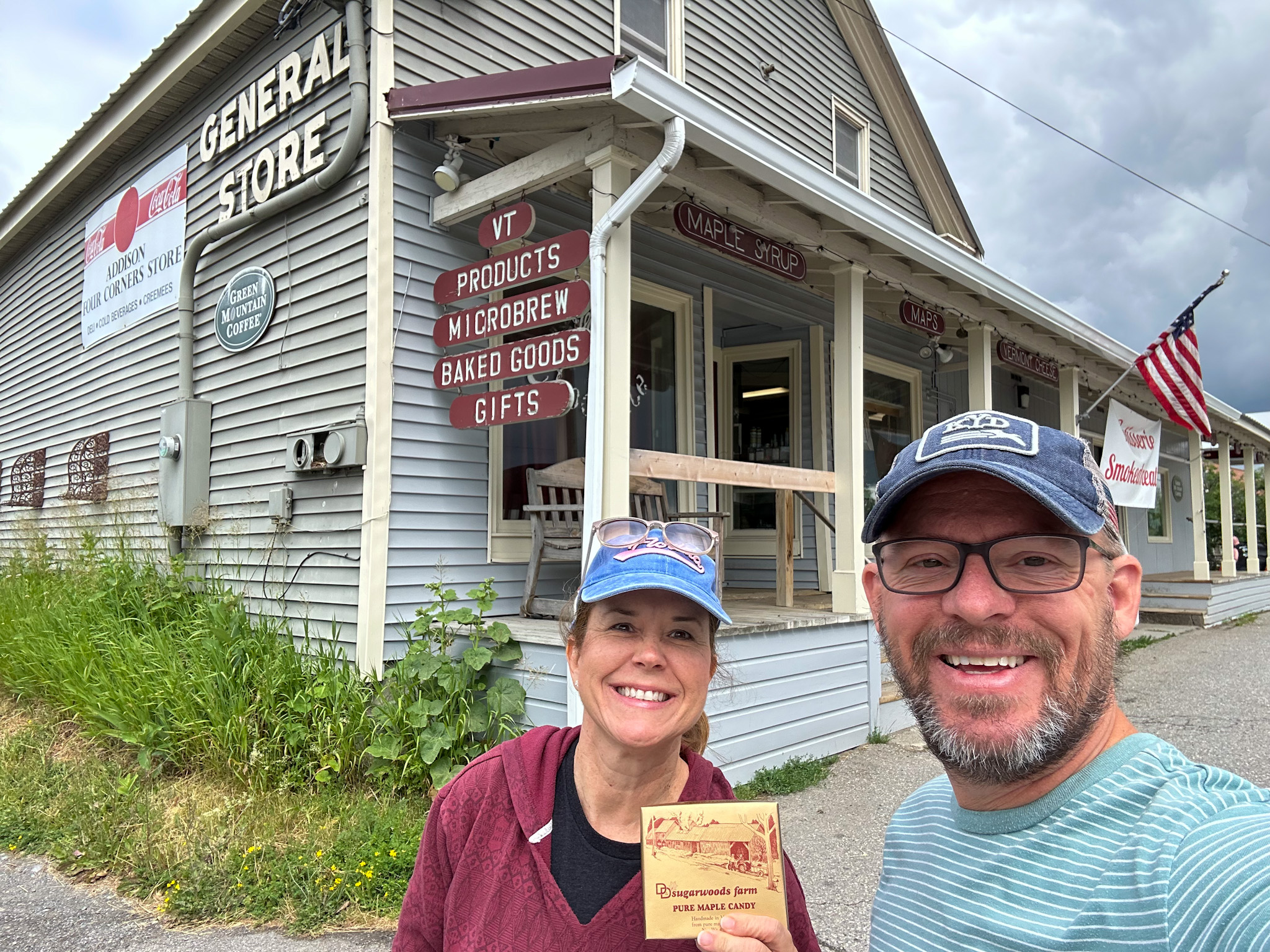 We were able to snag some authentic maple candy just before crossing the border out of Vermont thanks to Jerry remembering that Kristi really wanted some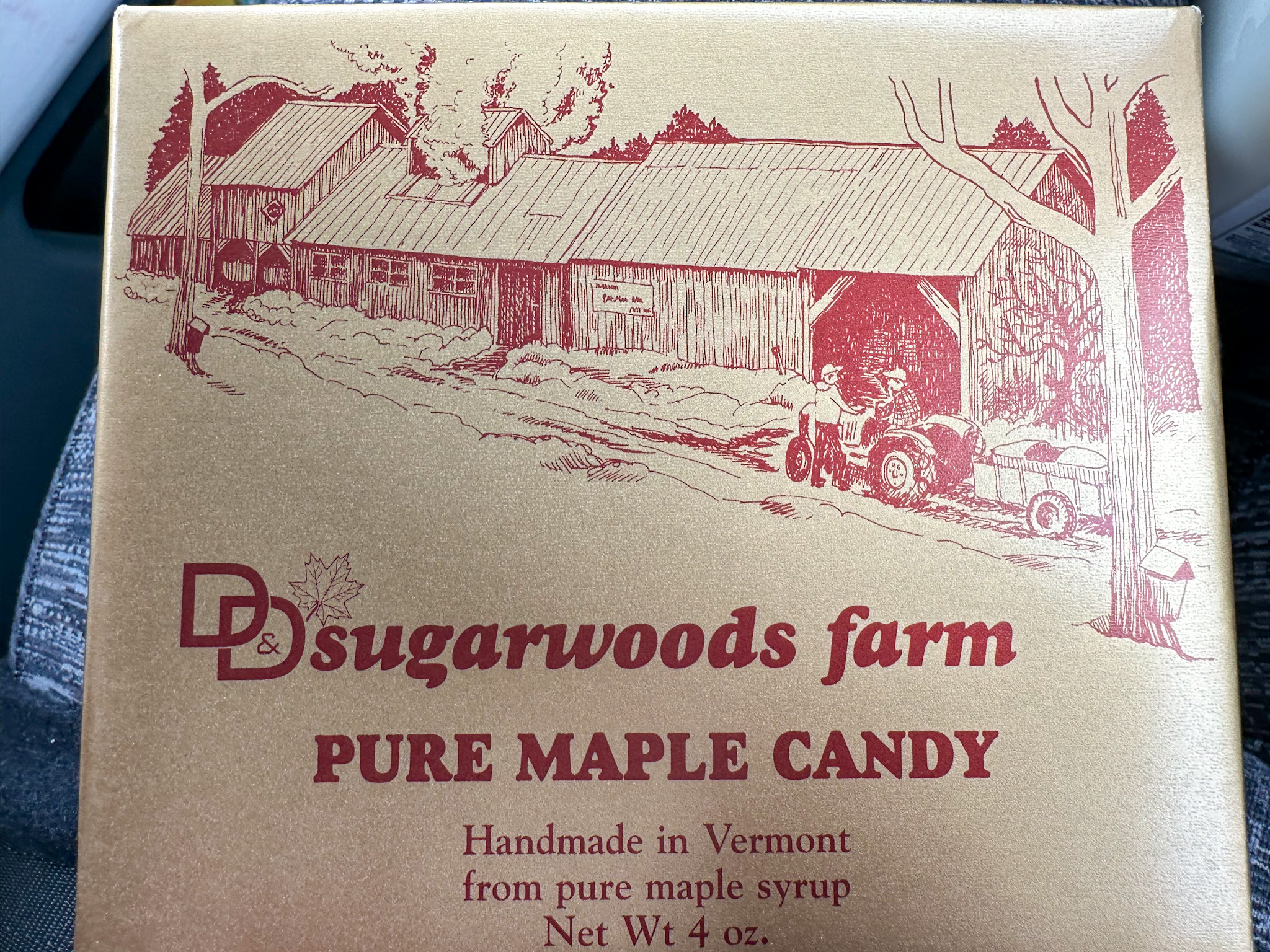 Kristi has fond memories of visiting Vermont with her grandparents as a young girl and of enjoying this yummy candy
It's exactly like she remembered – yummy and cute little leaves!