Elkhart, Indiana is referred to as the "RV Capital of the World." That's not really why we chose to go there. When we decided to get an RV and hatched our 50 state plan we began researching and learning about RV's. We quickly found a favorite YouTube channel to follow called KYD or Keep Your Daydream. We found in Marc & Trish so much helpful information and inspiration and fun! They also seemed similar to us with their oldest being a daughter and 2 younger sons and a relationship similar to ours. So, since then we've met them in person in St. Pete and stayed in their vacation rental in Flagstaff and watched every episode of their 12 seasons. We look forward to a new episode every Sunday night. All of this brings us to why we chose Elkhart as the place to see in Indiana. Many seasons they have lived in and evaluated different types of RV's as they travel, but in season 10 they traveled in a 1984 Wanderlodge they named The Bird. They have since donated this massive RV to the museum and hence all true fans seem to eventually make their way to Indiana to experience The Bird inside and out.
We enjoyed the history of RV's and some very interesting models
This was the most interesting of all!
This was once imagined to be the future of RVing
The Bird! There she is. She was much larger in person than we imagined.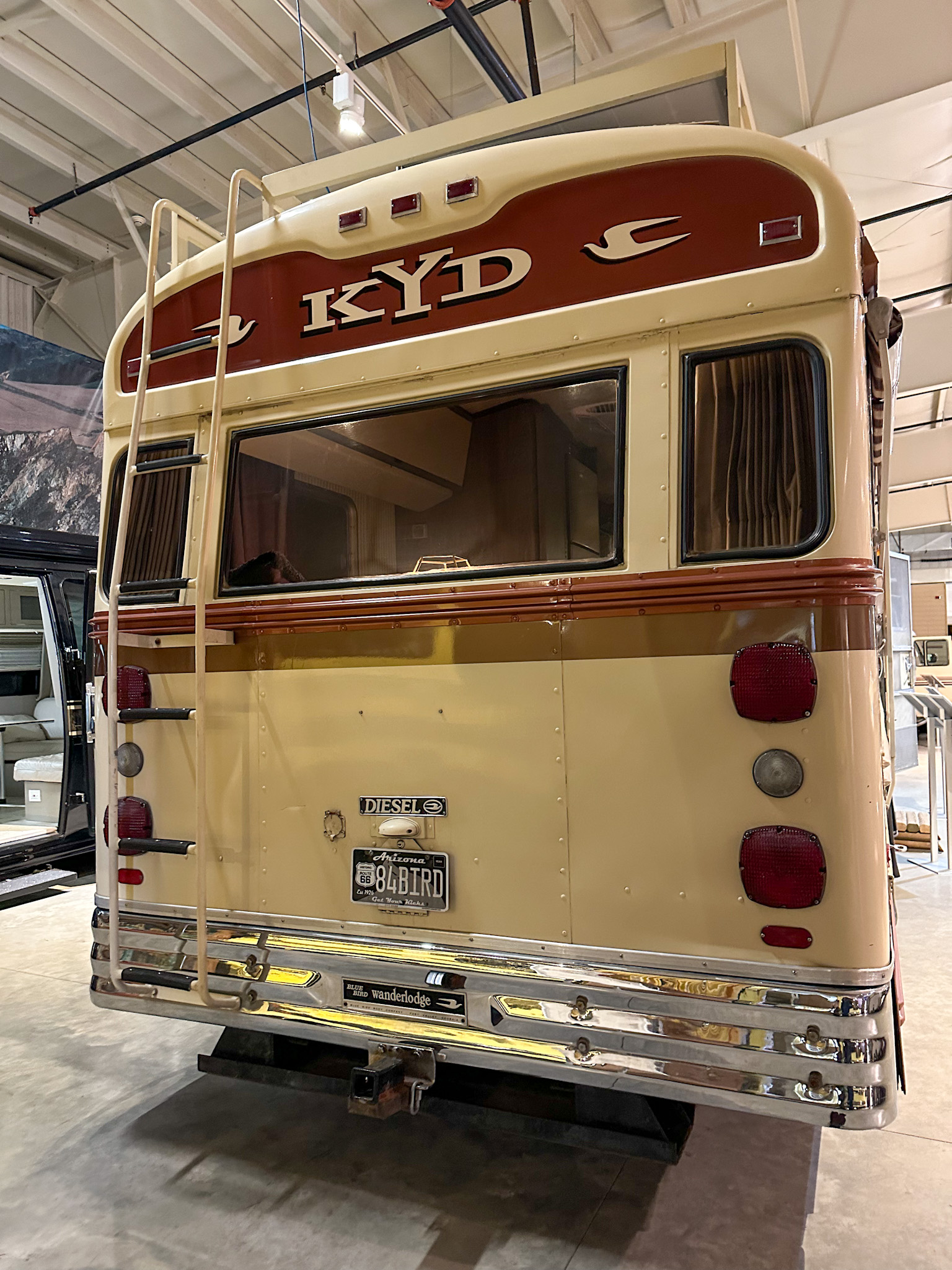 KYD
That crazy dashboard we loved watching Marc maneuver! We're glad our dash doesn't have that many dials and buttons!

A cool model replica of the construction process of RV's.