In northeastern Minnesota we stayed on Lake Vermilion and were treated to an entire day of fun by our Florida neighbor, Clancy. We stayed in a campground right on the lake and were picked up and dropped off by boat. Lake Vermilion seems huge and has 365 islands. The only thing that could've made this tour better was if we had spotted one of the fabled eagles of Lake Vermilion.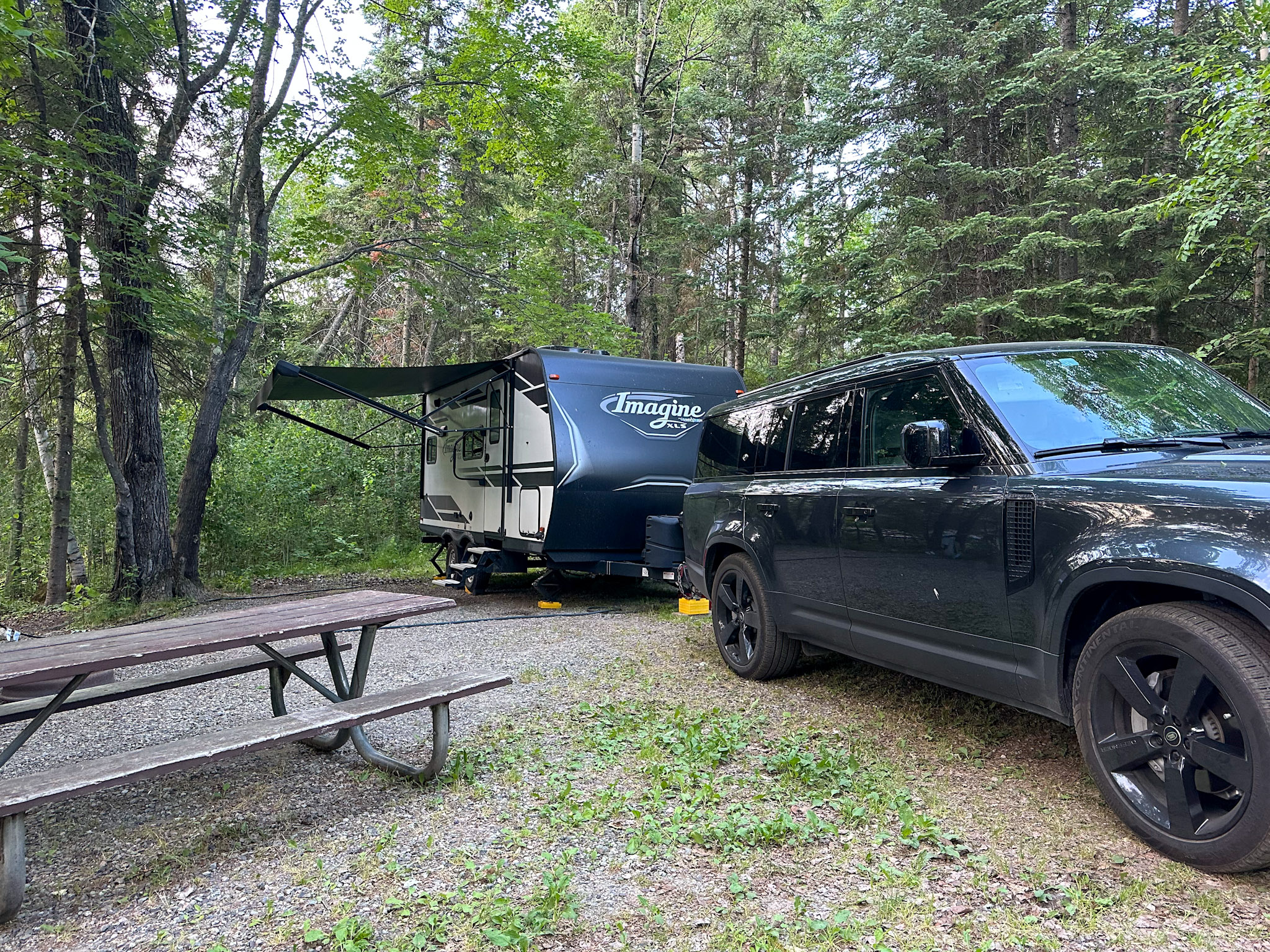 Very peaceful and tranquil site. The only problem is the bugs.
Clancy and Dolly came to our door and escorted us to the boat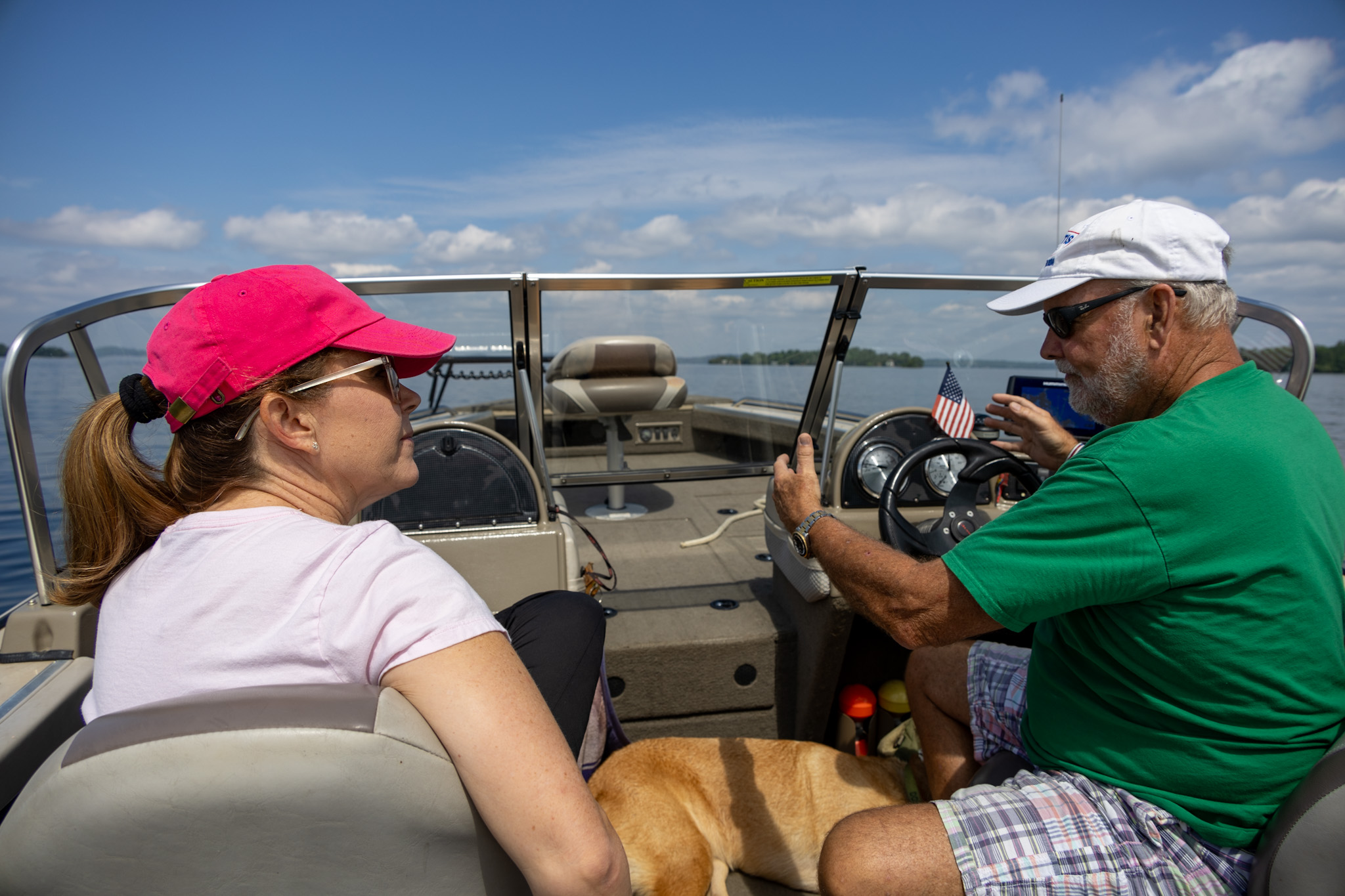 Kristi asks a million questions and Clancy answers them all
We saw many beautiful homes from tiny to huge
Dolly likes to know what is going on
Those puppy eyes!
A mama loon and her baby
We enjoyed lunch at Wolf Bay Lodge
Daddy, Mommy & Baby loons
We finally arrived at the fishing cabin on Pine Island
We love the flag!
Had a lovely visit and snacks with the next door neighbors!
All this and dinner too! Clancy served us a lovely meal he made himself.
The start of the day was lovely and sunny and warm. It ended a little wetter and cooler.
Bye Clancy! Thanks for a full and wonderful day. See you in the fall back in Florida.