We found out Tillamook is a city, a county, a bay, a Native American tribe, a Native American language and a CREAMERY! They throw this word around a lot over on the northwest coast of Oregon. We, being huge dairy and Tillamook fans, were very excited to learn more. Not only did we do a factory tour but we did a special ice cream tasting experience.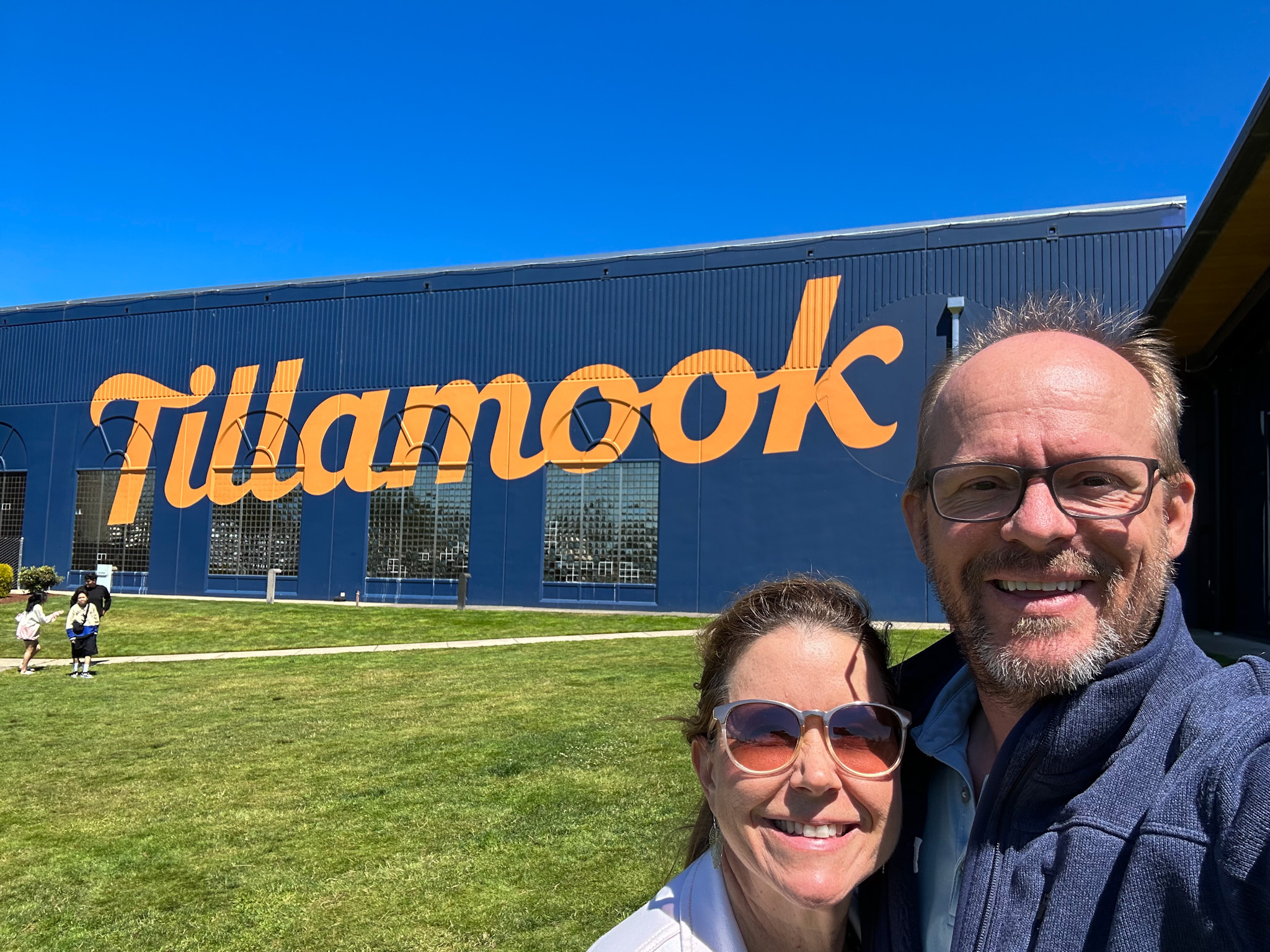 Started 1909
Currently make ice cream, cheese, butter, sour cream and yogurt (they used to produce milk but now use it for all the popular products)
Produce 170,000 pounds of cheese each day and package 1 million pounds of cheese per week!
Receive 1.6 million pounds of milk a day from their farmers and cows
Employ 900 people
Grilled cheese, mac and cheese, and fried cheese curds!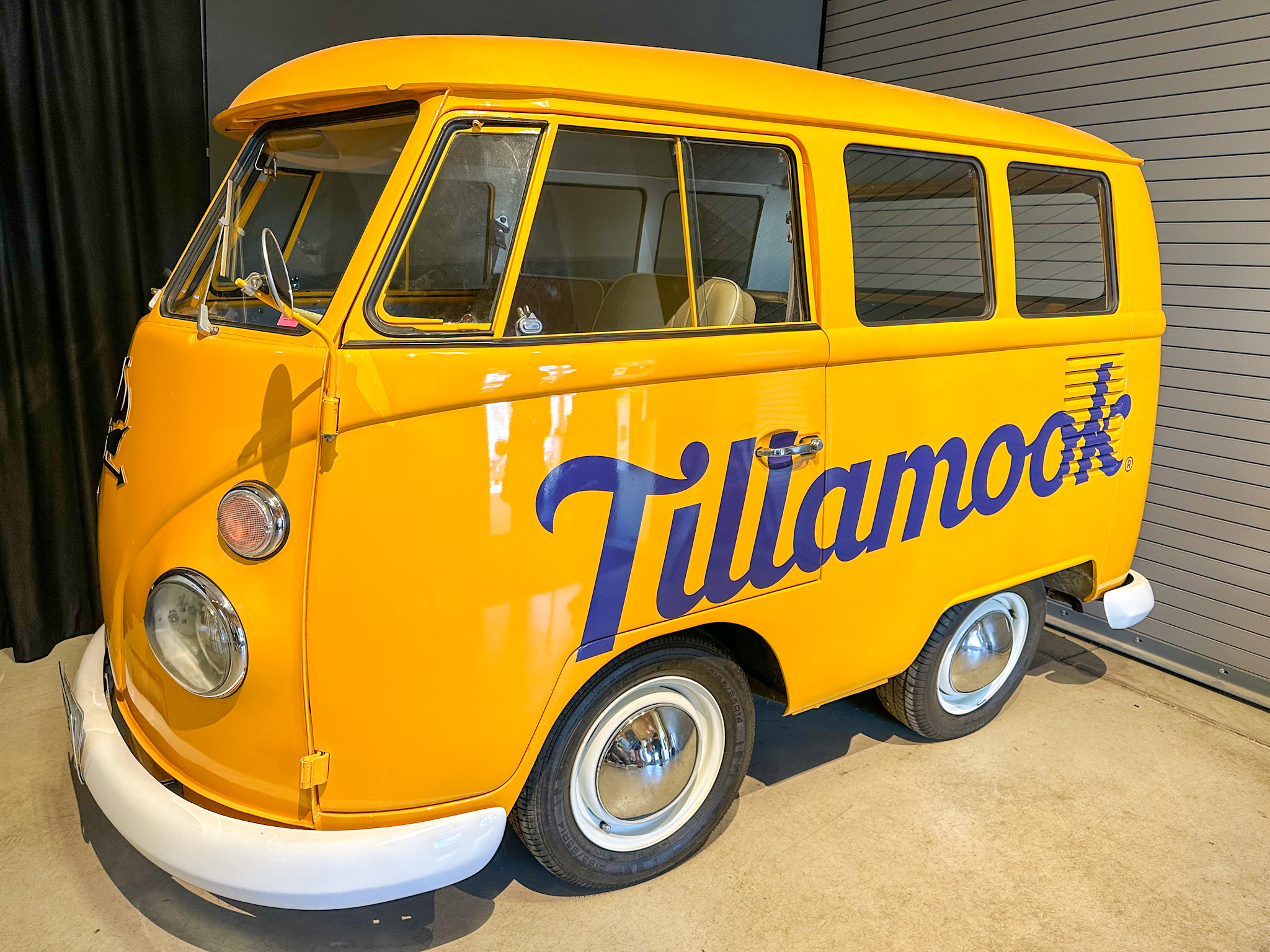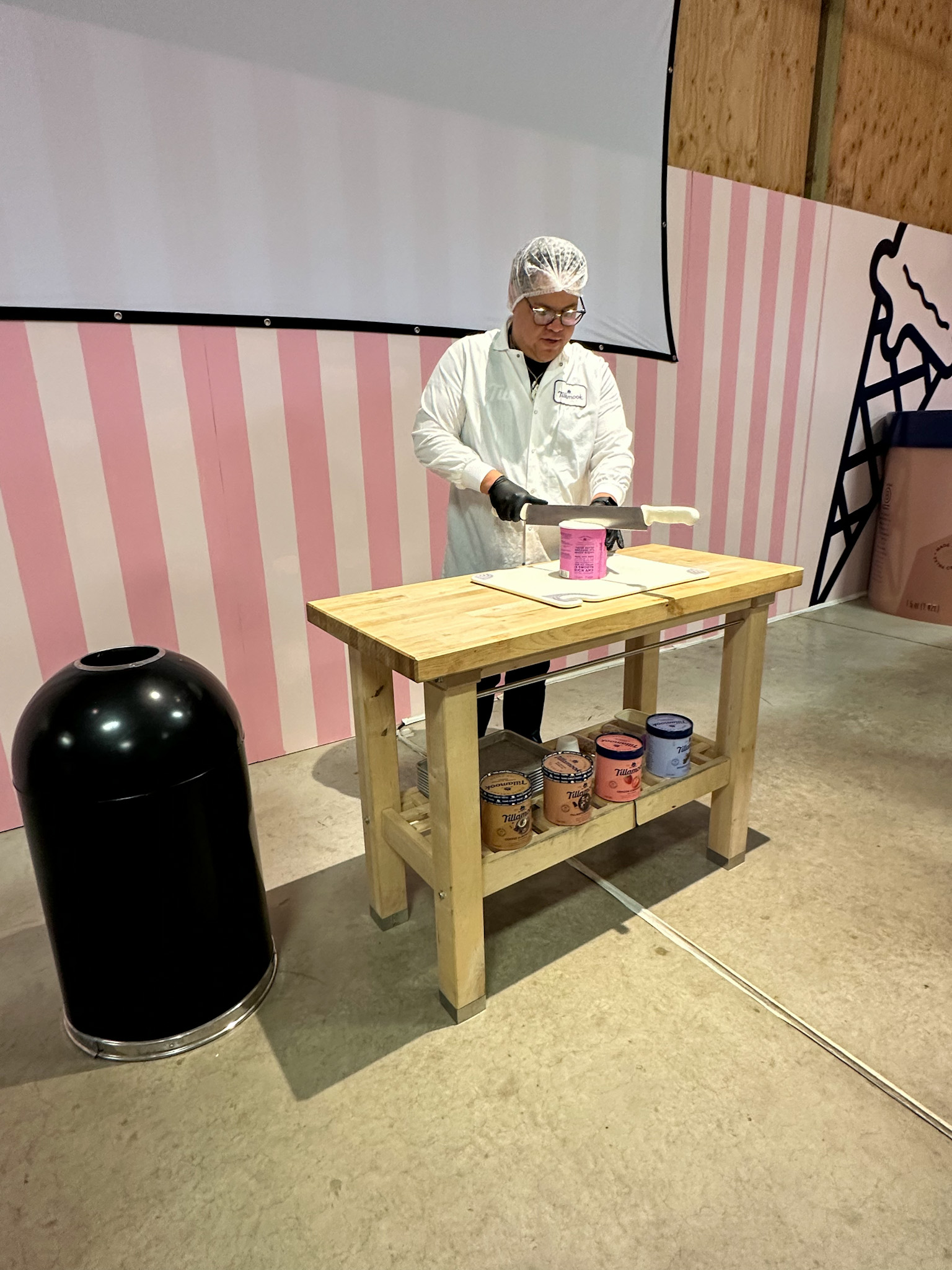 Our ice cream tasting experience guide. He taught us about how they do quality control and also how the 3 super tasters work to ensure great taste. He also walked us through testing to see if we were super tasters. Sadly, we were not.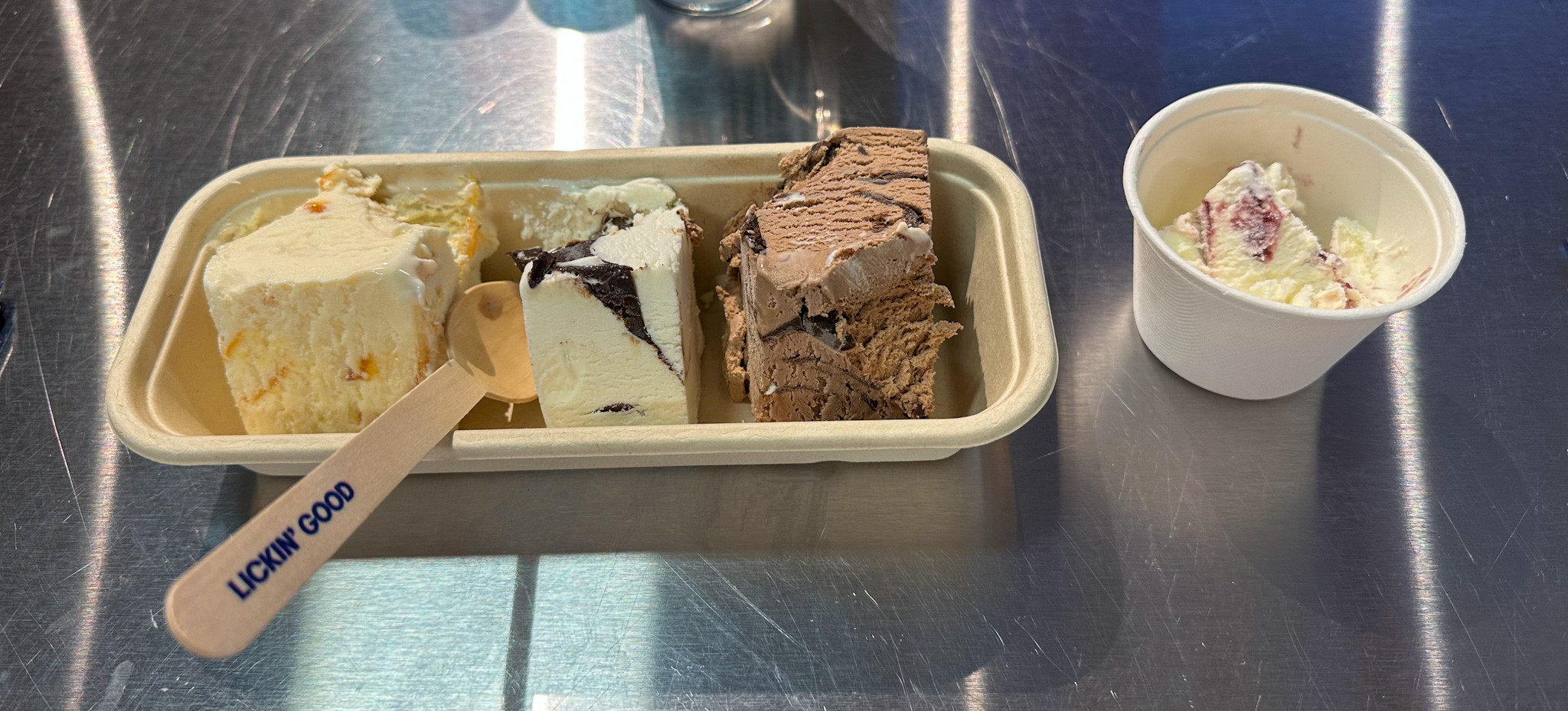 Peaches & Cream, Campfire Peanut Butter Cup, Mudslide, and Marionberry Pie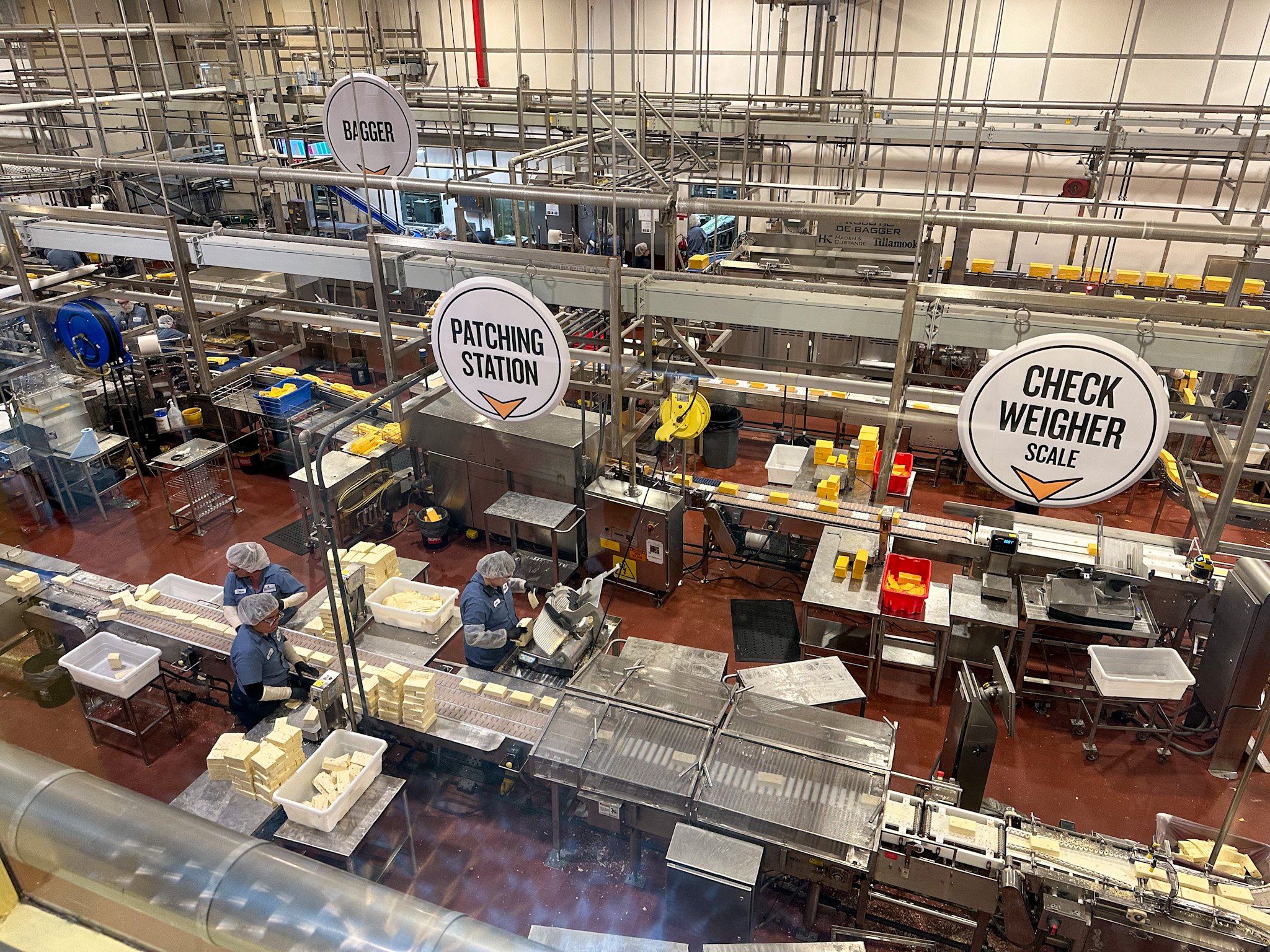 Looking down as workers weighed pepper jack cheese and added to light loaves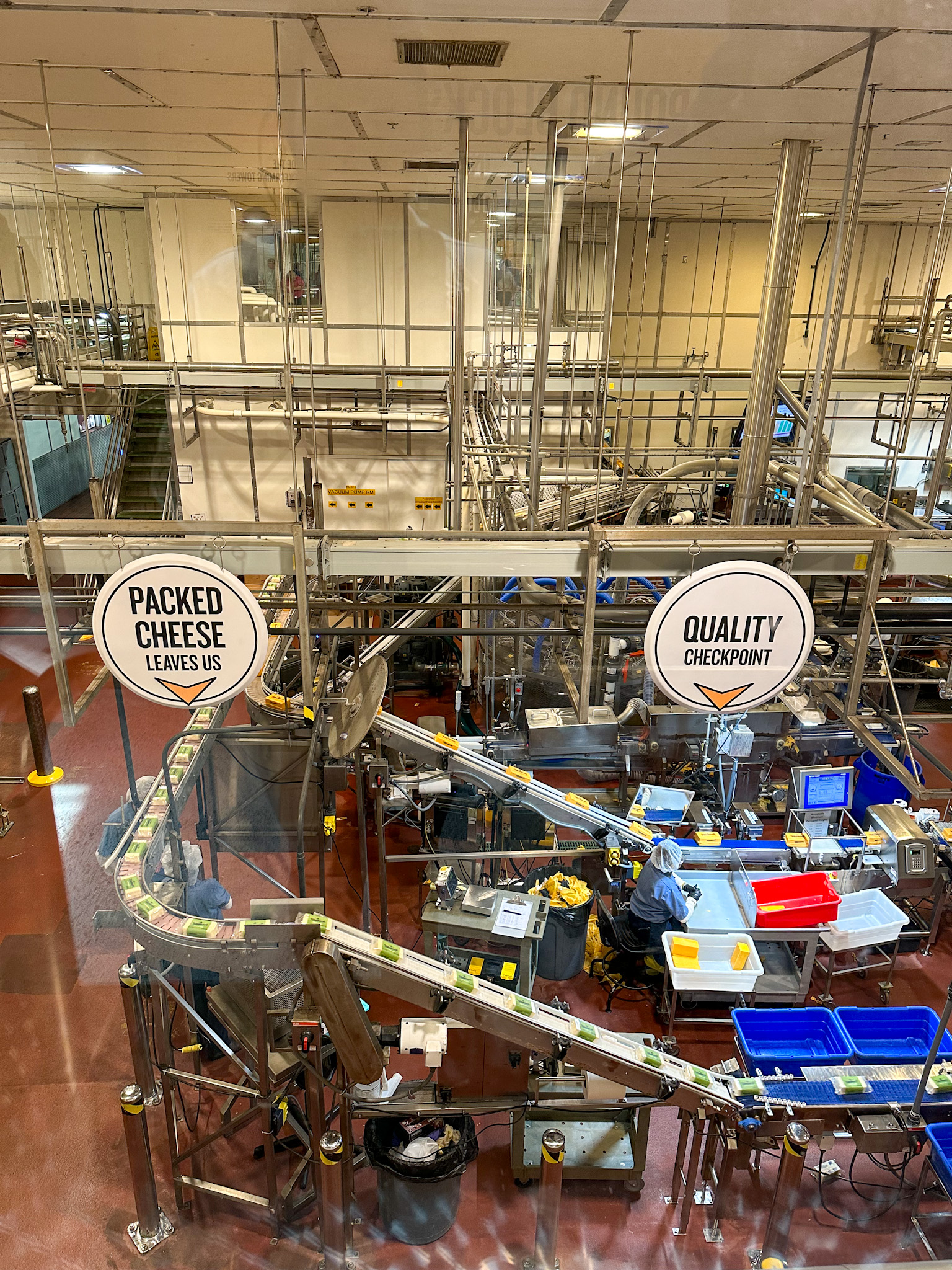 We were told they sometimes wave at visitors, but we didn't get any waves despite Kristi doing some waving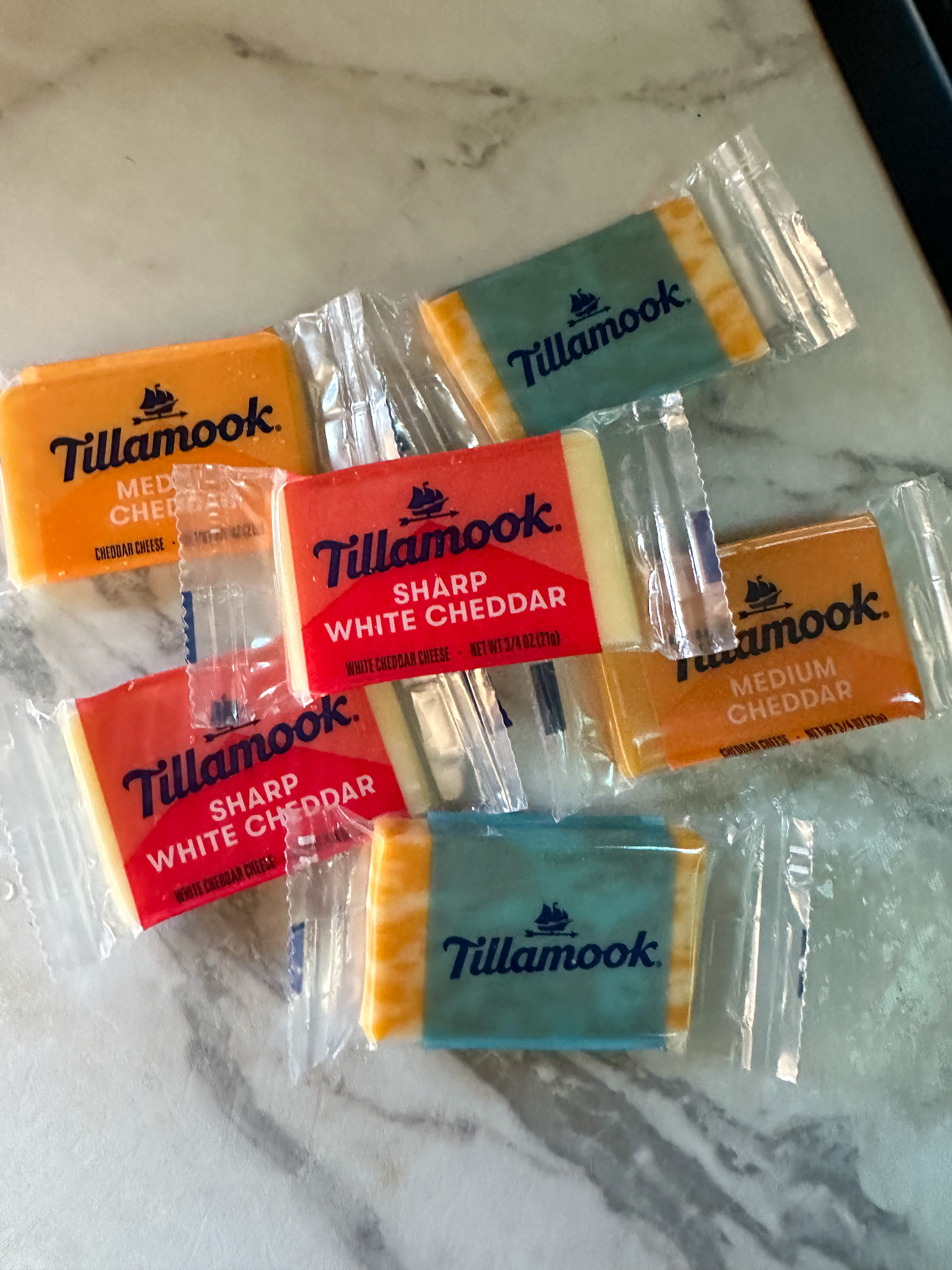 Yummy samples