We couldn't get enough of that west coast beauty. We weren't able to drive as far as we wanted south down Highway 1 due to a landslide, but we were able to explore the northern part of Big Sur and stayed in Carmel.
Monastery Beach – our first stop just looking around. This is actually across Highway 1 from the Carmelite Monastery.
Carmel Beach – beautiful beach with adorable houses and a cute little beach town (and beach towns are the best towns!)
Pebble Beach through the mist! Right next to Carmel Beach so we decided we'd visit the next day
First views of Pebble Beach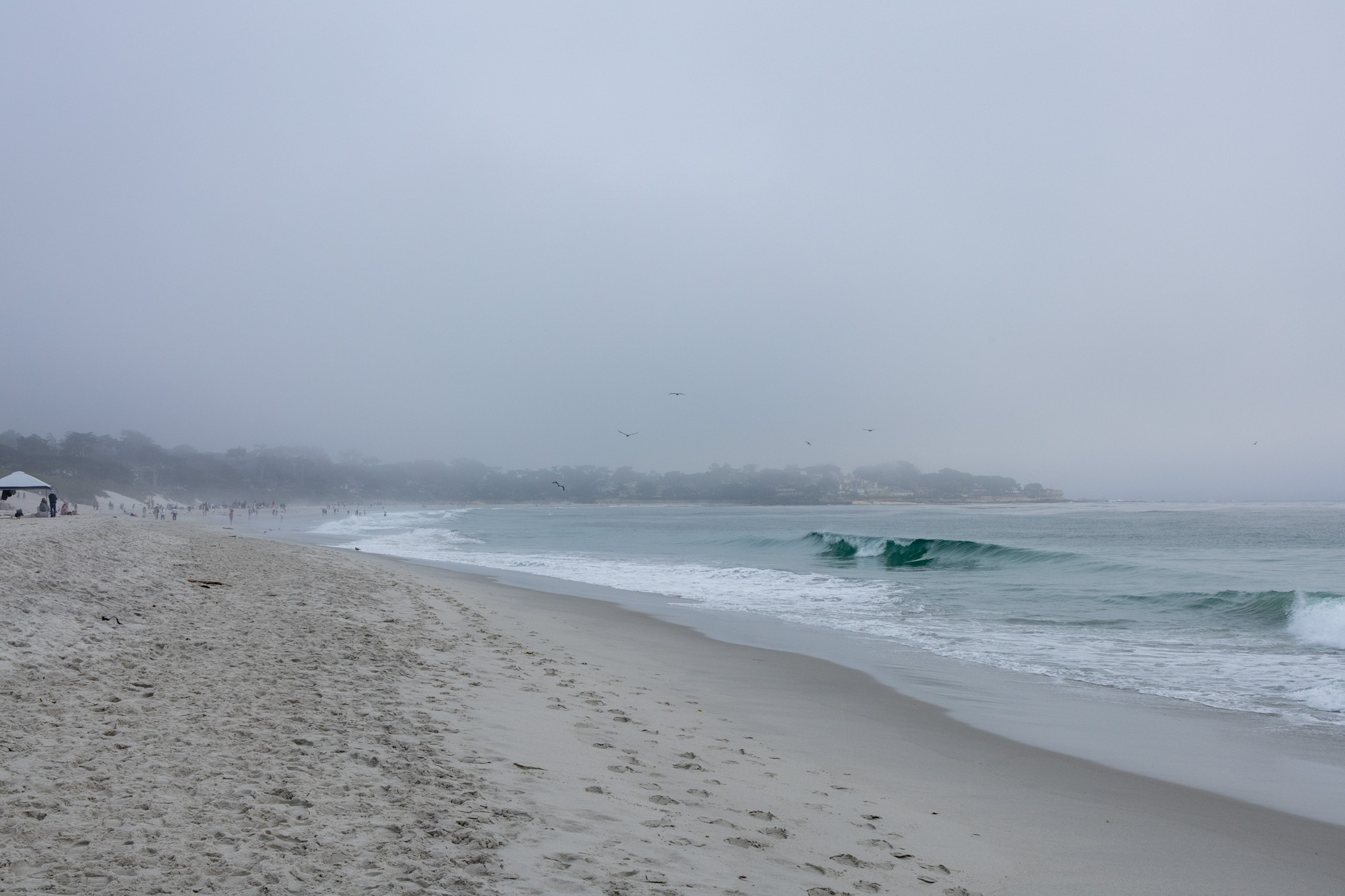 It was cold and cloudy but still beautiful clear, blue water
The trees were really unique at Carmel
New day! Bright sunshine along Highway 1.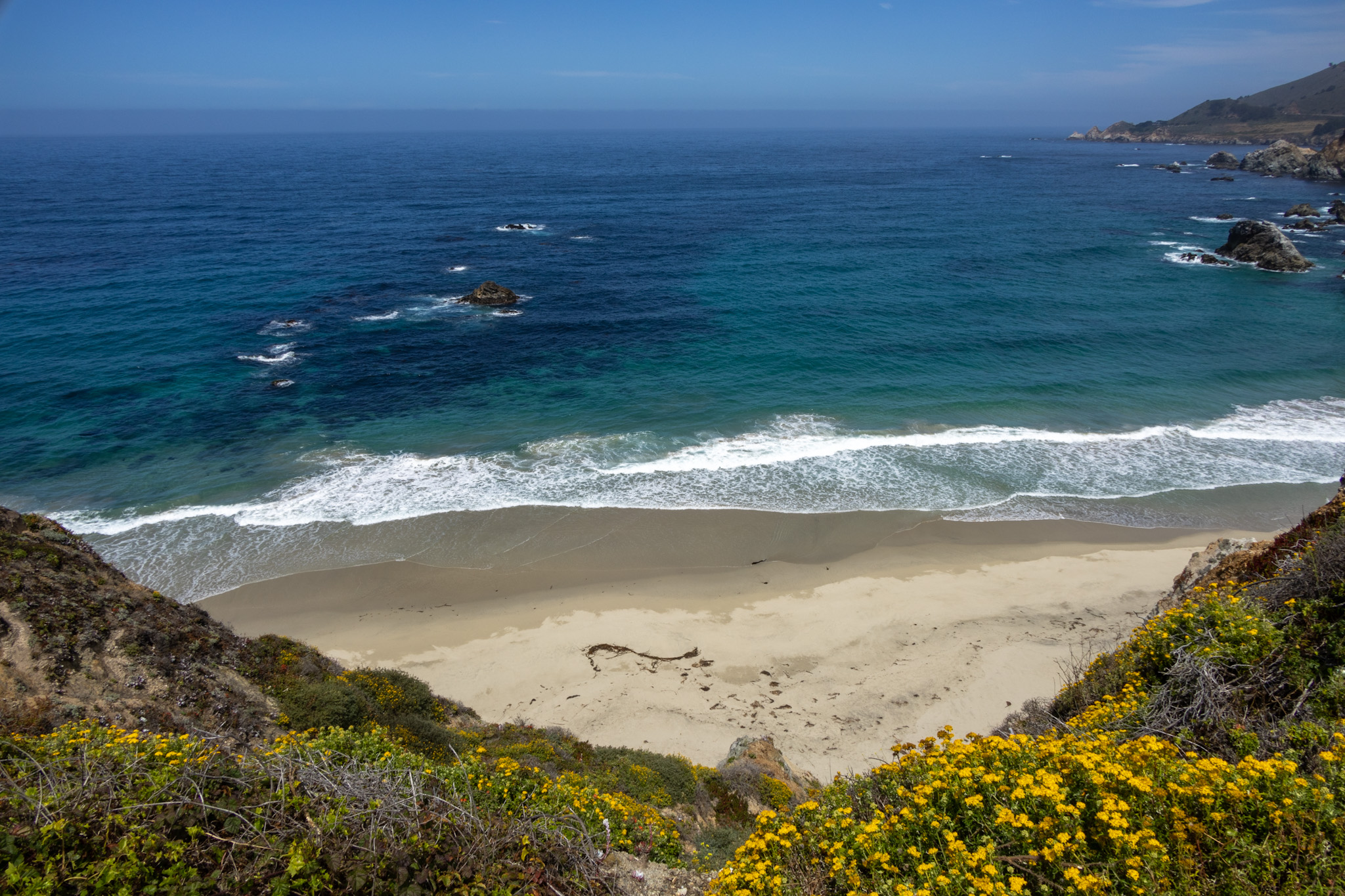 Every stop was incredible on this road. We didn't realize it was so rugged, remote and undeveloped along this stretch. We had no cell service at times and there were very few businesses or even homes. Just occasionally there were pull-offs or little lots so you could view the beaches. Many of these beaches were off limits to climb down to and are private property.
Rocky Creek Bridge built in 1932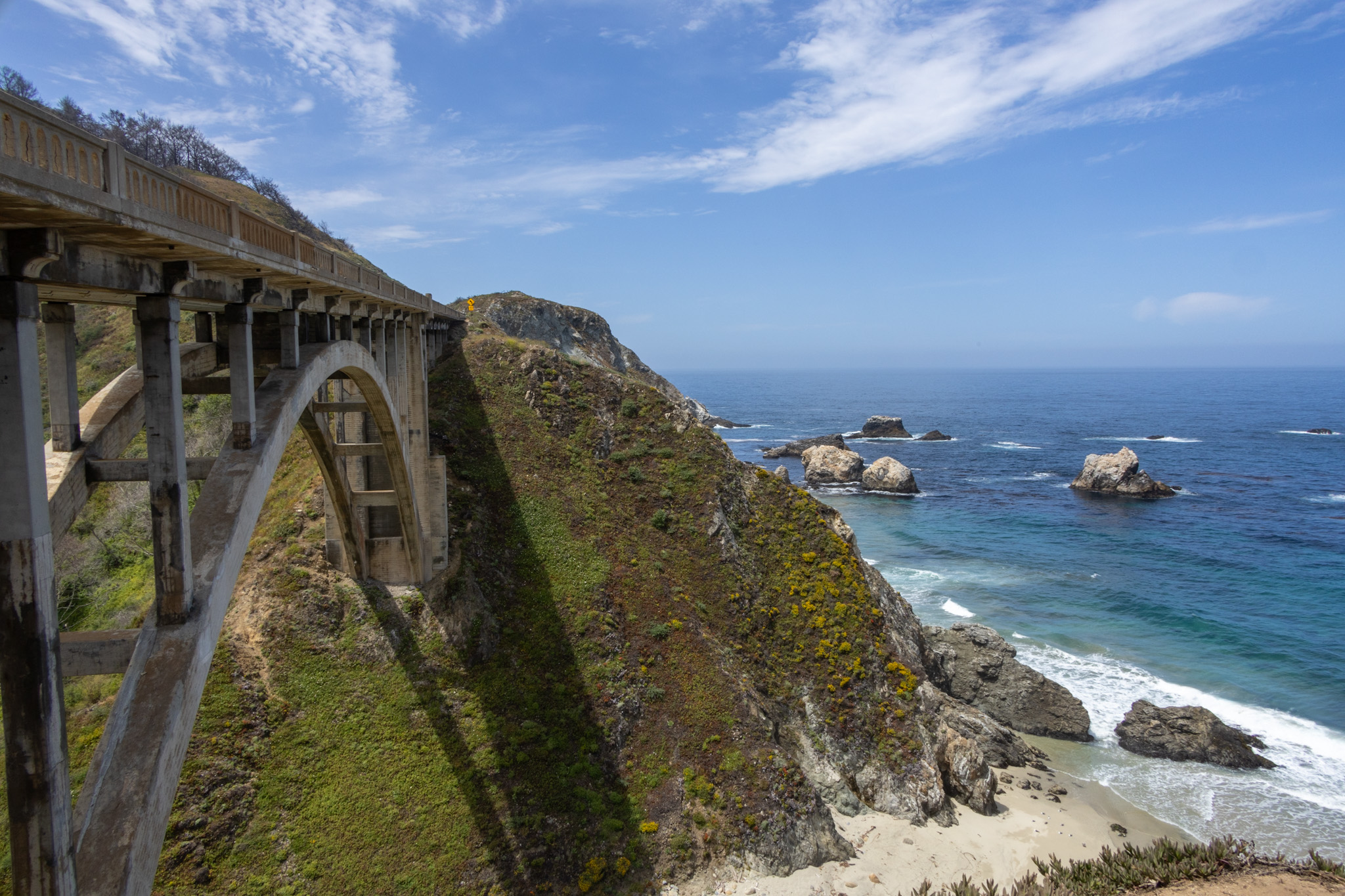 The iconic Bixby Bridge built over Bixby Creek in 1932
We just kept saying that God sure made the end of the continent on the west coast look mighty splendid! The edges of continents are our favorite places to be but this one was magnificent.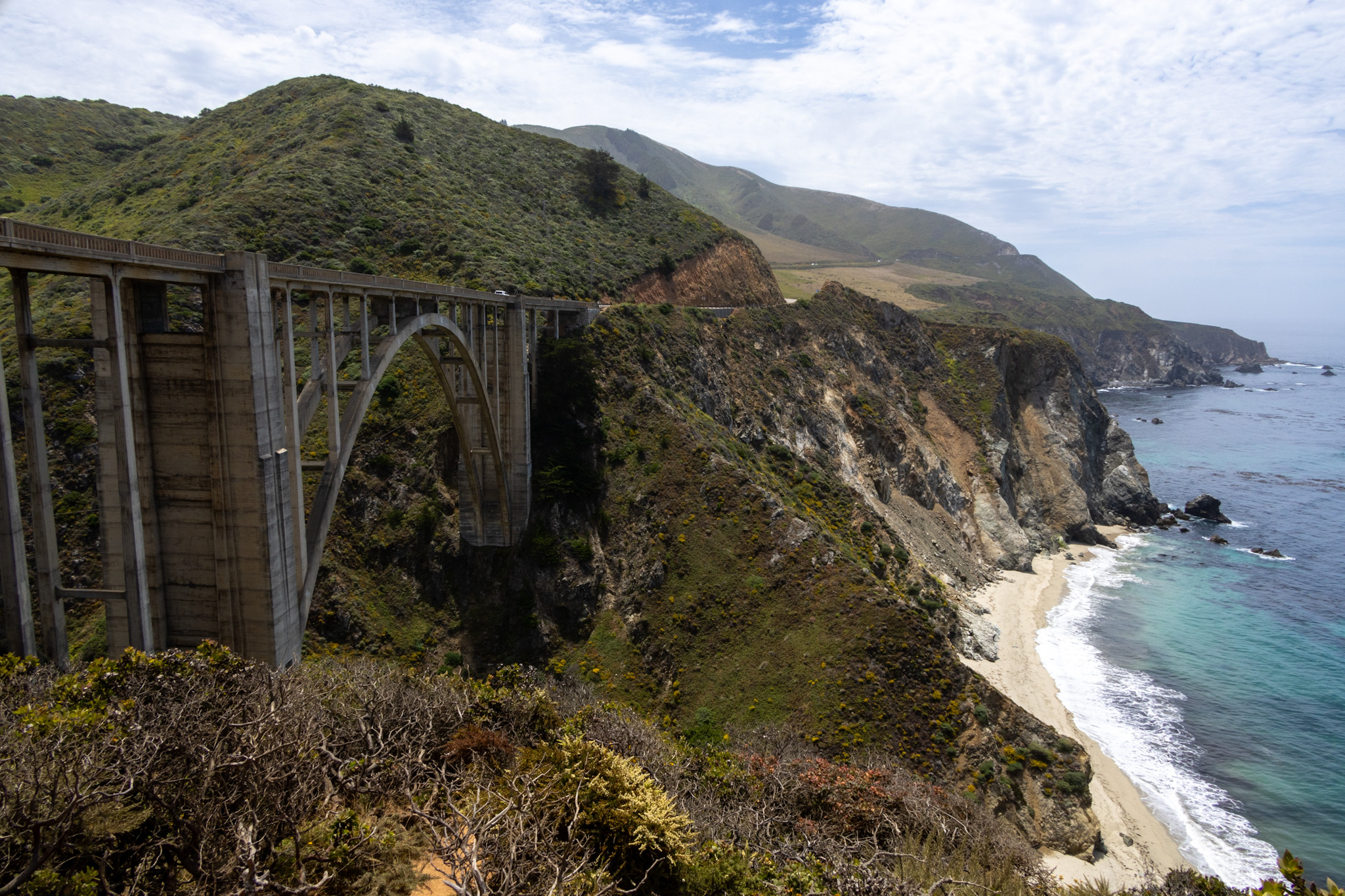 Bixby Bridge from the ocean side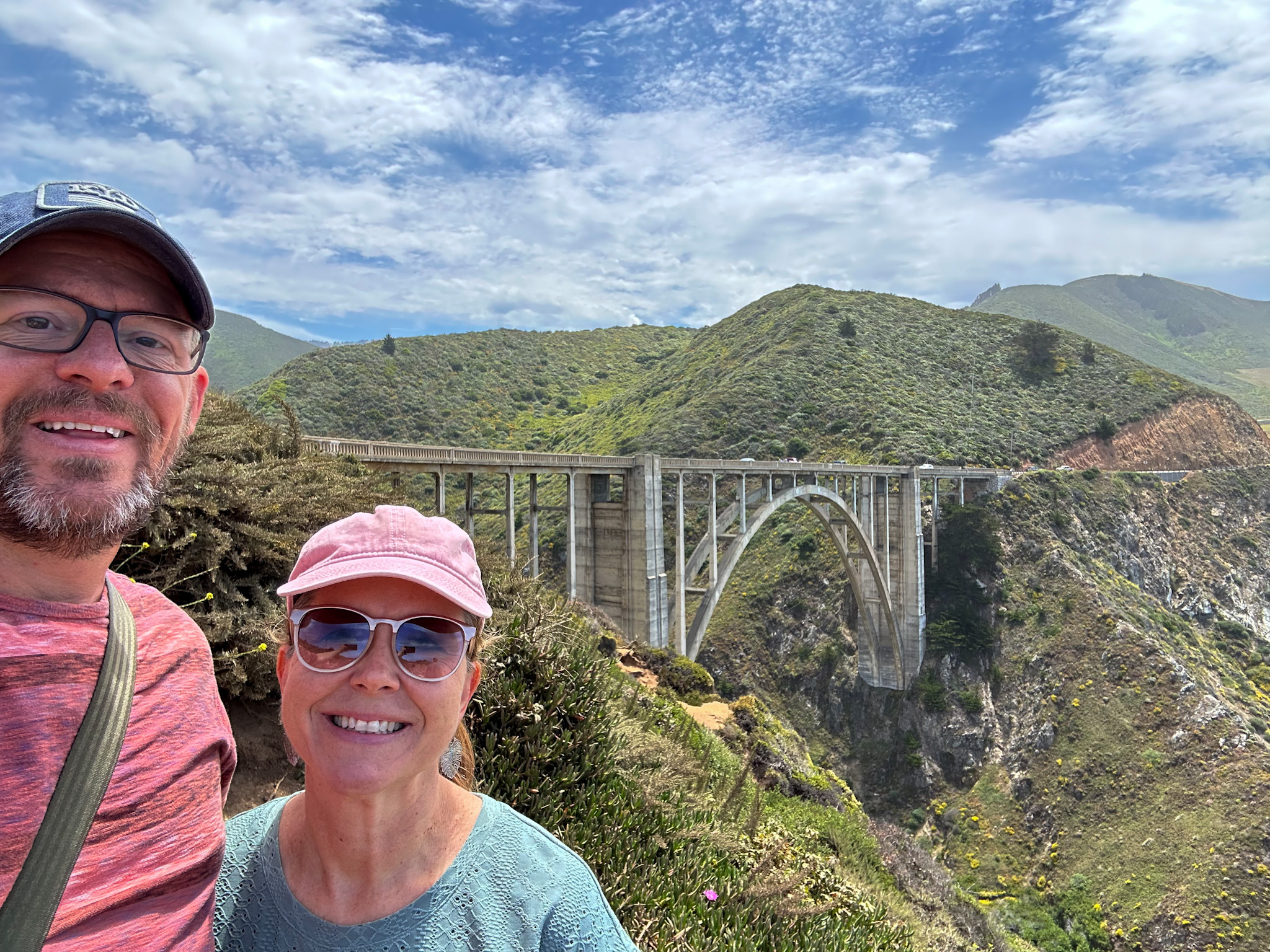 Point Sur Lighthouse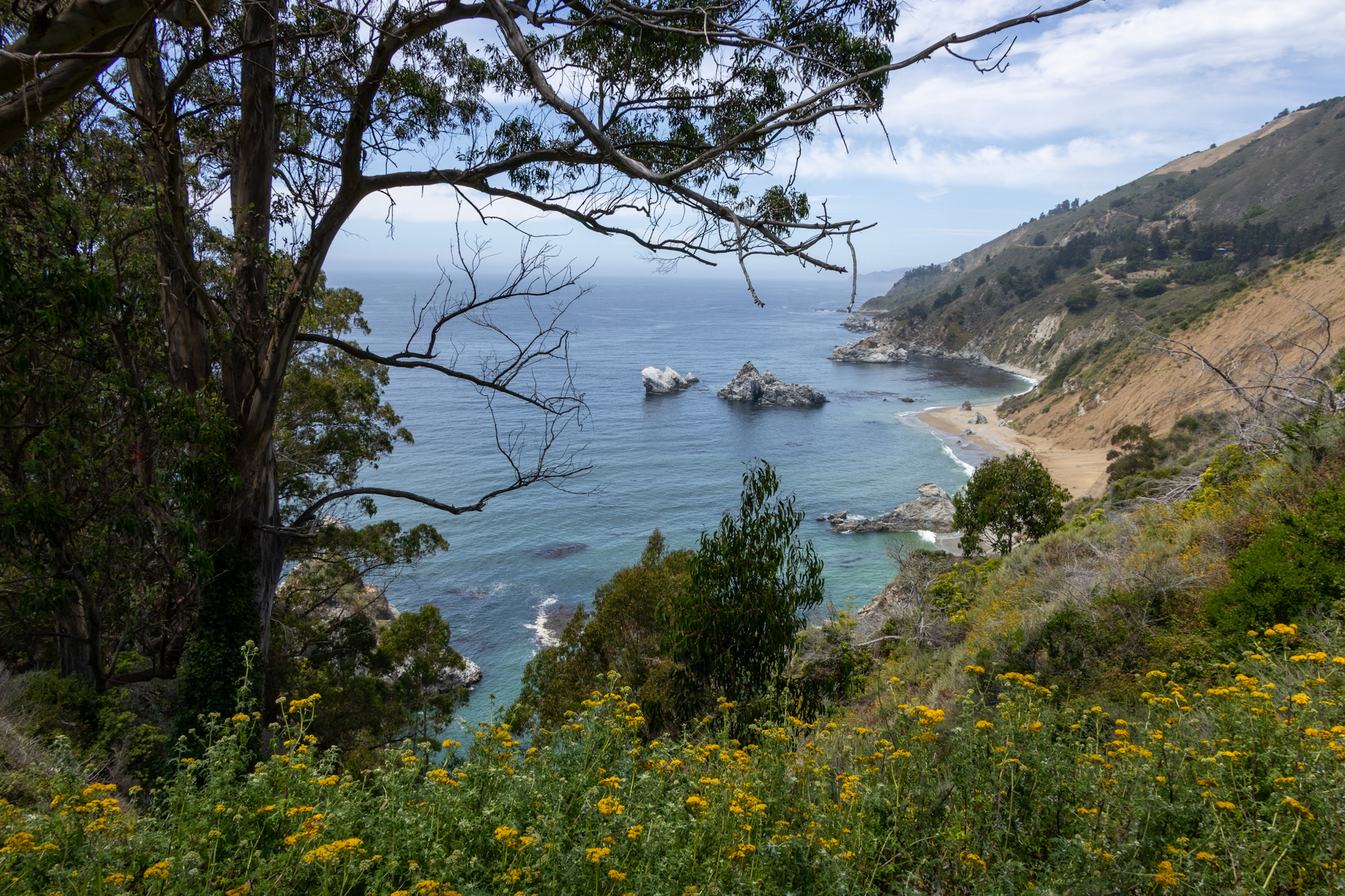 Julia Pfeiffer Burns State Park
The way this waterfall flows into the ocean as the surf comes in and out was really mesmerizing
Same day but we lost the sun to some fog and mist in the afternoon. Pebble Beach has a 17-mile driving tour with beautiful stops throughout. It was fun to learn the history of this place. This is Ghost Trees at Pecadero Point.
The Lone Cypress. This tree has been here for more than 250 years. It has been the logo for Pebble Beach Resorts since its founding in 1919.
A swimming otter who was diving for food and then gobbling it up in front of us
He spotted us!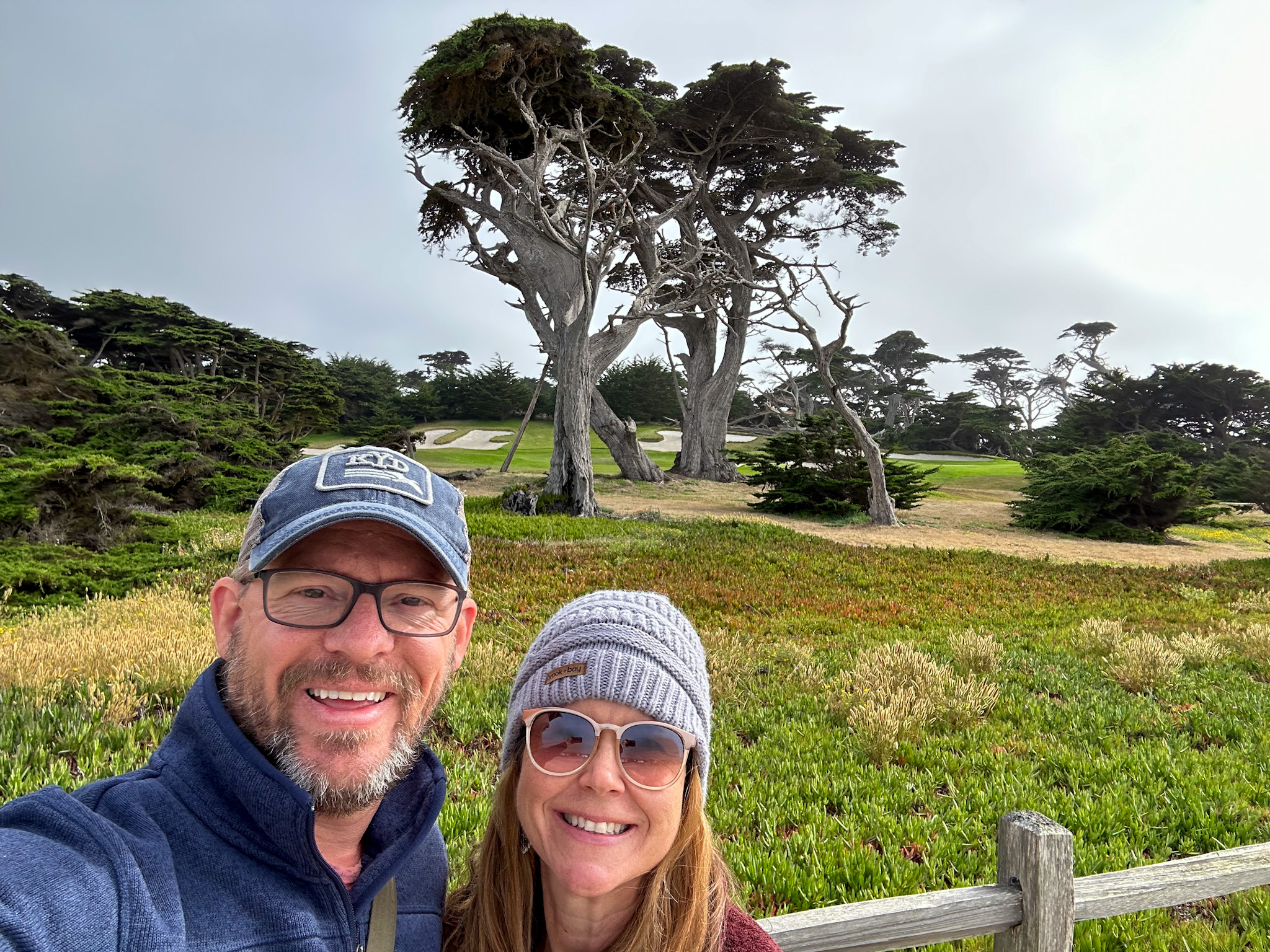 One of the 8 courses.
The Gingerbread House
This area is referred to as Seal Rock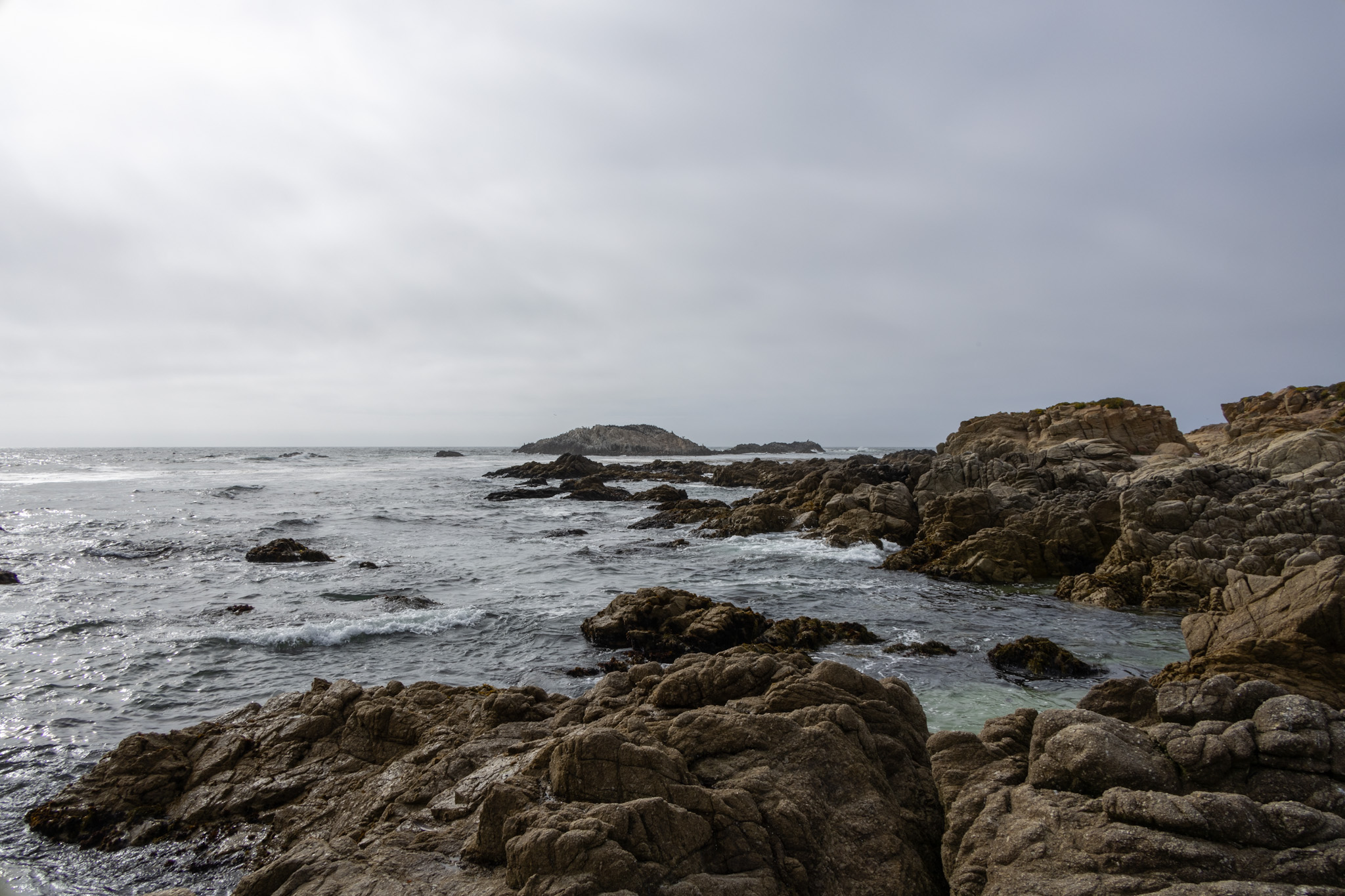 That faraway rock has all the seals
Exploring the tide pools in the rocks
Cute little colorful crab on the rocks
Lots of birds and seals. The seals were very loud! See video below
If you look closely you can see the seals in all sorts of positions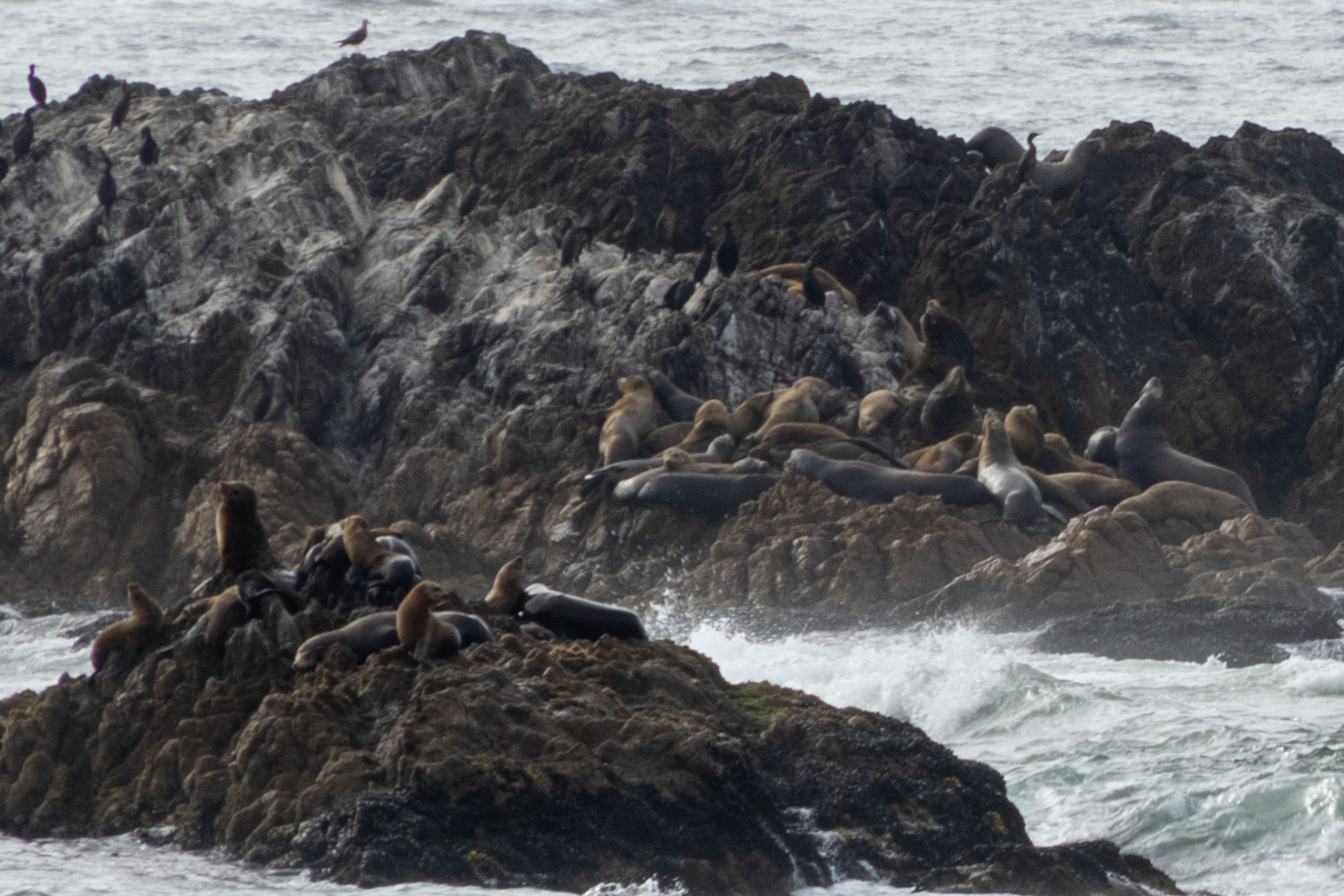 More amazing wildflowers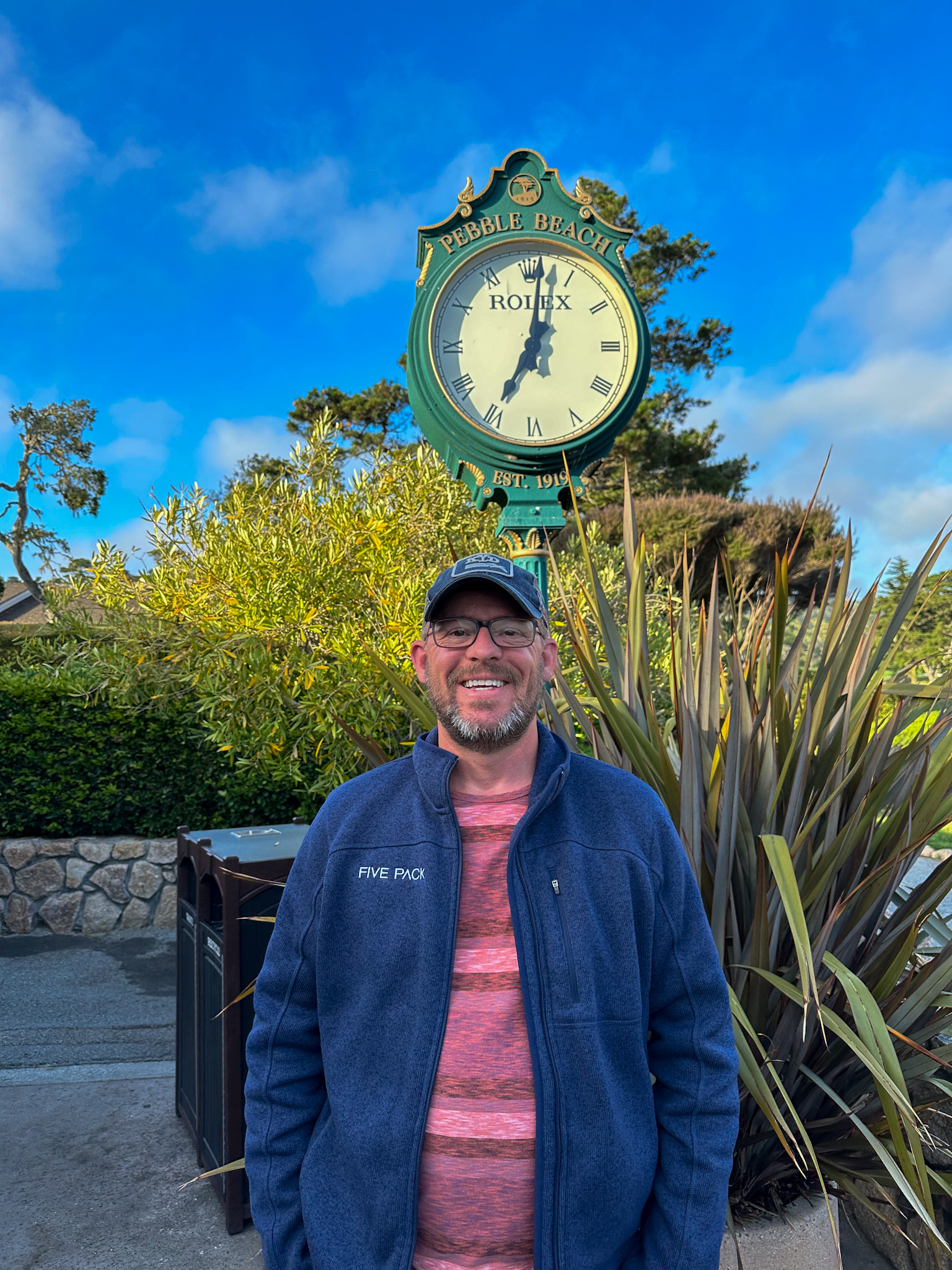 Is it time for dinner or golf?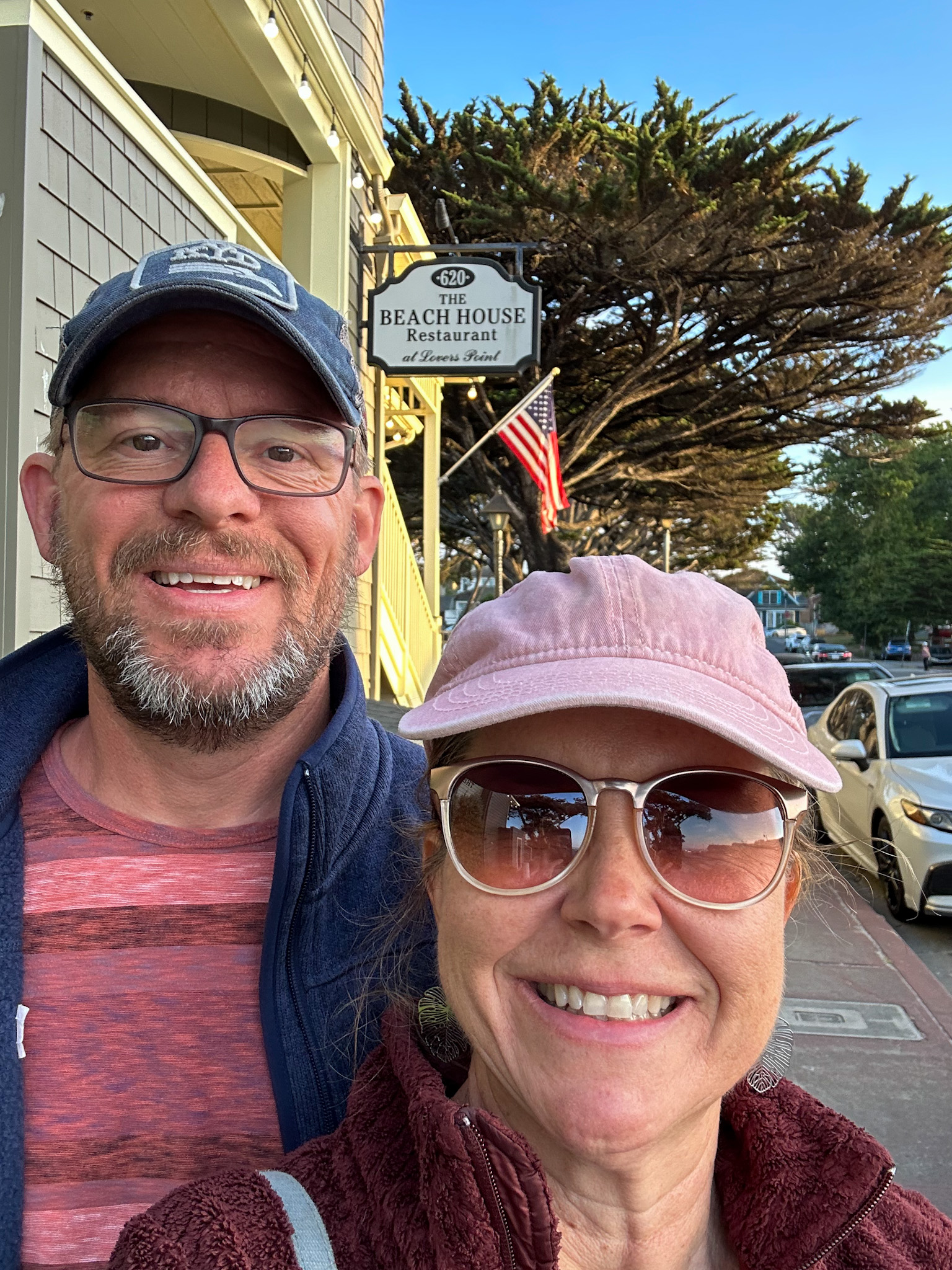 A cute little place in Pacific Grove at Lover's Point Beach
We saw these unpowered paragliders catching thermal drafts on our drive in.