Due to scheduling necessity we visited 2 presidential museums in 1 very full day although they are 70 miles apart! We just want to be clear that these are not equal. Although we love learning about history and our presidents, there is one we saw this day who was one of our most anticipated tours of this entire 50 states. We have so much admiration for and kindred spirit with President Reagan. He was one of a kind and such a gift to our country. We were age 10 to 18 while he was president so we both grew up with him. Kristi actually got to see him in person in high school when she ushered at one of his events. So this was a pretty special day all around and brought back so many amazing memories of the things he accomplished and unique way he communicated and his beautiful relationship with Nancy.
Simi Valley, California. The address is 40 Presidential Drive. Coincidence?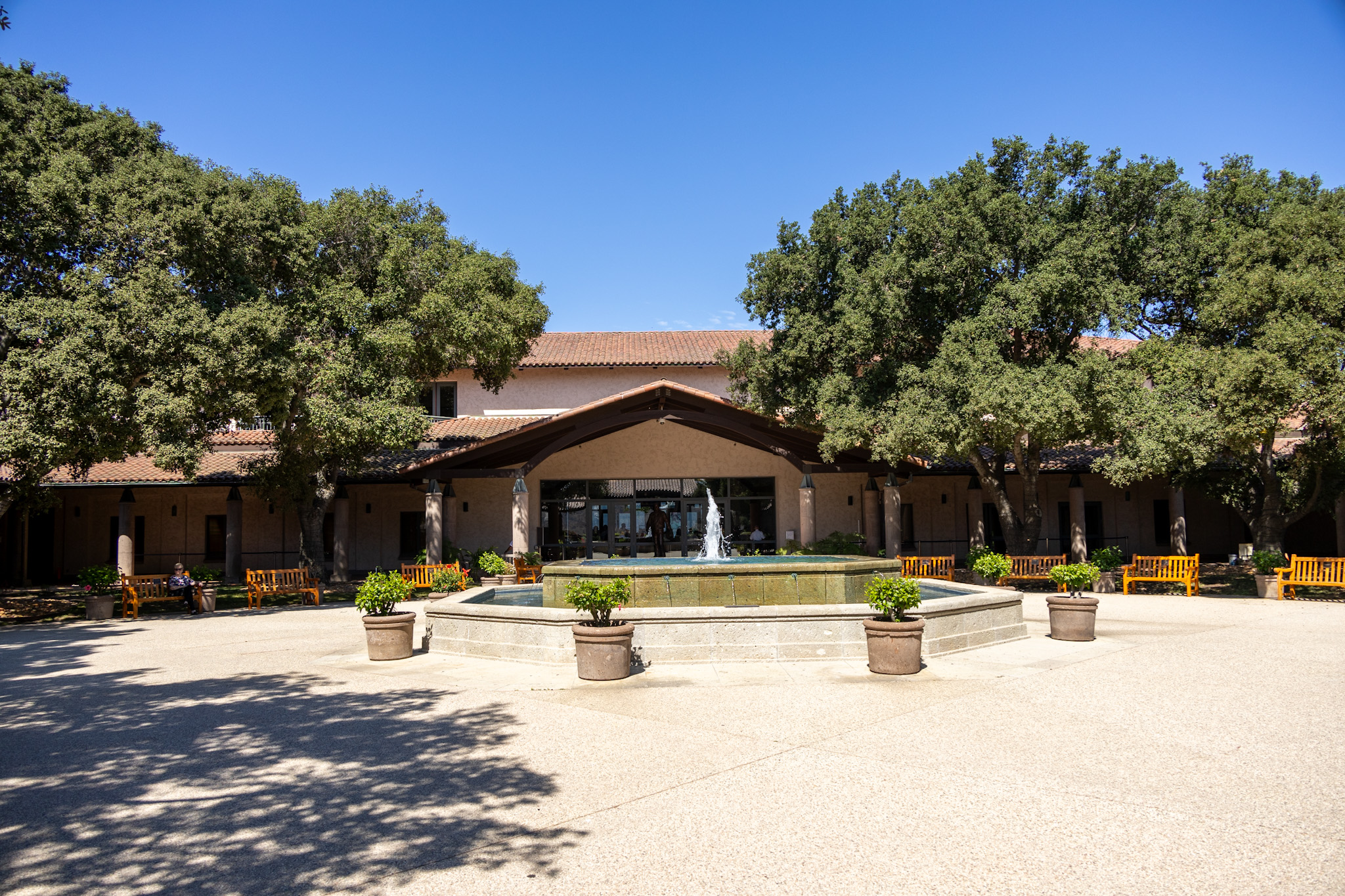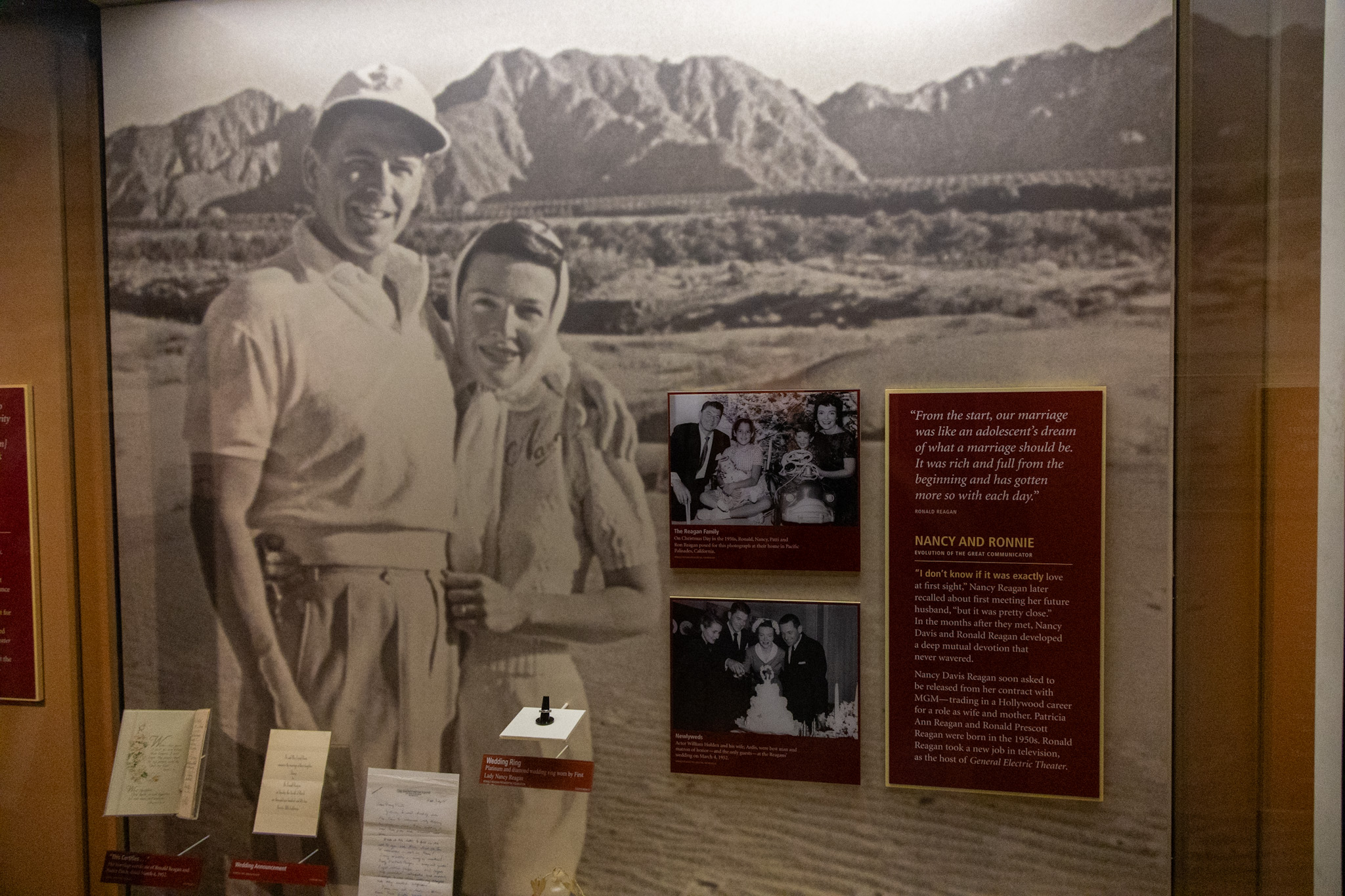 Young Ronald & Nancy. Even their relationship seems a lot like ours.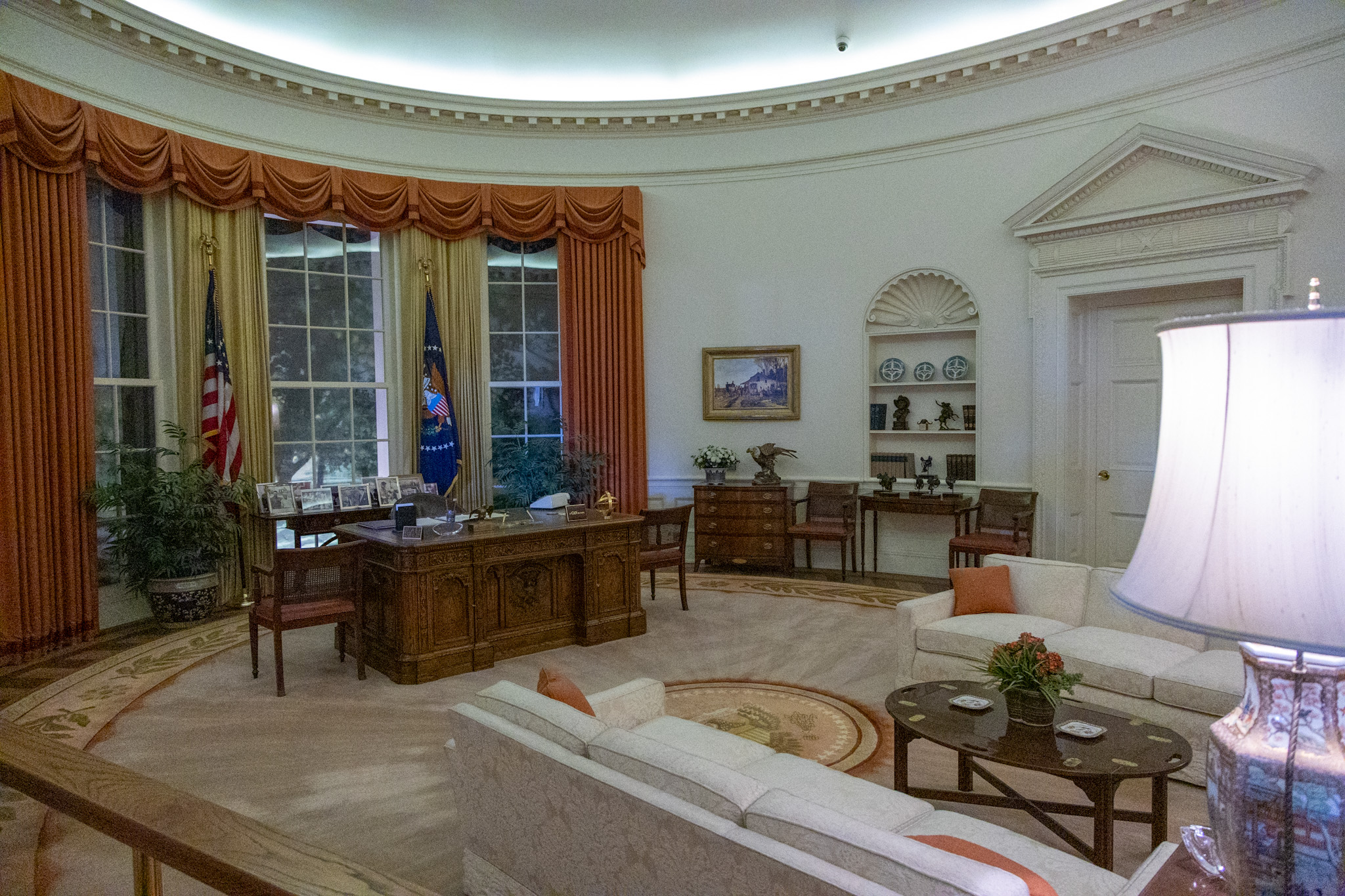 An exact replica of his Oval Office. The docents told us that when he was alive he would show up some days and sit in that chair and wait for people to come in. That would have been THE MOST AMAZING surprise!
That girl thinks she needs to read every single word. (She's hoping there's a quiz later)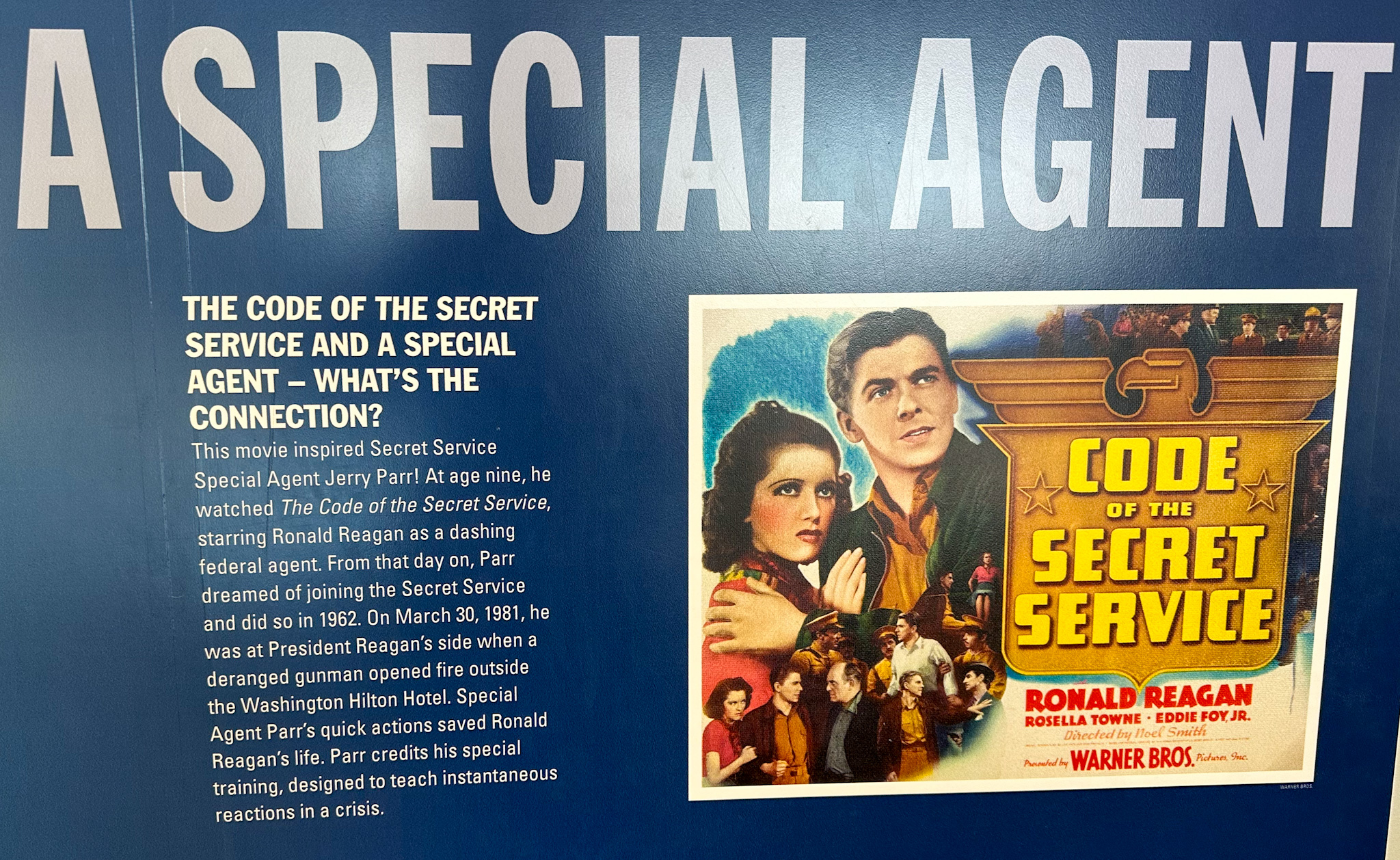 Cool story!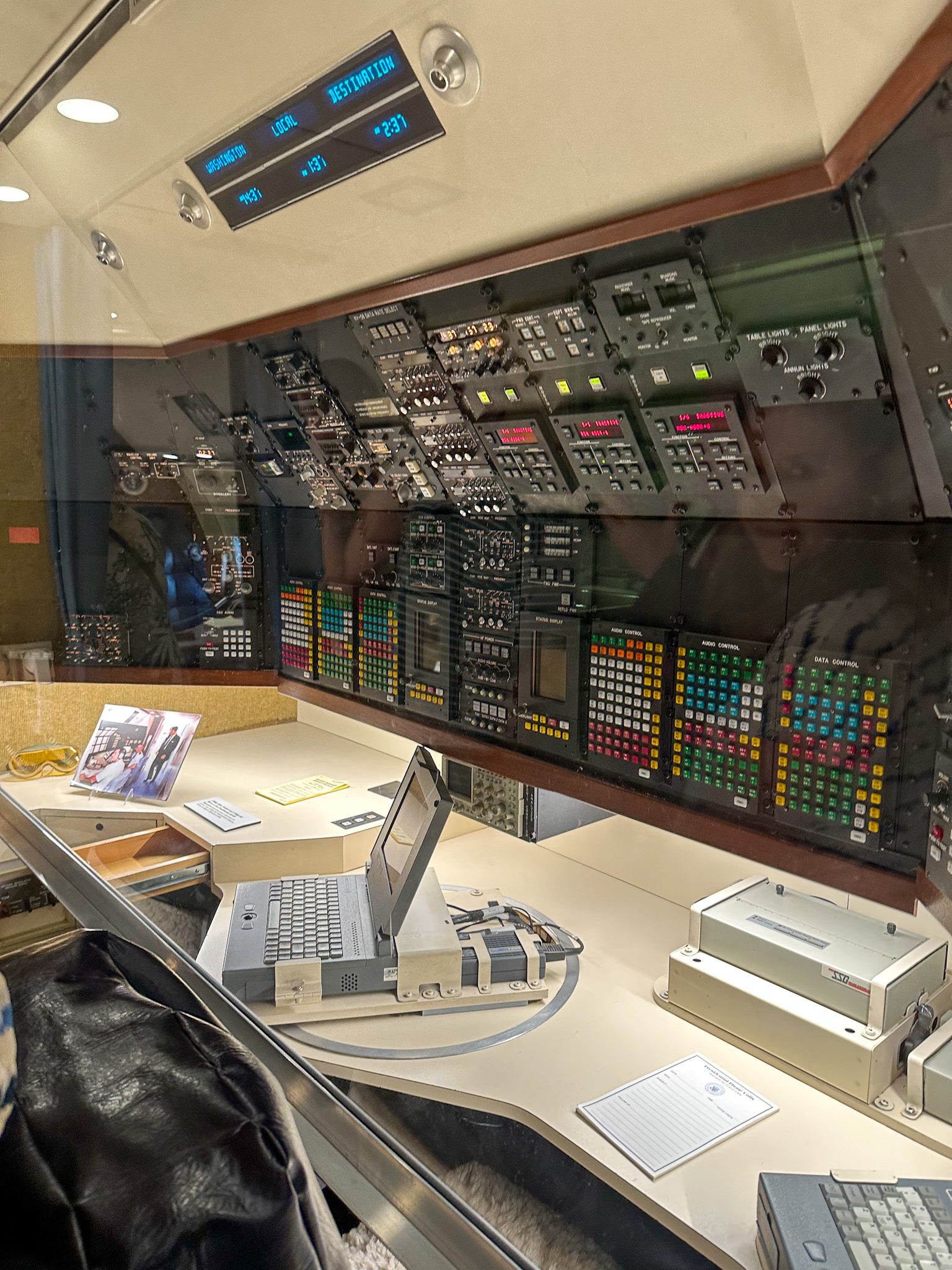 The communications hub in Air Force One
President Reagan's office in Air Force One
Conference room in Air Force One
This is the only presidential library that has the president's Air Force One. There are several on display in Ohio at the National Museum of the United States Air Force. (See 9/11/2021 posting on this blog for our visit there)
Presidential Limo
Marine One (This one was not used by President Reagan as it has not been retired yet)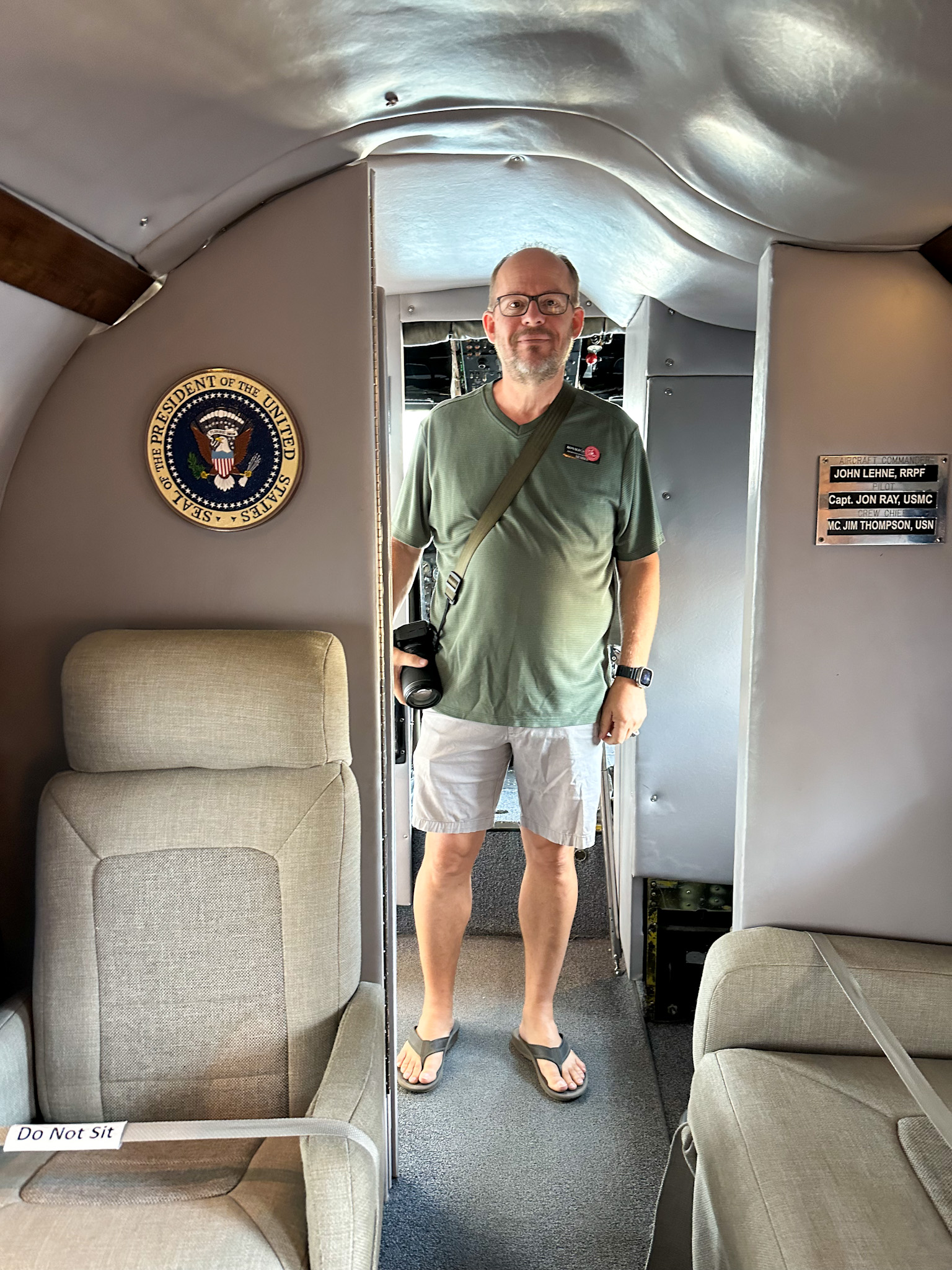 The pub was originally in Ireland where a couple had renamed their pub for his visit toward the end of his first term. This pub closed in 2004 and they dismantled the interior and shipped it to Southern California!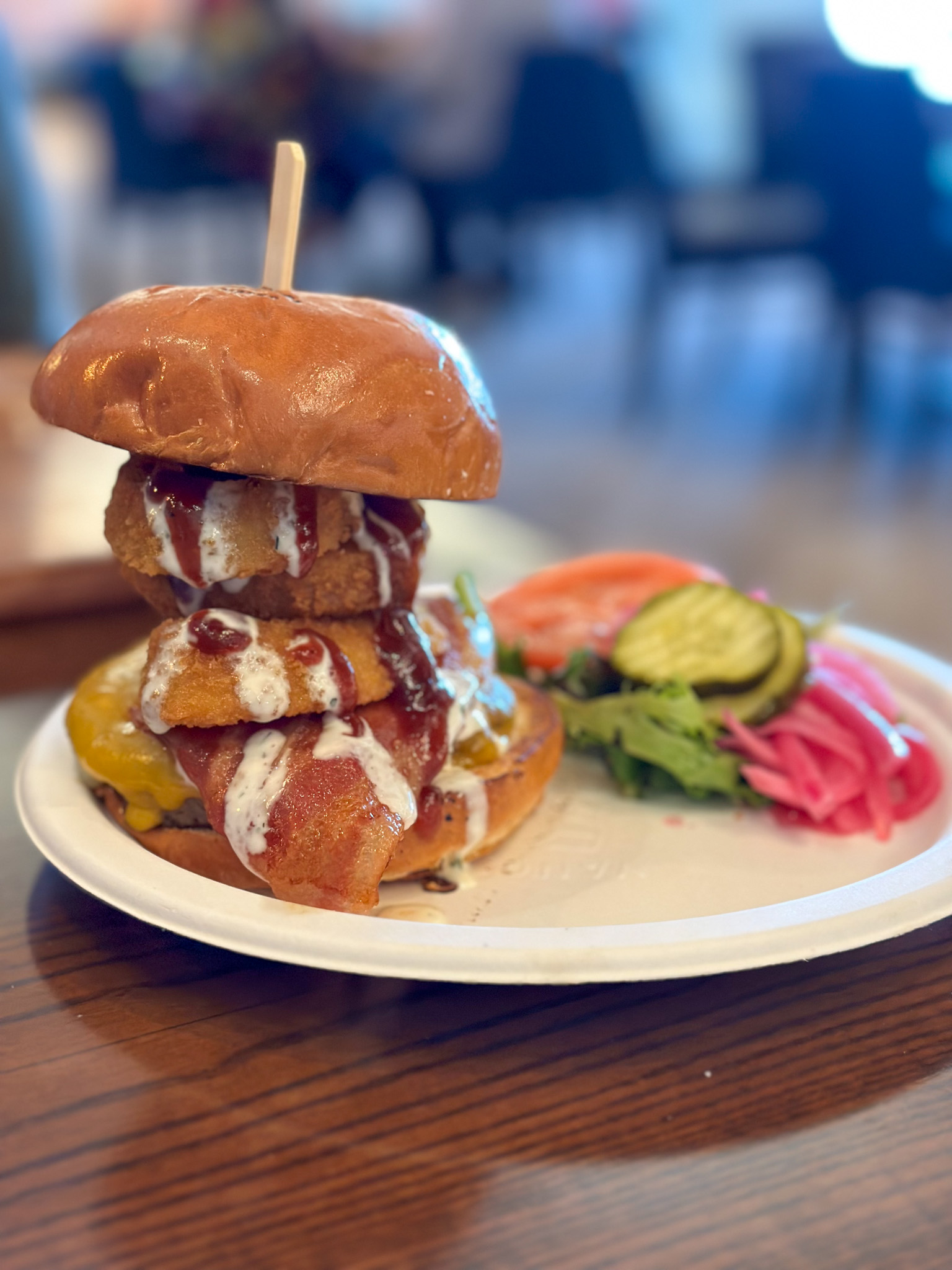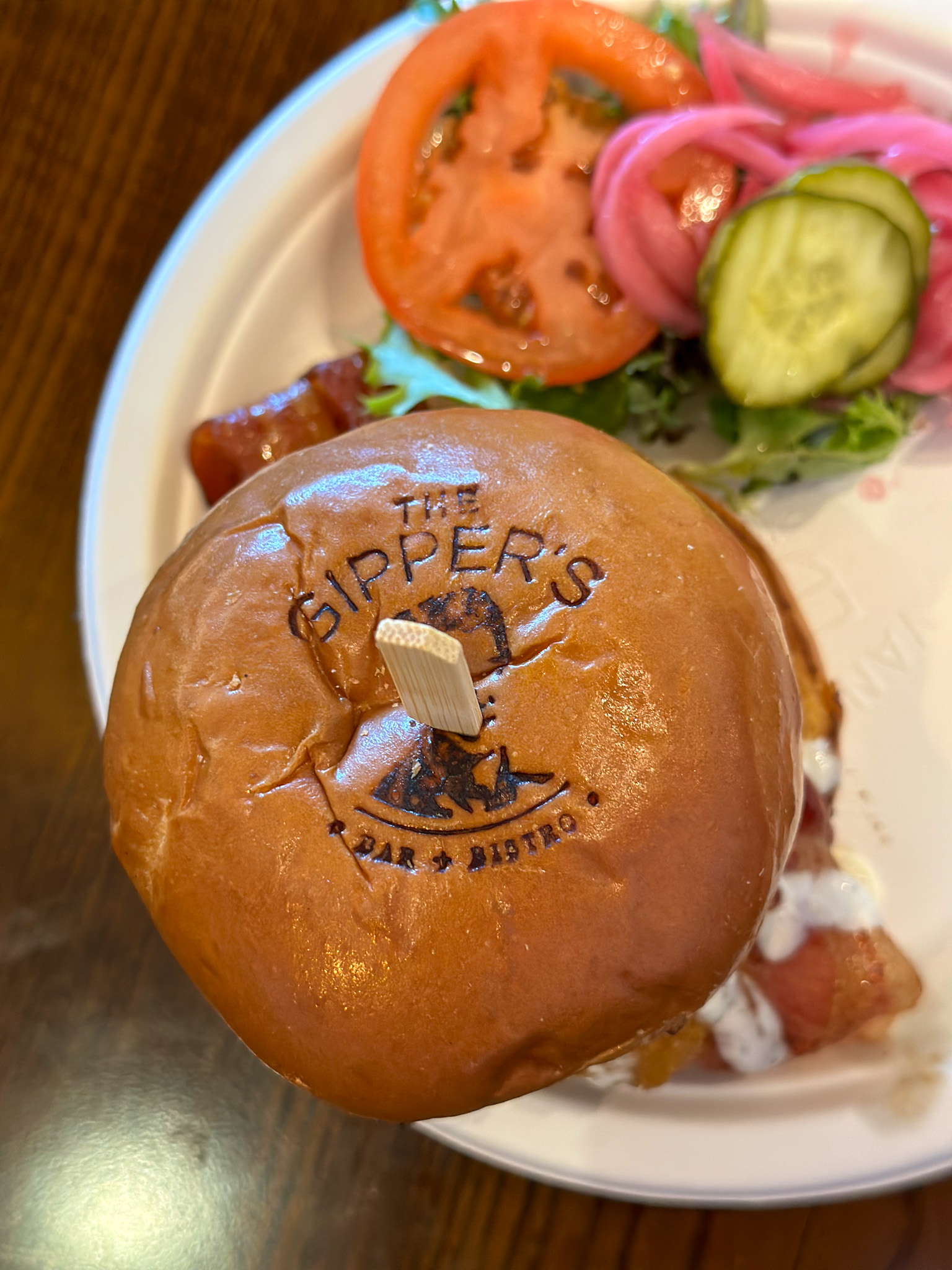 A fitting burger bun brand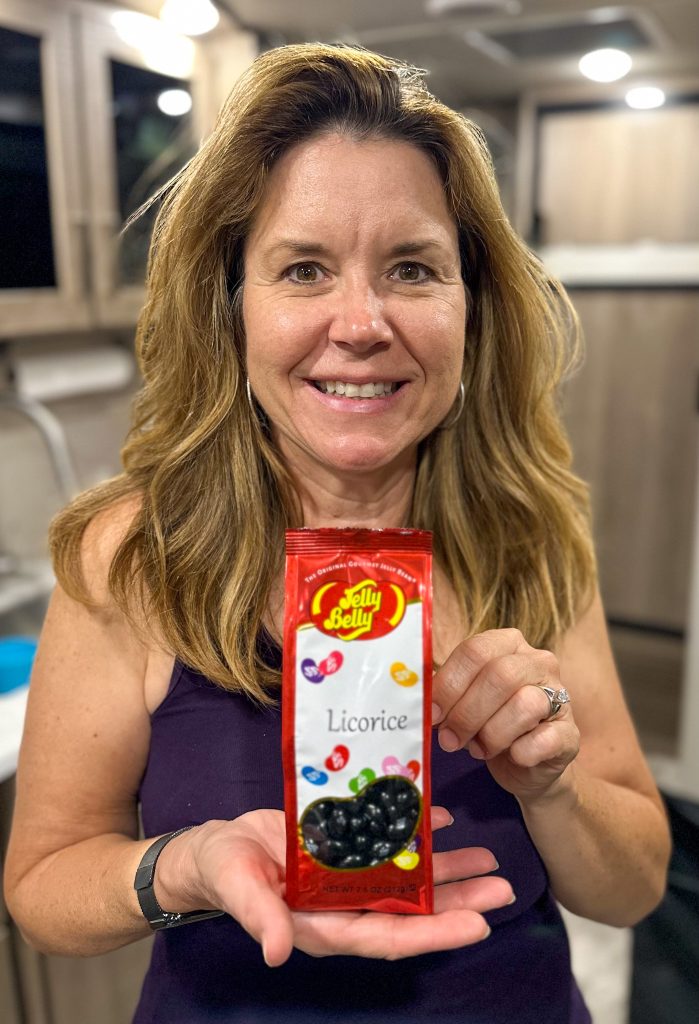 We knew that President Reagan loved Jelly Bellys but we did not know his favorite was licorice until this tour, which is pretty cool because that has always been Kristi's favorite! (They're easy to get because nobody else ever wants the black ones)
A piece of the Berlin Wall.
Ronald & Nancy's tombs. They had a beautiful but bittersweet love story. She took care of him for 10 years after his Alzheimer's diagnosis – they called it "the long goodbye" and boy was it. But they had some truly amazing years before all that. They were married in 1952 and he died in 2004. 52 years!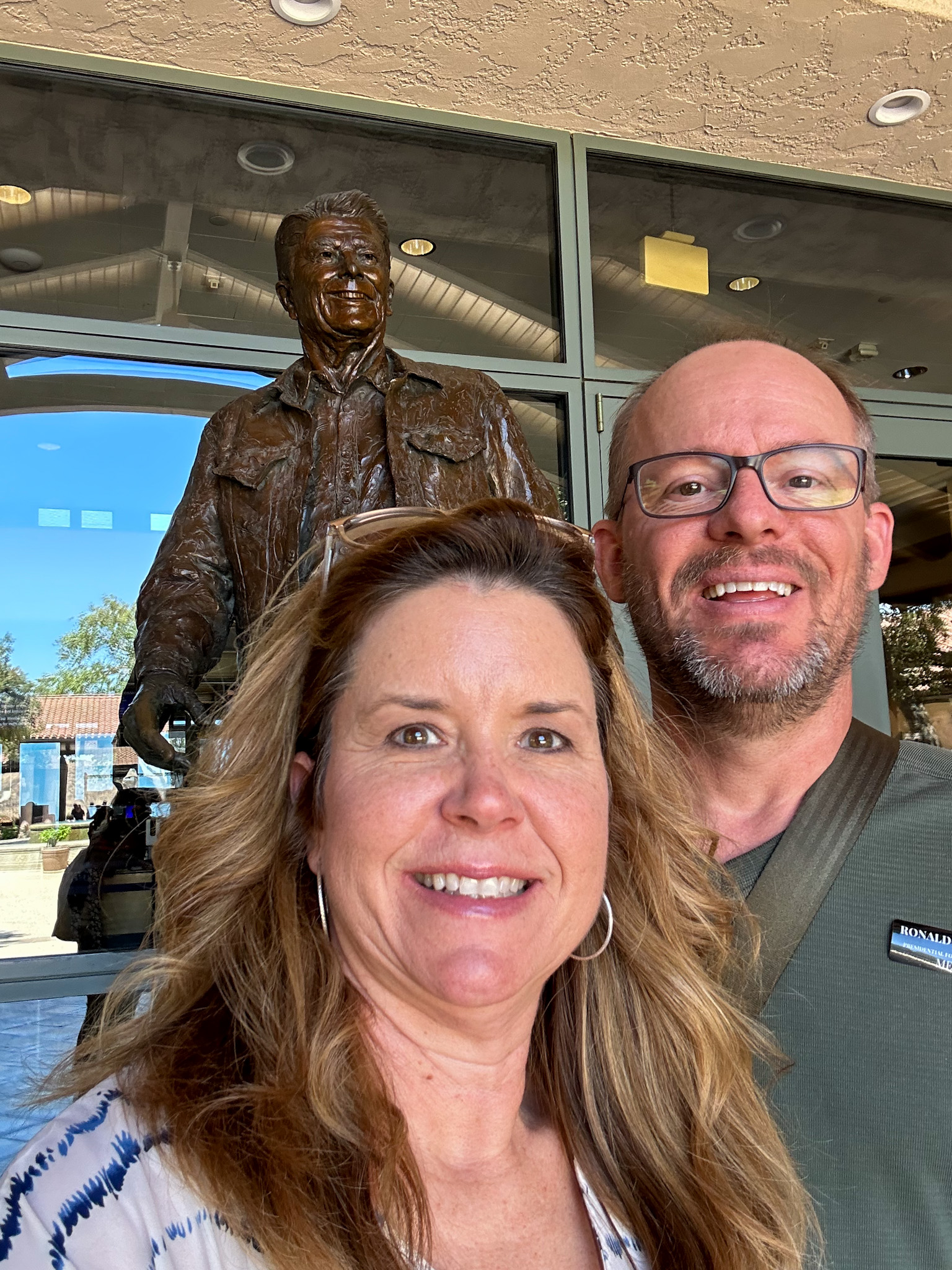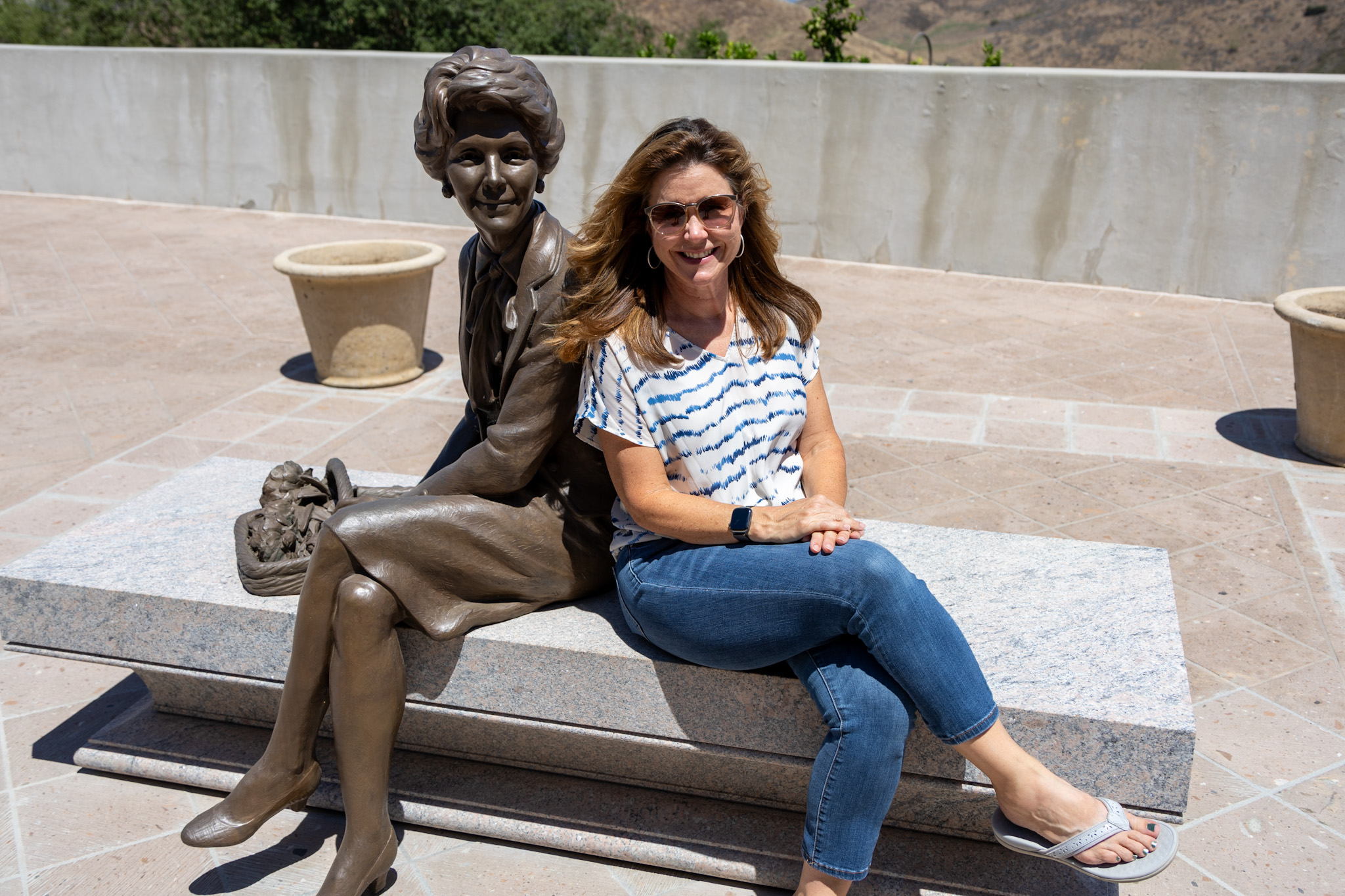 This girl and I have a crush on the same guy! I don't think she minds. Man, would I have loved to meet her.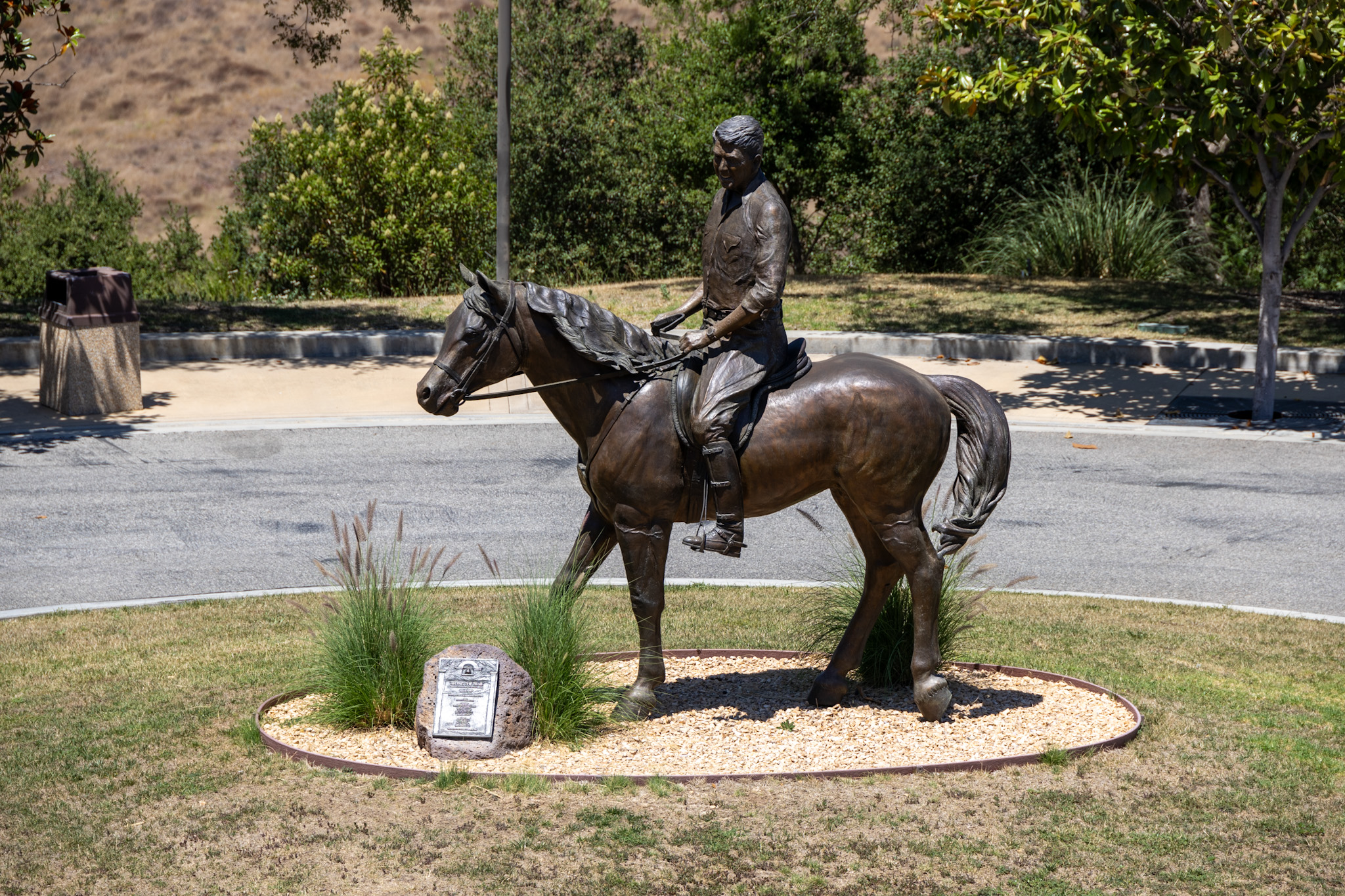 Moving on to the next president of the day! Richard Nixon our 37th president. His museum is over in Yorba Linda. Nixon is the only president from California because Ronald Regan is really from Illinois! He was president when we were babies and resigned when we were 3 years old.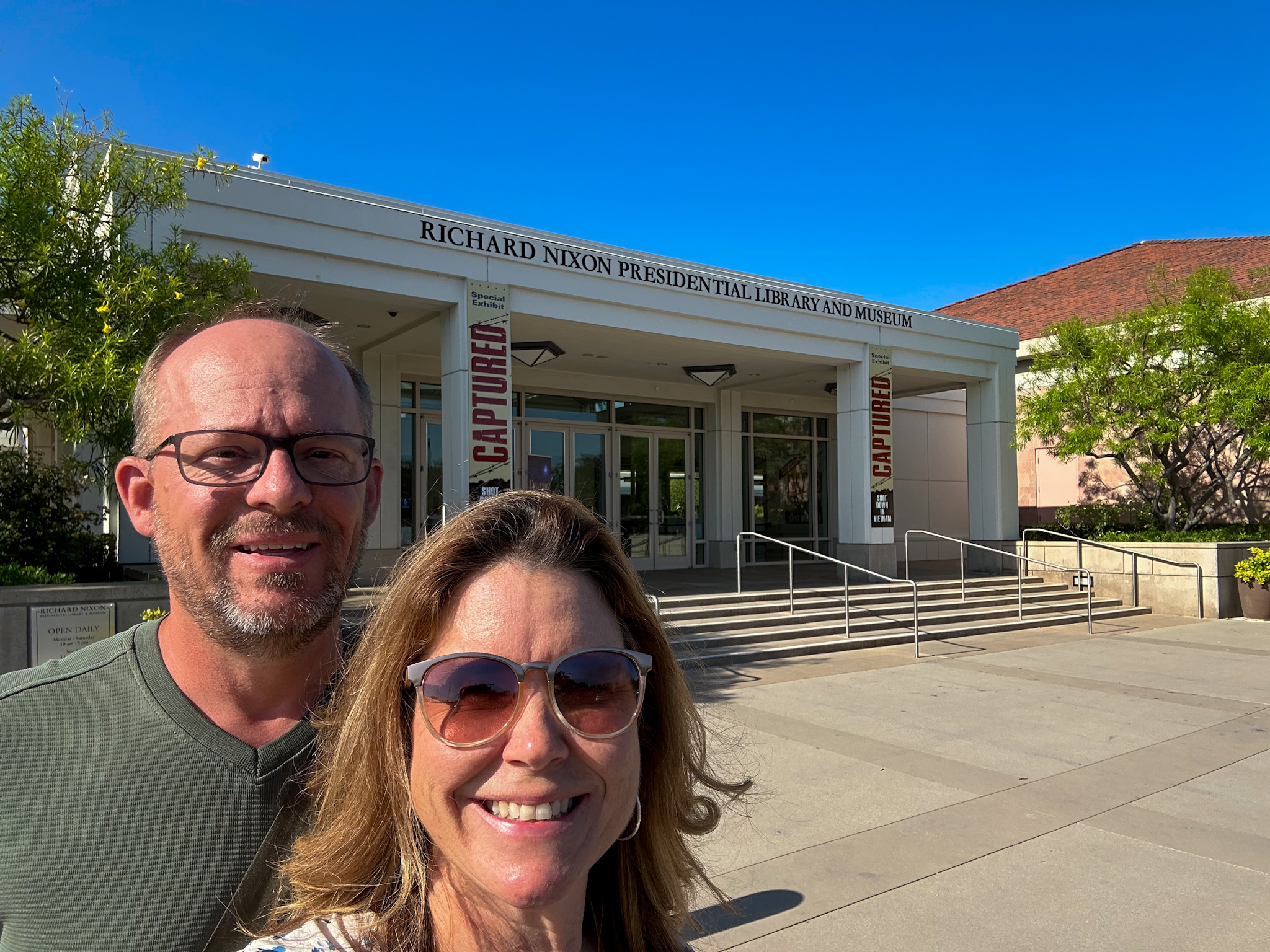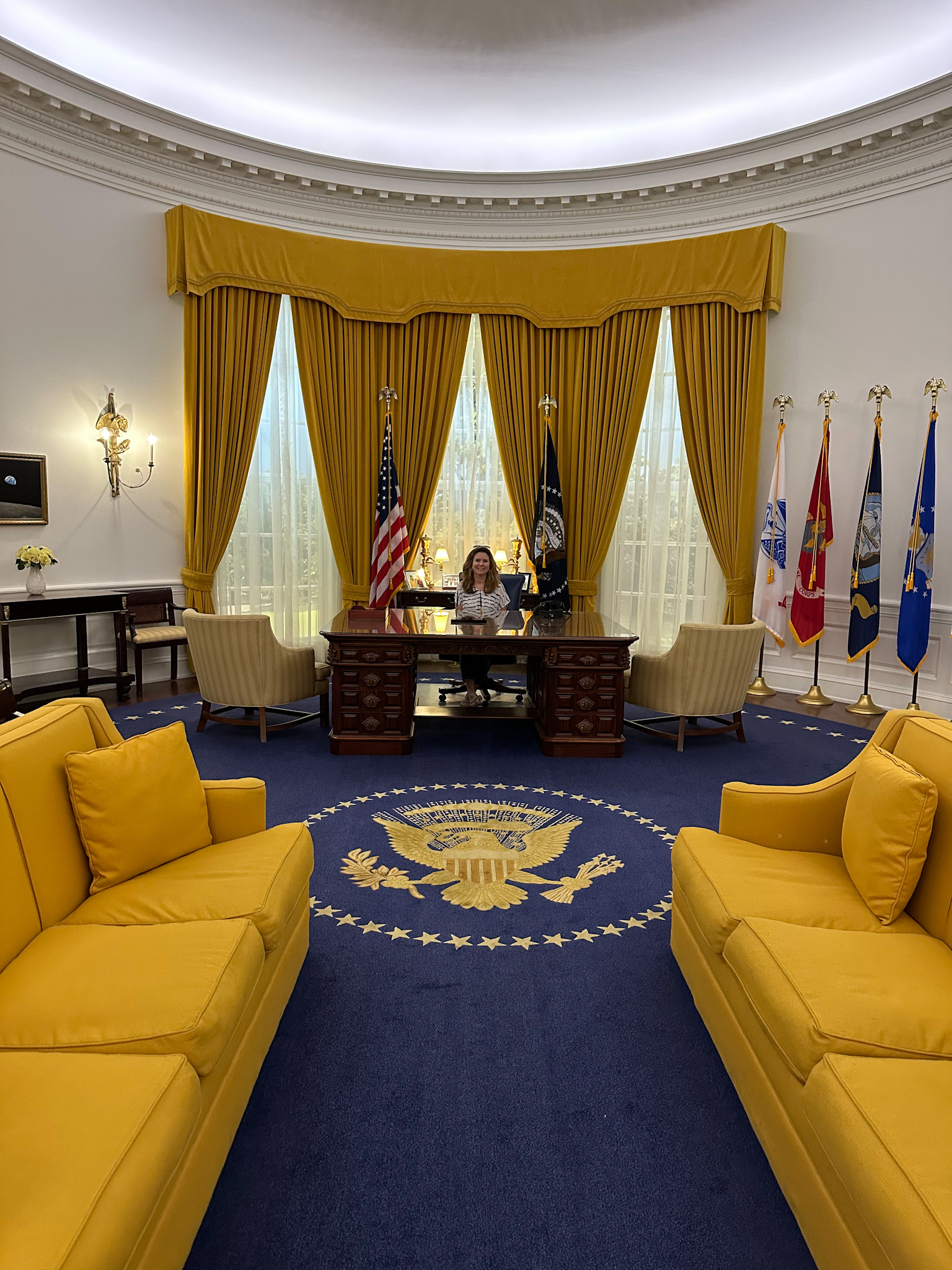 This Oval Office we were allowed to enter!
We love reading about the space program. What an accomplishment!
Combining two of Jerry's interests – politics and ping pong
Marine One used by several presidents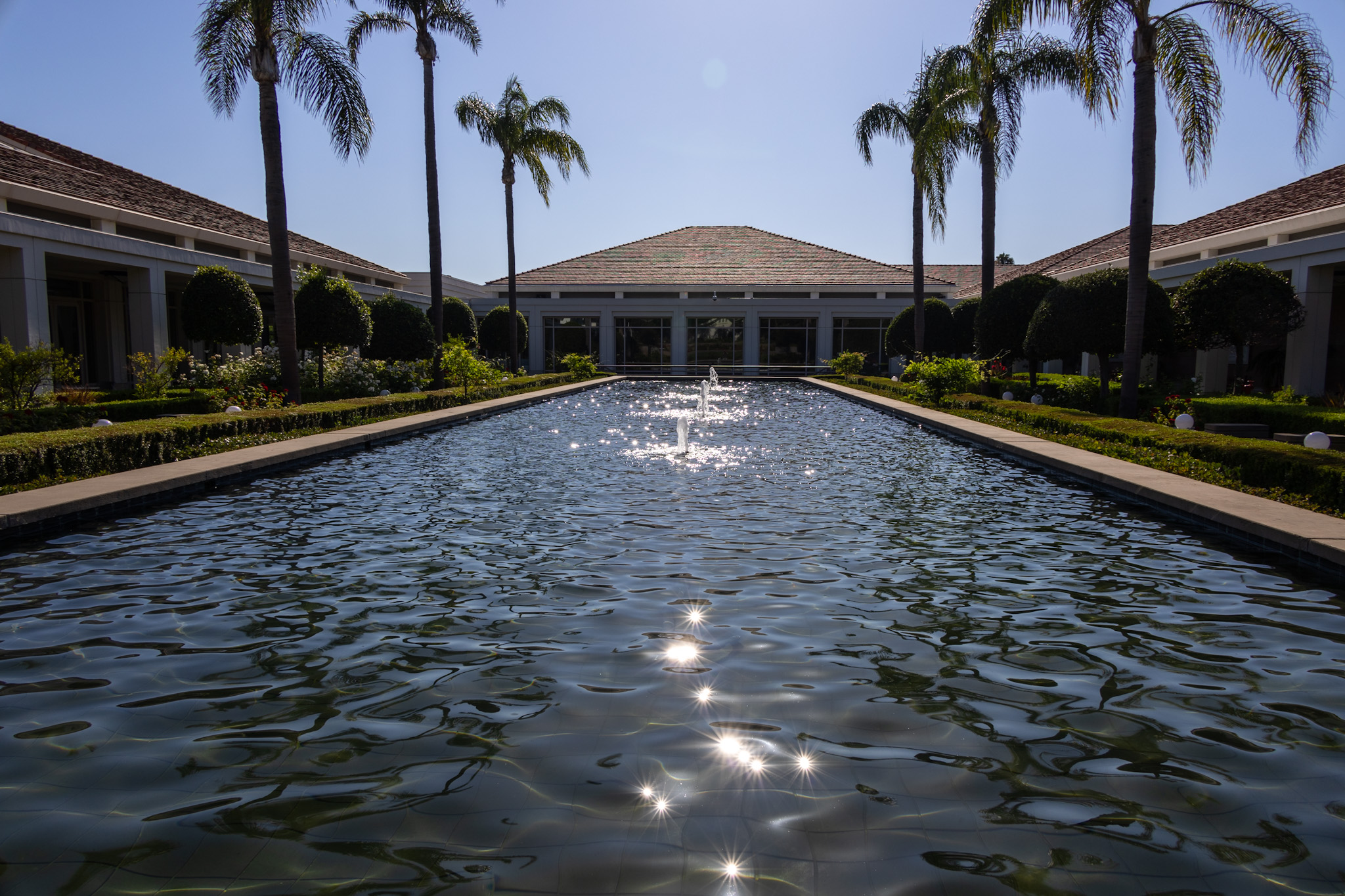 Tombs of President Nixon & Pat