State #25. We didn't really want to stay for long so it was just those 3 hours because we couldn't wait to get to Utah! We explored Hoover Dam and the Mike O'Callaghan-Pat Tillman Memorial Bridge. This very long named bridge spans the Colorado River and takes you from Arizona into Nevada.
This guy had to check out the whole trailer for security before we could get near the dam.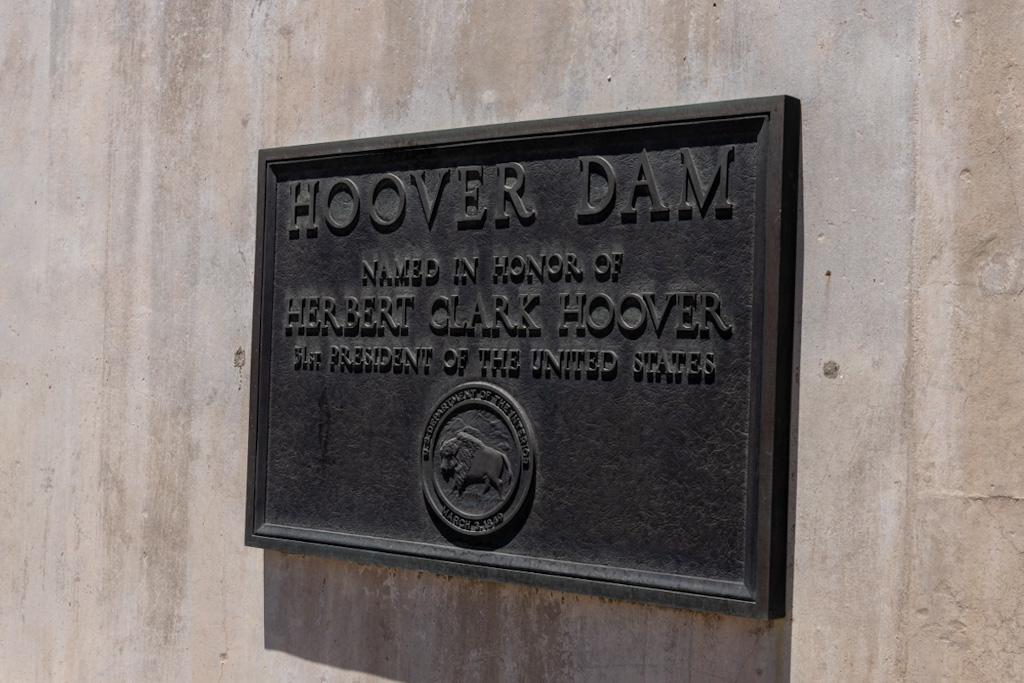 View from the bridge, that thing is incredible – the bridge and the dam!
Lake Mead just above the dam, also the same lake we saw many miles ago near the West Rim and near Meadview, Arizona.
One of four spillways and what they used to bypass the dam while building it. The water is so low that the spillway hasn't been needed since Reagan was president!
Overlooking the dam and the bridge.
Slots in Vegas, walking through Circus Circus (notice the performer on the floor above). Walking through the casino is just an assault on the senses – lights and noise everywhere.
A quick stop for lunch and a walk down the strip.