Unlike most of our trip, we reserved this spot at the last minute on our way to Kristi's dad's house. Lake Manawa State Park in Iowa took our breath away. Kristi adores lily pads and these were some of the most gorgeous flowers on water we'd ever seen. It turns out they are lotus flowers with many similarities to water lilies. Manawa means "peace and comfort." We were going to need some!
The sunset was stunning. We walked around and got pictures. It was the calm before the storm. We had been watching a livestream from our favorite show, The Chosen, but we were glad we took a break to see the flowers and sunset before it got dark.
By 2 am we were headed to the hospital. Jerry was in excruciating abdominal pain.
We were in ER for the rest of the night. Jerry was diagnosed with an intestinal blockage and they wanted to admit him for close observation and possibly surgery if it became necessary.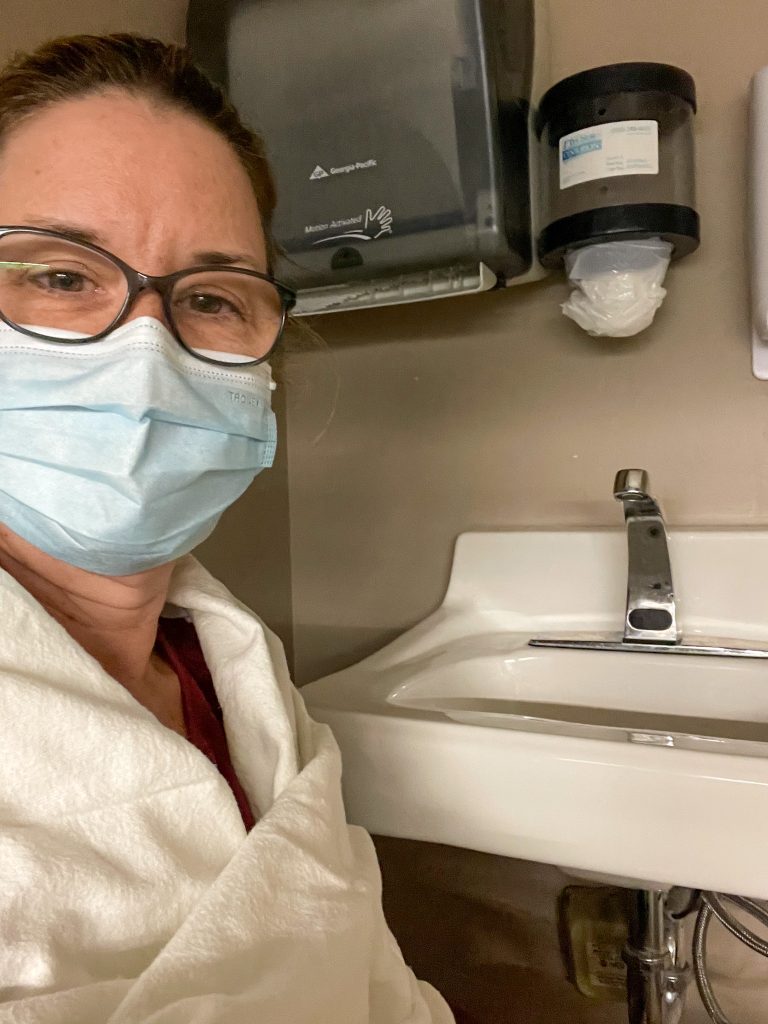 Kristi enlisted the help of friends through the night to start praying while Jerry was medicated and slept fitfully. Kristi's friend Kristy happened to be in a hospital in another part of the country and also awake. Then Kristi hatched a plan and the hospital staff hesitantly agreed to allow us to discharge Jerry, head to Lee's Summit where Kristi's dad lives, 4 hours away, and re-admit him at a hospital there, so we could have family support.
We broke outta there and headed south.
Jerry admitted in Lee's Summit by 8 pm and also the beginning of a long and torturous night.
Why is there a picture of Chris inserted here you ask? Well, he broke his collarbone in Clearwater on the 4th of July and required surgery. Kristi VERY RELUCTANTLY left Jerry in Missouri to head home for a couple days to get Chris through the surgery and independent again. (The original plan had been for Jerry and Kristi to fly together from Kristi's dads place to go help Chris).
Jerry was in the hospital 5 days. It was SO good to be together again and make our escape.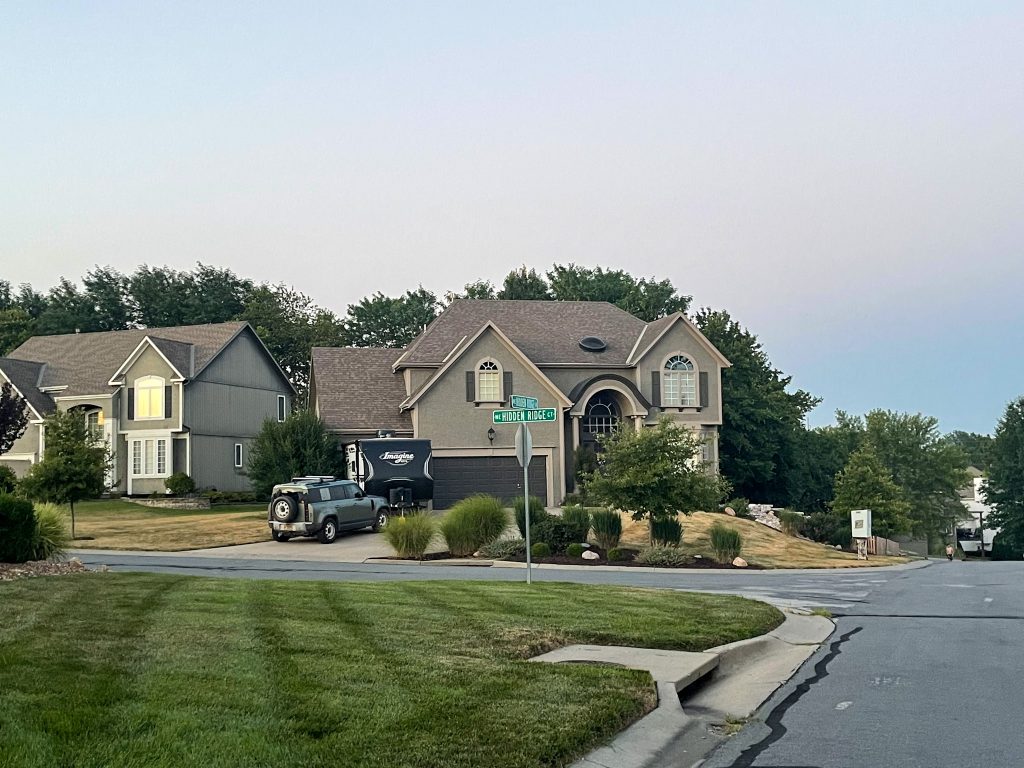 Our RV and car safely at dad's while all these hospital shenanigans were going on.
Melodie & Dad were great supports for both of us with words and prayers and actions. The doctors instructed us to return to Florida immediately because Jerry was still possibly in need of surgery or care. So we cut our trip short and headed home fast. We hope to finish the Missouri leg of the trip in 2023 and do all the fun things we had planned.