We learned a lot about Dwight D. Eisenhower, probably the most of all the presidential museums because we weren't as familiar with him and because he did so much. Much of the museum was about his early life preparing him for serving in WWII and then finally his presidency. So much of his life and travels and work put him in the right place at the right time to be successful in the war and then be able to lead the country. He is a fascinating man. As you'll see below, Jerry and Ike have got a few things in common. Kristi thinks Ike looks the most like Jerry of any president for many reasons – his blond hair in youth, his lips, the receding hairline later and that really nice smile.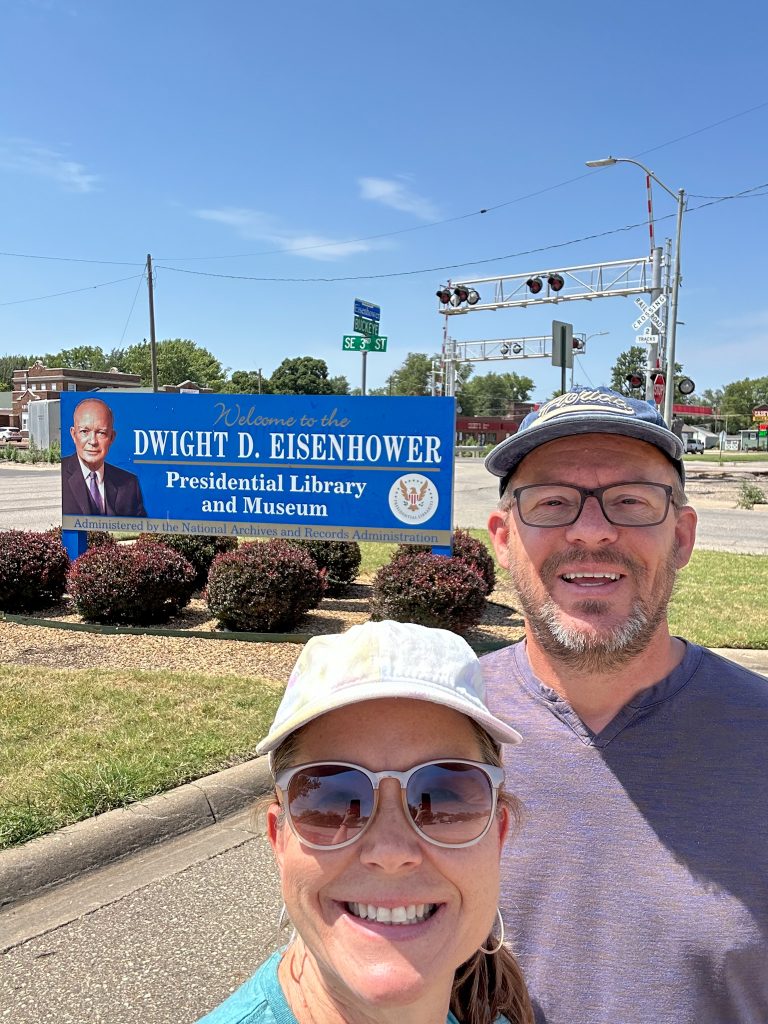 This is Abilene's shining claim to fame! They have a population of about 6,000.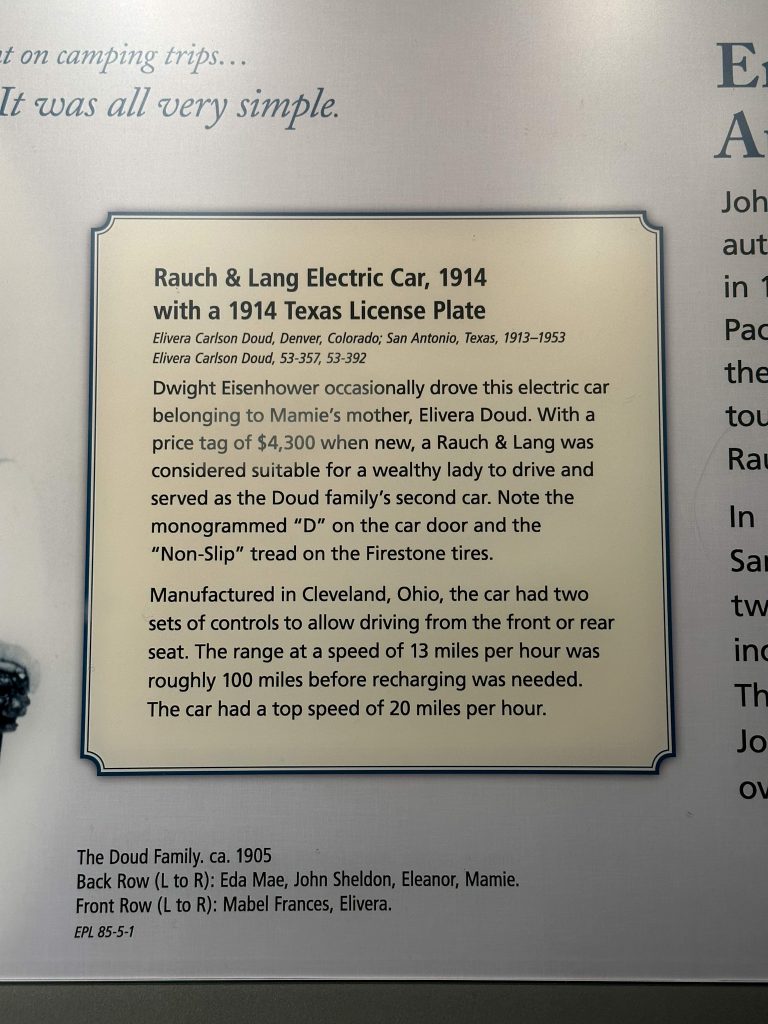 Who would have thought he drove an electric car in 1914?? And 100 miles of range is not too shabby for that time. Jerry loves the technology in his Tesla, but even he doesn't have controls to drive from the rear seat!!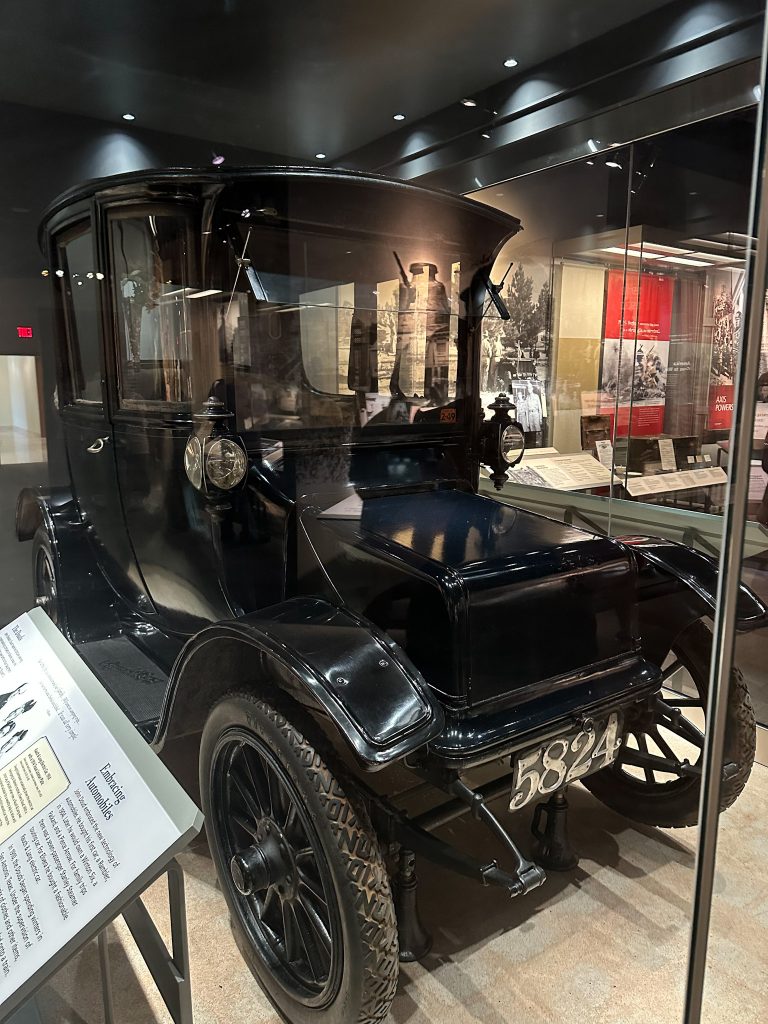 An electric car AND a private pilot's license? Now you can see why we think he and Jerry have a lot in common.
Thanks for all the technology, ARPA and NASA!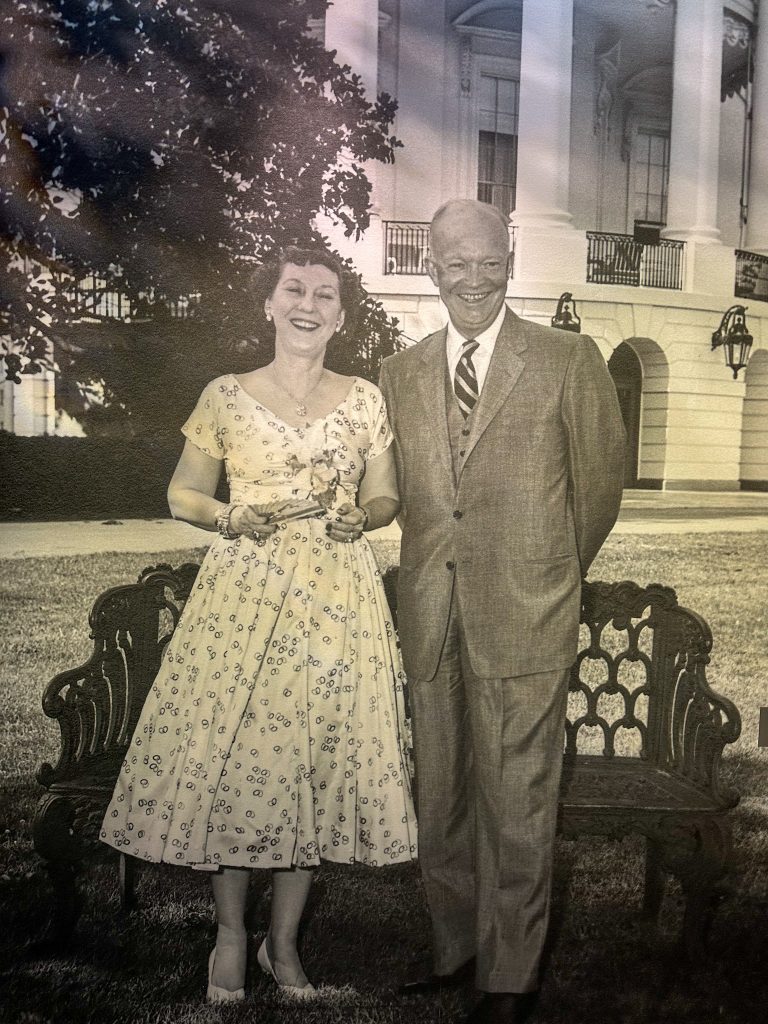 Another cute presidential couple. Mamie was very supportive of Ike and they seemed to have a great relationship. She was a major servant to our country in all she did to support him in moves all over the world.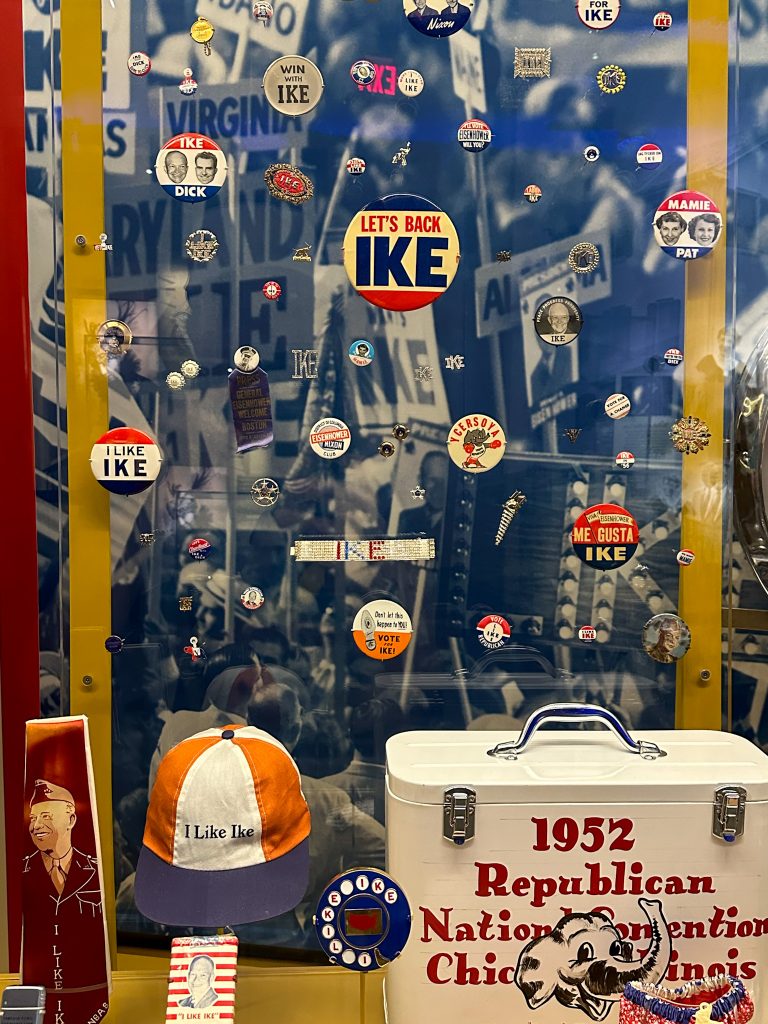 This museum didn't have much about the primaries and campaigns for general election, but it did have a few artifacts. His slogan is one of the more widely known of all presidential races.
He spoke often about humility and maintaining it. Pretty amazing for a guy who was referred to as the Supreme Allied Commander Europe before he was the President of the United States and who was one of only 9 five-star generals ever. One quote that really moved Kristi was, "Humility must always be the portion of any man who receives acclaim earned in the blood of his followers."
Meditation chapel and tombs.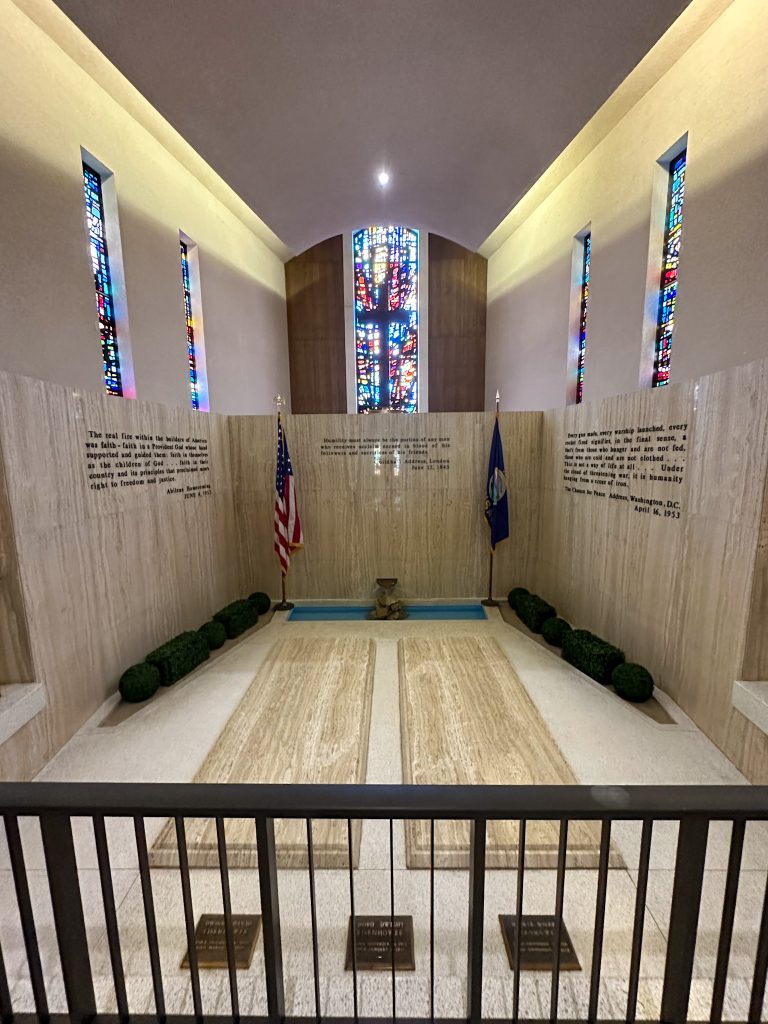 An interesting placement of their tombs inside with a chapel on the other side of that wall. The stained glass was beautiful in the windows because it was just abstract.
We definitely got away from the cold weather. It couldn't have really been 127 but it felt like it and we liked it! Finally, a state that knows how to "summer."